Is Rachel Lindsay Leaving 'The Bachelor' Franchise? Fans Defend the Former Bachelorette After Chris Harrison's 'Disgusting' Remarks
When The Bachelor continuously failed to address its issues with diversity, the first Black bachelorette, Rachel Lindsay, revealed she was "embarrassed" to be associated with the franchise. Now, it's possible the former lead — and many fans — have finally had enough.
Recently, Bachelor Nation viewers were furious with host Chris Harrison when Lindsay interviewed him about Rachael Kirkconnell's social media controversy. Then on Twitter, Lindsay hinted that she might leave The Bachelor franchise behind — here's what she said.
What did Chris Harrison say to Rachel Lindsay about Rachael Kirkconnell?
RELATED: 'The Bachelor': Chelsea Vaughn Reveals What Matt James Really Said in the Last Episode
On Feb. 9, ExtraTV published Lindsay's interview with Harrison. The Bachelor Nation stars discussed everything from Katie Thurston's Bachelorette rumors to Matt James' season. Then when Lindsay asked about Rachael's past racist behavior on social media, Harrison called for "a little grace, a little understanding, a little compassion."
From the start of The Bachelor Season 25, a number of allegations against Rachael emerged. TikTok users accused the contestant of bullying and engaging in racist behavior. Then photos of Rachael at an "Old South" antebellum plantation-themed party from 2018 surfaced.
Meanwhile, Harrison seemed to defend Rachael's photos, suggesting that 2018 was a completely different time than 2021. "Is it a good look in 2018 or is it not a good look in 2021?" Harrison said. "Because there's a big difference."
Then when Lindsay pointed out that Rachael's photos are not a "good look ever," Harison doubled down.
"You're 100% right — in 2021," Harrison said. "That was not the case in 2018. Again, I'm not defending Rachael. I just know, I don't know, 50 million people did that in 2018… that was a type of party that a lot of people went to."
"We are not looking under the same lens," he continued. "My guess? These girls got dressed up and went to a party and had a great time. They were 18-years-old. Now, does that make it OK? I don't know, Rachel, you tell me."
Rachel Lindsay says her 'days are numbered' after interview with 'Bachelor' host Chris Harrison
RELATED: 'The Bachelor': Is Matt James Engaged Now? Reality Steve Shares New Spoilers About the Season 25 Ending
After Harrison defended Rachael's problematic behavior, Bachelor Nation fans shared their frustrations and hurt toward the longtime host. Many fans also called for Harrison's removal, even creating a change.org petition that has already garnered thousands of signatures.
Meanwhile, Huffington Post reporter Emma Gray expressed her disappointment in Harrison's words. She also commented on Lindsay's role within the franchise. "Also, @TheRachLindsay is so generous and giving to this franchise. We do not deserve her," Gray wrote on Twitter.
Then Lindsay responded, "My days are numbered."
Meanwhile, Harrison issued a public apology to Lindsay and Bachelor Nation for perpetuating racism on Feb. 10.
"What I now realize I have done is cause harm by wrongly speaking in a manner that perpetuates racism, and for that I am so deeply sorry," Harrison wrote in a post shared to Twitter and Instagram. "I also apologize to my friend Rachel Lindsay for not listening to her better on a topic she has first-hand understanding of, and humbly thank the members of Bachelor Nation who have reached out to me to hold me accountable."
Update: In the Feb. 12 episode of the Higher Learning podcast, Lindsay revealed she did not plan to renew her contract with The Bachelor franchise.
"I'm f*cking tired. I'm exhausted. I have truly had enough," Lindsay told her co-host Van Lathan. "I wanted to be representative as a Black woman to this audience. And I wanted to pave the way for more people to have this opportunity. … But how much more do I want to be affiliated with this? How much more can I take of things like this?"
She later added, "I'm contractually bound in some ways. But when it's up, I am, too. I can't do it anymore."
Bachelor Nation fans react to Rachel Lindsay's comment about the franchise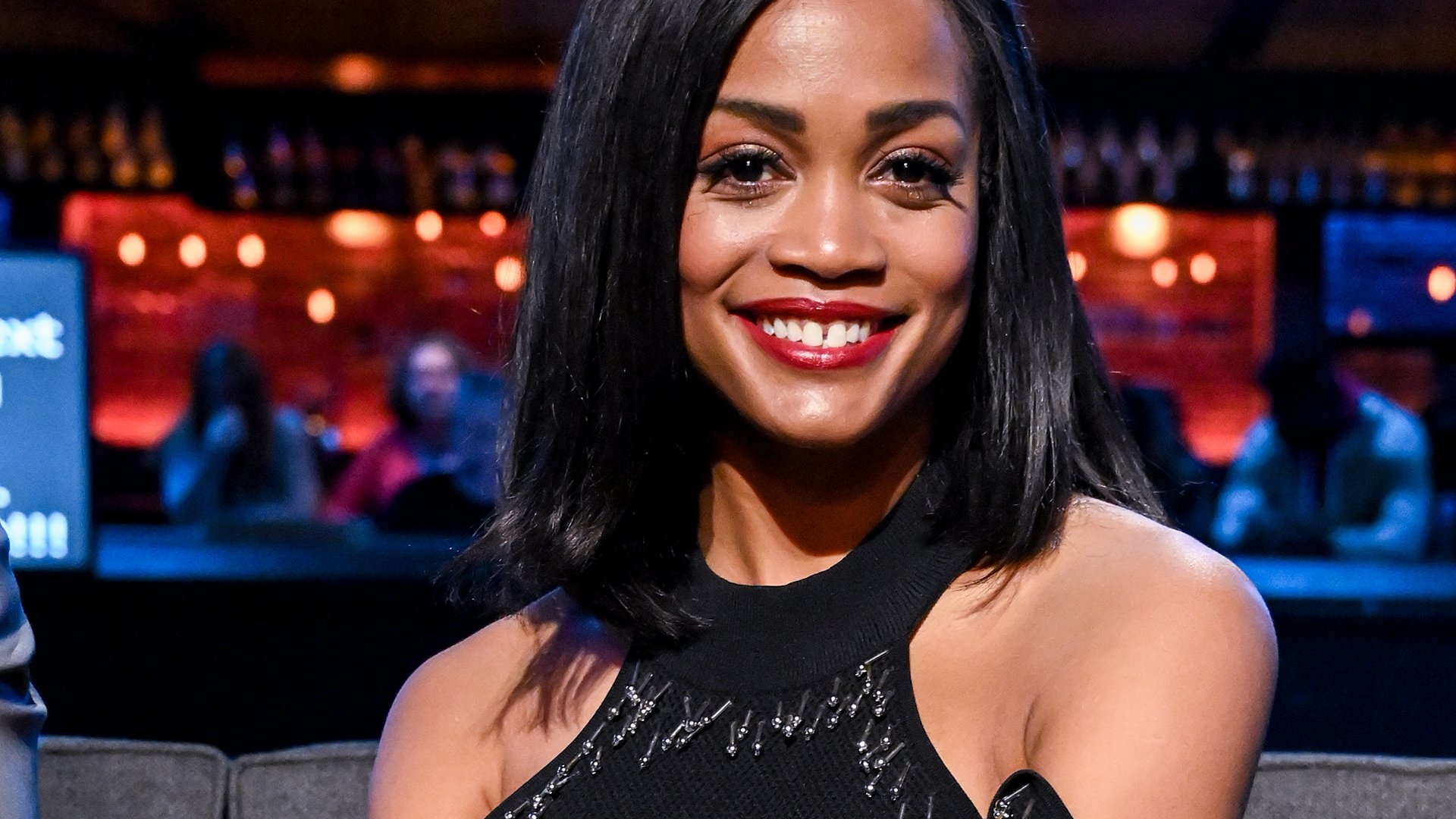 RELATED: 'The Bachelor': Abigail Heringer Gets Really Honest With Matt James
Now, Lindsay is not only the franchise's first Black bachelorette, but she also continues to use her platform to push for more diversity and inclusion on the show. So, while Lindsay's comment on Twitter did not specify whether she plans to walk away from The Bachelor franchise, fans were highly understanding of Lindsay's remark. And ultimately, most viewers believe the former lead deserves better.
"Rachel was SO patient with CH. His comments were disgusting," a fan wrote on Reddit. "She doesn't need this damn franchise, she's above it. I won't be surprised WHEN she steps away from [Bachelor Happy Hour] and completely removes herself from the franchise. As she should!"
Another Reddit fan wrote, "I can't blame her at all. Chris missed the mark so badly in that interview. She has The Ringer, MTV, and Extra now…she doesn't need [The Bachelor] franchise to keep using her. She's given them years of her time at this point. They clearly have no intention of doing the work."
Many Bachelor Nation fans hinted that they were also done watching the ABC reality series. "I'm leaving with Rachel," a Redditor wrote.
Meanwhile, others revealed that they will continue to support Lindsay beyond The Bachelor franchise.
"I used to want Rachel to stay; for us to somehow make it a better place for Rachel to be in; for us to make it safer for her," a fan wrote on Reddit. "After the CH interview, I see I was just delusional. And so she should leave, and I'm going to support all her future endeavors with my follow and my wallet. Because she deserves so much better than this."