Rachel McAdams Once Said She Felt Haunted by Regina George From 'Mean Girls'
Even Rachel McAdams has felt personally victimized by Regina George.
It's no secret that the actress has had many notable movie roles throughout her career, but the one she's undoubtedly known for the most is playing Regina George in the 2004 film Mean Girls.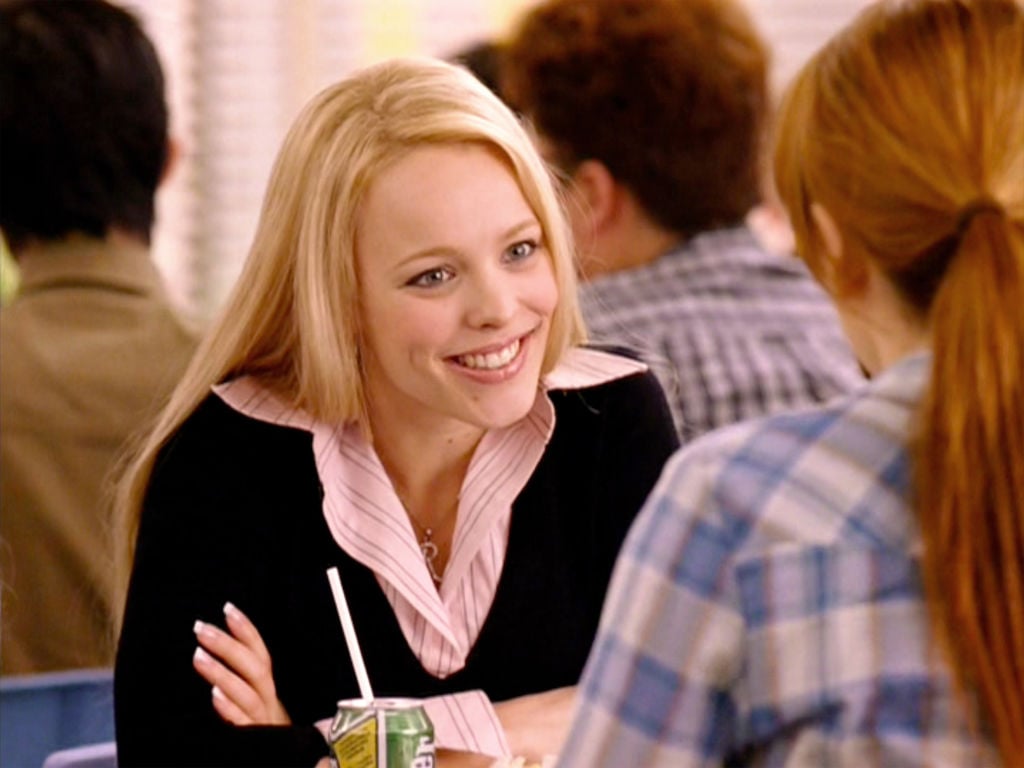 While playing the well-known mean girl, McAdams delivered some of the most amazing one-liners we're still reciting to this day, making the character one of the most iconic movie villains ever to grace the big screen.
But despite Mean Girls launching her career, starring as the infamous Regina George has somewhat haunted McAdams throughout the years.
Rachel McAdams admits that playing Regina George has followed her
Playing Regina George made quite an impact on McAdams.
Although it's been years since the actress played the ultimate Queen Bee in Mean Girls, she previously admitted that she hasn't been able to break away from this character, despite landing many significant roles in her career.
In 2018, McAdams told The New York Times that she's still somewhat defined by her early 2000s character, which she surprisingly looks at as more of a blessing than a curse.
"Does Regina George haunt me every day? She does have that quality," the actress told the outlet. "No, I have to thank Regina George for giving me some longevity. I'm forever grateful to Tina Fey [the Mean Girls screenwriter] and Mark Waters [the director]. I remember when I read it, I called my agent right away and said, 'I will play any part in this, please, please, please.' I was at the beginning of my career, and it was a lofty thing out there, that I really, really, really wanted to do. I'm always looking for larger-than-life characters, which is probably why I like playing villains. They get away with so much."
While McAdams is known for the many other films she's starred in throughout the years — including The Notebook and The Time Traveler's Wife — her performance as the leader of The Plastics was critically acclaimed and skyrocketed her career.
Not only that, but her oh-so-quotable one-liners in Mean Girls undoubtedly defined an entire generation and are still relevant, relatable, and famous today.
Rachel McAdams is interested in reprising her 'Mean Girls' role
Although playing Regina George has followed McAdams, she would still love to reprise this iconic role if the opportunity ever presented itself.
During the "Heroes of Health: COVID-19" live stream on April 18, The Notebook star revealed that she's definitely interested in playing her iconic character again in a modern-day Mean Girls film.
"It would be fun to play Regina George later in her life and see where life took her!" McAdams said.
The actress has even theorized that she sees her character with "a few babies who are plotting your demise in the womb," according to E! News.
Although a Mean Girls sequel was released in 2011 on ABC Family, that film did not include any of the original cast members, except for Tim Meadows, who played Principal Duvall.
But just like McAdams, other members of the OG cast have voiced their interest in reprising their roles in another Mean Girls film.
In fact, Lindsay Lohan, who played Cady Heron, said during a recent appearance on Lights Out With David Spade, "I wanted to come back with a Mean Girls 2 with the same cast, work with Tina Fey, and the whole crew again. That was really what I wanted, I was excited to do that. But that's all in their hands, really."
Although Tina Fey is working on a film adaption of the Mean Girls musical, there's no word on whether the original cast will be part of the project.