Rachel Zegler and Her Friendship With 'Moana' Actress, Auli'i Cravalho, Is All That's Getting Us Through 2020
These two are incredible singers and even better friends. Here's what we know about the star of 'West Side Story' and her friendship with Auli'i Cravalho.
Steven Spielberg's adaptation of West Side Story may still be a few months away. However, the leading actor, Rachel Zegler, is already making friends with a few iconic celebrities. (We have no choice but to stan.)
Here's what we know about her Twitter conversations with Moana and The Little Mermaid Live actor, Auli'i Cravalho.
Rachel Zegler will appear as Maria in Steven Spielberg's 'West Side Story'
Some know her from singing "Shallow" on Twitter, others know her from portraying Belle in Beauty and the Beast and Ariel in The Little Mermaid in local stage productions. Last year, New Jersey high school student, Rachel Zegler, earned the role of Maria in Steven Spielberg's adaptation of West Side Story.
This movie musical is set to premiere during December 2020. However, since the West Side Story casting announcement, Rachel Zegler got a shoutout from Oscar Isaac, a Twitter follow from Chris Evans, and a friendship with the voice of Disney's Moana, actor Auli'i Cravalho.
Rachel Zegler shared her support for Auli'i Cravalho coming out as bisexual
Known for her work with Disney's animated film, Moana, Auli'i Cravalho recently appeared in ABC's production of The Little Mermaid as the title character. When Auli'i Cravalho posted a TikTok in April 2020 where she came out as bisexual, a few fans and celebrities were sure to share their support. 
That included Rachel Zegler, who tweeted her solidarity with the actor. That was just the start of these two conversing on social media. Since then, Rachel Zegler and Auli'i Cravalho shared their support for each other on Twitter and Instagram.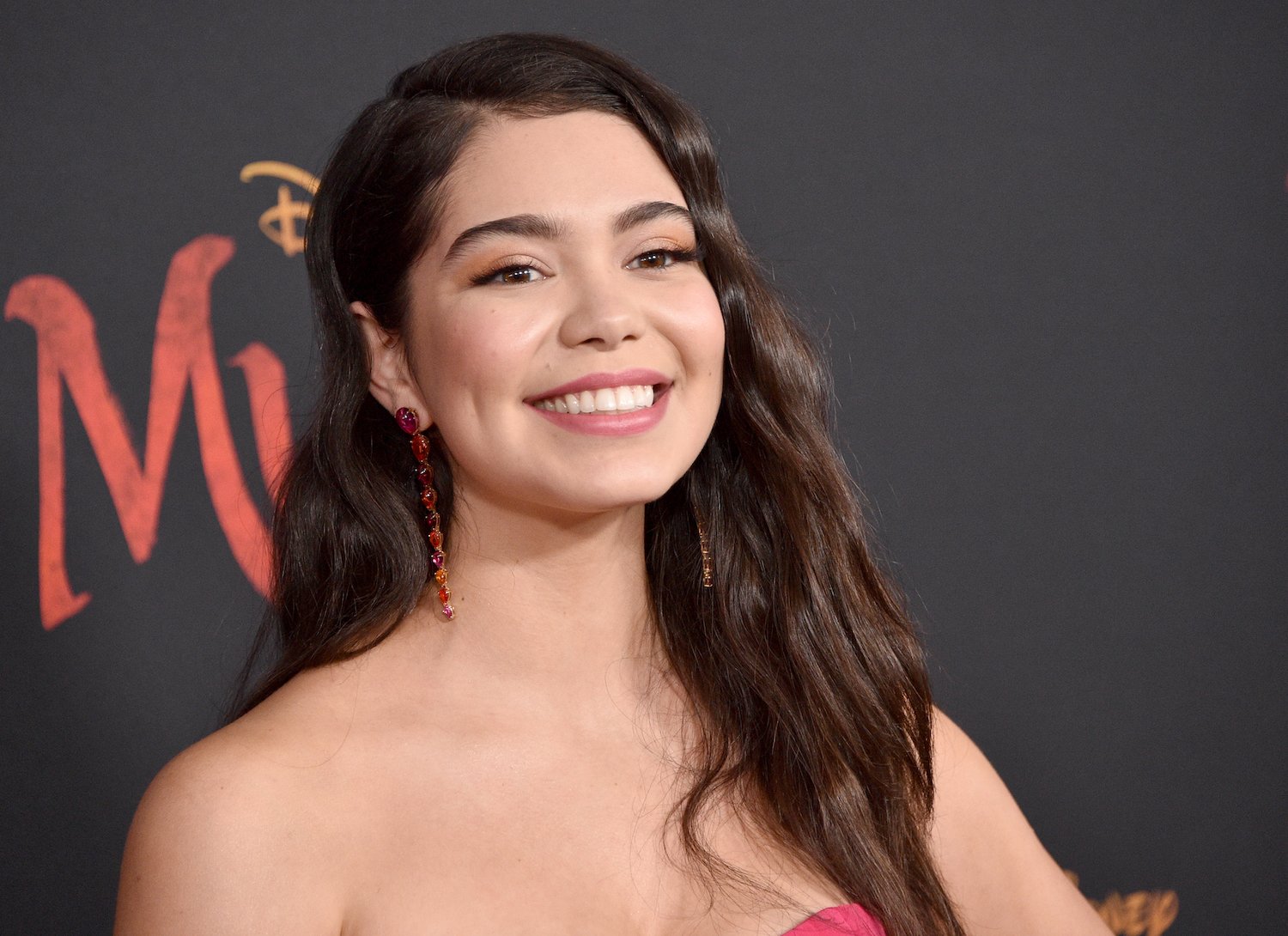 These two tweeted about each other a few times after that
Moana and Maria hanging out together? It's more likely than you'd think. One fan of the artists suggested they should team up. Of course, Rachel Zegler shared that she would love that. A day later, the Moana actor responded to the Twitter thread. 
"Girl, I stan you so hard. Let's gooooooooooo," Auli'i Cravalho wrote.
"HEY THIS IS MY NEW BEST FRIEND SOMEONE WRITE A SITCOM FOR US THANKS," Rachel Zegler tweeted as a response. A few months later, Rachel Zegler again posted to social media about her love for the singer.
"Listening to Auli'i sing is like receiving a long-needed hug send tweet," Rachel Zegler wrote. The tweet earned a few thousand likes and another response from Auli'i Cravalho. Presumably, these stars haven't been able to hang out in person, though fans hope for a collaboration in the future. 
West Side Story is still slated for a December 2020 premiere, though that date may change due to the coronavirus (COVID-19) pandemic. Until then, fans can watch Auli'i Cravalho in Disney's Moana and The Little Mermaid Live, both of which are available on Disney's streaming platform, Disney+.