'Racket Boys': Is the Netflix K-Drama Tied to Director Shin Won-Ho's 'Wise Life' Series?
Some of the highest-rated Korean dramas to air on cable television are Hospital Playlist and Prison Playbook. Both K-dramas gained even more recognition streaming on Netflix. The dramas are part of director Shin Won-Ho's Wise Life series. In 2019, Shin explained that he had plans to develop a badminton drama. But no news of a new sports drama by the director was revealed. In 2021, Netflix debuted Racket Boys. The K-drama centers around a group of young professional badminton players. Fans noticed many actors from Hospital Playlist and Prison Playbook made cameos in Racket Boys. It might be that the 2021 K-drama is an unofficial third installment of the Wise Life series or has a certain connection in its production.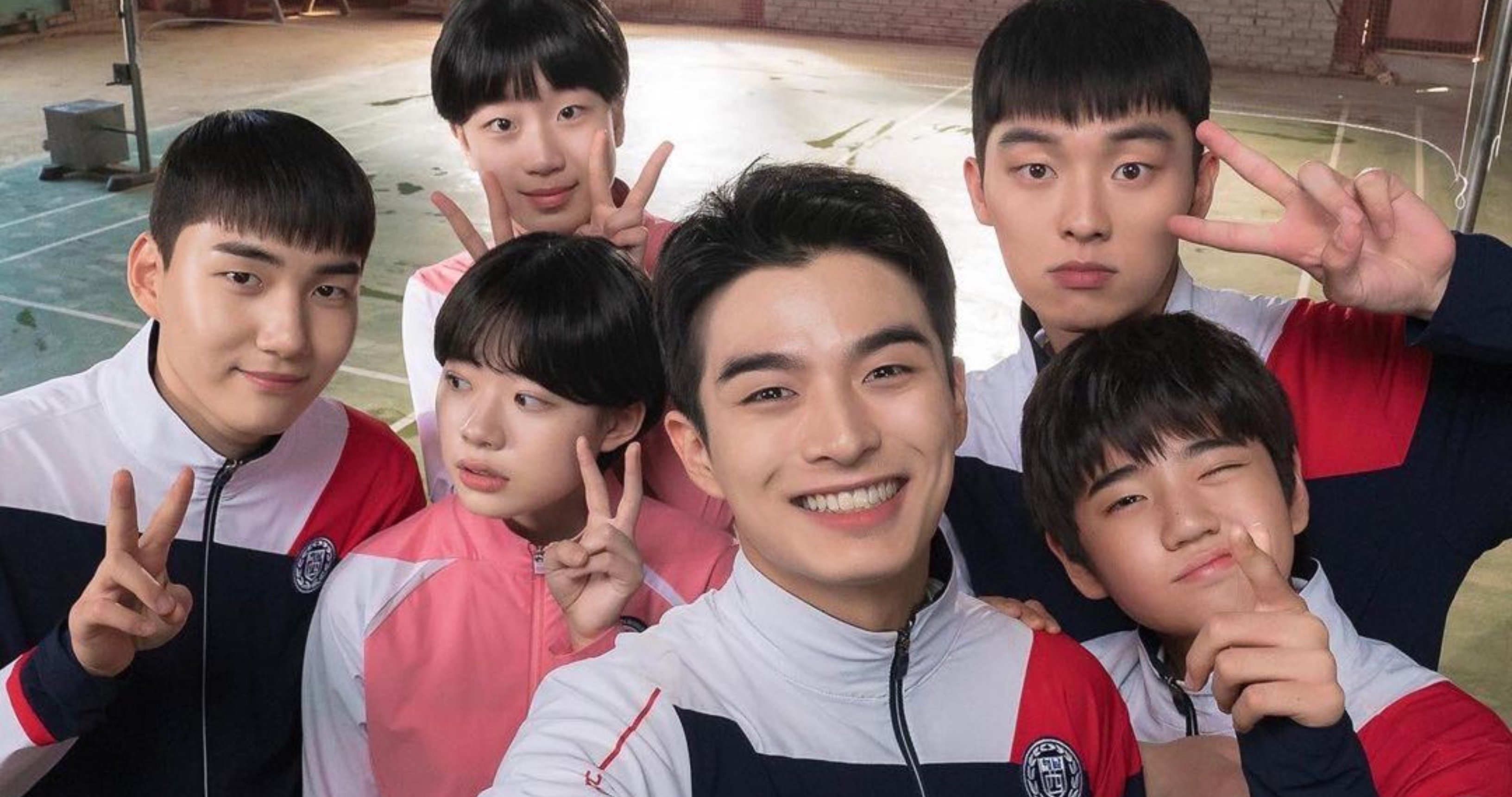 A city kid moves to the country and reignites his love for badminton
Racket Boys is a heartfelt and comical K-drama with young actors as its main cast. The show introduces Yoon Hae-Kang (Tang Joon-Sang), a talented baseball athlete forced to relocate to the country. To make money, his father takes a job coaching a middle school badminton team on the brink of being disbanded.
Hae-Kang's new home has him give up his dream of becoming a player in the Major Leagues. Still stubborn about his new predicament, Hae-Kang is not eager to join the local badminton team. Fans are aware that his parents are renowned badminton coaches but soon discover that Hae-Kang was once a badminton prodigy. Over time, Hae-Kang becomes close friends with his team and his mother's female team. Together they strive to become idols and win local tournaments.
'Prison Playbook' and 'Racket Boys' have the same writer
In 2017, director Shin's Prison Playbook was already a massive success. According to Soompi, the director had plans to create a new sports drama, but had been put on the sidelines as he focused on what would become Netflix's Hospital Playlist.
Prison Playbook was written by Jung Bo-Hun, while Lee Woo-Jung wrote Hospital Playlist. It just so happens that Racket Boys was also written by Jung Bo-Hun but directed by someone else. Fans felt like the new Netflix sports drama had striking similarities to both of Shin's prior K-dramas despite him not being directly involved. After all, he did work with both of the K-drama's head writers. Speculation arose as fans noticed actors from Prison Playbook make appearances in both Hospital Playlist and Racket Boys.
Actors Park Hae-Soo and Lee Kyu-Hyung appear in all three K-dramas
According to Cosmopolitan, an actor in Prison Playbook's main cast makes a cameo in Hospital Playlist. Lee Kyu-Hyung plays a prison inmate in the 2017 sports K-drama. The actor would later appear in the medical drama as the son of a wealthy family and is set up with one of the main characters.
Fans soon noticed that the actor also makes a cameo in Racket Boys as Park Jung-Hwan. The character is moving into town with his partner. Jung-Hwan gives no details about his partner, and fans do not see who it is. In one scene, it is teased a man sitting in Jung-Hwan's car is his partner. It alludes to Lee's Prison Playbook character who is in a relationship with a friend from college. In the final episode, Park is helping the locals when one of the main characters recognizes him but plays it off that he parked in the wrong spot. Park says the line, "I can't go back to prison for ruining carrots," teasing his previous inmate character.
Another crossover occurs with Prison Playbook's lead actor, Park Hae-Soo. Park played the professional baseball player sent to prison for protecting his sister. The actor would then make a cameo in Racket Boys as an old friend to Hae-Kang's father, Yoon Hyeon-Jong (Kim Sang-Kyung). In SBS's confirmation of his appearance, Park explains his involvement is because of his previous work relationship with Jung.