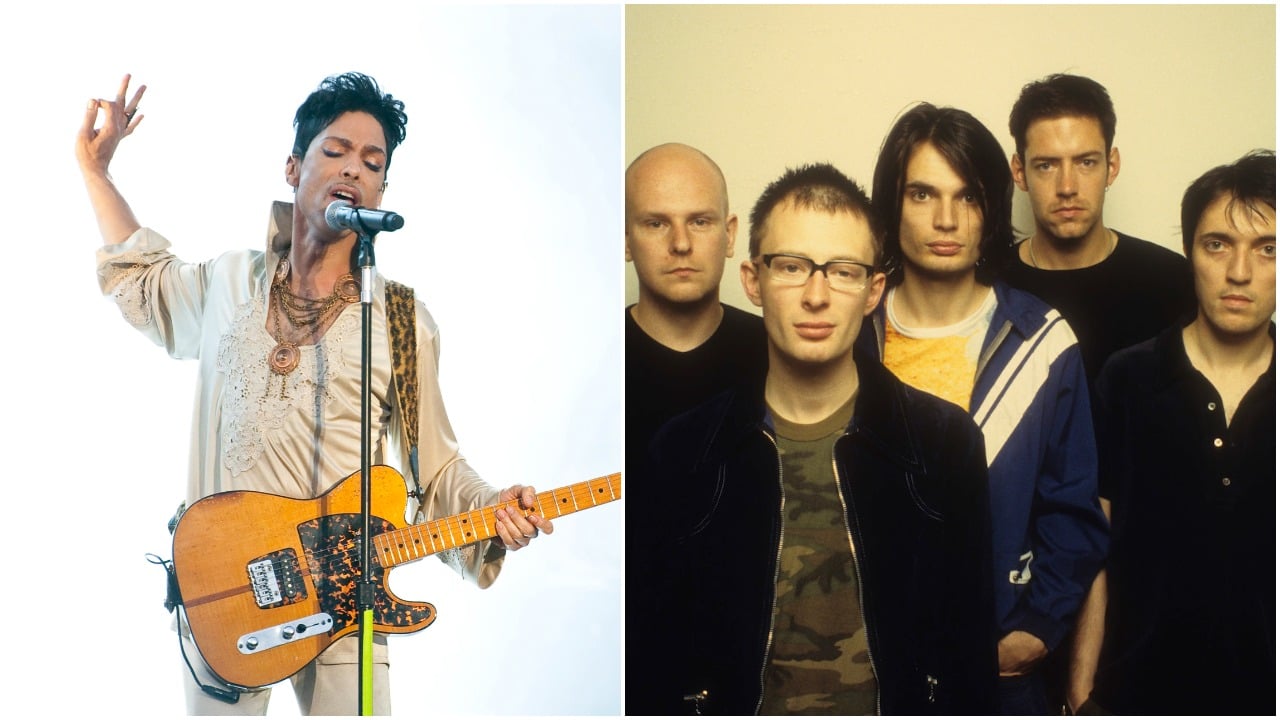 Radiohead Was Inspired by Prince, but They Called Him a Creep
Radiohead was inspired by Prince's experimentation with music distribution. But when he covered their song 'Creep,' and blocked it from YouTube, Radiohead had some choice words.
Prince and Radiohead couldn't be more opposite if they tried. Their music and styles differ, and they came from two different periods in the music industry. But the '80s pop icon and the '90s alternative band did have something in common. They liked to experiment with music publishing and agreed that artists should control their own music. They also both had an interesting relationship with the internet.
While His Royal Badness was still alive, there were clear signs that he realized these similarities. But when he tried to reach out to the band in solidarity, in a very Prince-like fashion, Radiohead threw it back in his face a bit.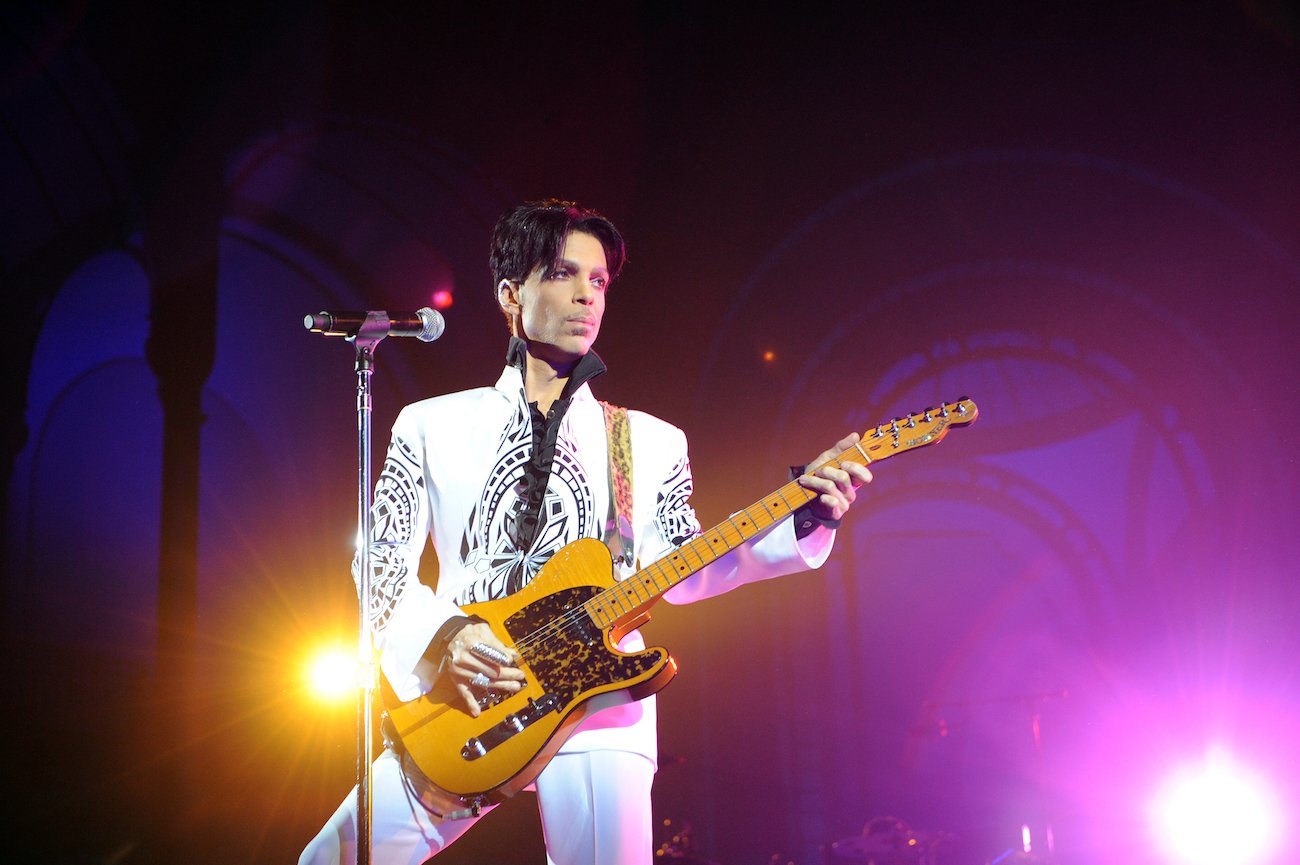 Prince and Radiohead struggled with the internet
During his lifetime, Prince took stringent measures to keep all of his music off the internet. A journalist from NPR saw him live at Paisley Park and experienced this first hand. Loyal fans, who'd seen Prince live at his compound before, said it was pointless bringing a phone because the security would take it from you. Prince didn't want anything leaked on the internet.
He also banned YouTube, iTunes, and Spotify from using his music and told the Mirror, "The internet's completely over. I don't see why I should give my new music to iTunes or anyone else. They won't pay me an advance for it and then they get angry when they can't get it."
"The internet's like MTV. At one time MTV was hip and suddenly it became outdated. Anyway, all these computers and digital gadgets are no good," Prince continued. "They just fill your head with numbers and that can't be good for you." No other artist has had such a successful team of watchdogs who can sniff out bootlegged material on the internet as Prince.
Well, maybe Radiohead. Lead singer Thom Yorke would pretty much agree with Prince. He told Unruly Hearts in 2012, "The thing that worries me about the computer age is the fact that people know so much about you. It's an incredible invasion of privacy. And no matter where you are in the world people can monitor you if you're using your credit card."
Radiohead also scrubbed its presence off the internet and made its sentiments known about Spotify and other streaming services. Yorke believes that artists are better off distributing their own music, which Prince would also agree with.
Prince and Radiohead agree on music distribution
Radiohead's contract with EMI Records ran up in 2007, leaving the band free to release future music any way they wanted. That year they self-released In Rainbows on their website and allowed fans to pick their own price for legal download.
According to Mashable, only 38% of people who downloaded the album actually paid for it. The album was later released on CD and vinyl, and overall, people saw the experiment as a success. But when other artists considered trying the method, streaming services became big.
This risky move was clearly influenced by Prince, who was one of the first artists to adopt this method. He let his fans buy Crystal Ball directly from him, via the Internet, in 1997. But that got complicated when fans, who'd ordered online, realized the album was also sold in stores.
The same year In Rainbows came out, Prince released Planet Earth around his 21 nights at the O2 in London. According to the Guardian, Prince made a deal with Columbia (part of what was then Sony BMG) and a separate one with The Mail on Sunday to "give the album away for free on the front of the paper to its 2m readers." He didn't tell Columbia, so Sony BMG pulled the album's release in the U.K.
For a while, Prince released his albums via a subscription service on his NPG Music Club but later replaced it by LOtUSFLOW3R in 2009. Since Prince's death in 2016, his music has been accessible like never before (some question whether this is what he actually wanted).
Prince covered Radiohead and things got complicated
Given these similarities, you'd think a collaboration would come about, or at least a mutual respect for one another. Mashable writes that Prince seemed like he'd be a natural ally to Radiohead. That's not exactly what happened.
In 2008, at Coachella, Prince covered Radiohead's hit "Creep." In typical Prince fashion, he repeatedly "yanked" fan-recorded videos of the moment off of YouTube. Yorke, who actually has the authority to remove the videos, did not respond to Prince's "yanking" in solidarity.
"Really? He's blocked it? Surely, we should block it. Hang on a moment…well, tell him to unblock it. It's our…song," Yorke told Billboard in 2008. He originally heard of Prince's cover over a text message from a friend and thought it was "hilarious."
The fact that Radiohead wanted Prince's rendition of "Creep" unblocked is a bit hypocritical, given their own views of YouTube and the internet. However, what made the band so upset was that Prince made a decision about a song that wasn't his, undermining Radiohead's authority over their own music.
Prince should have reached out to Radiohead to ask if it was OK if he took the videos down, and hopefully, Radiohead would have agreed because of their mutual hate of YouTube. Instead, it was an awkward moment where Prince declined to comment. At that point, Radiohead and the world should have just left Prince to his own devices. He works in mysterious ways.