How Radiohead's Jonny Greenwood Didn't Make a Typical Royal Score for 'Spencer'
Radiohead's Jonny Greenwood has been successful scoring music for films. He scored the upcoming Princess Diana biopic 'Spencer,' but Greenwood didn't want it to sound like an ordinary royal score.
Film scores are some of the most important pieces of music. They can transform a scene and give it emotion. It's almost as important as the story and the characters themselves. This is probably why many in the music industry convert from musicians to composers, including Nine Inch Nails' Trent Reznor, Led Zeppelin's John Paul Jones, and Radiohead's guitarist Jonny Greenwood. You might not know who Greenwood is, but you've probably heard some of his music, both on the stage and screen.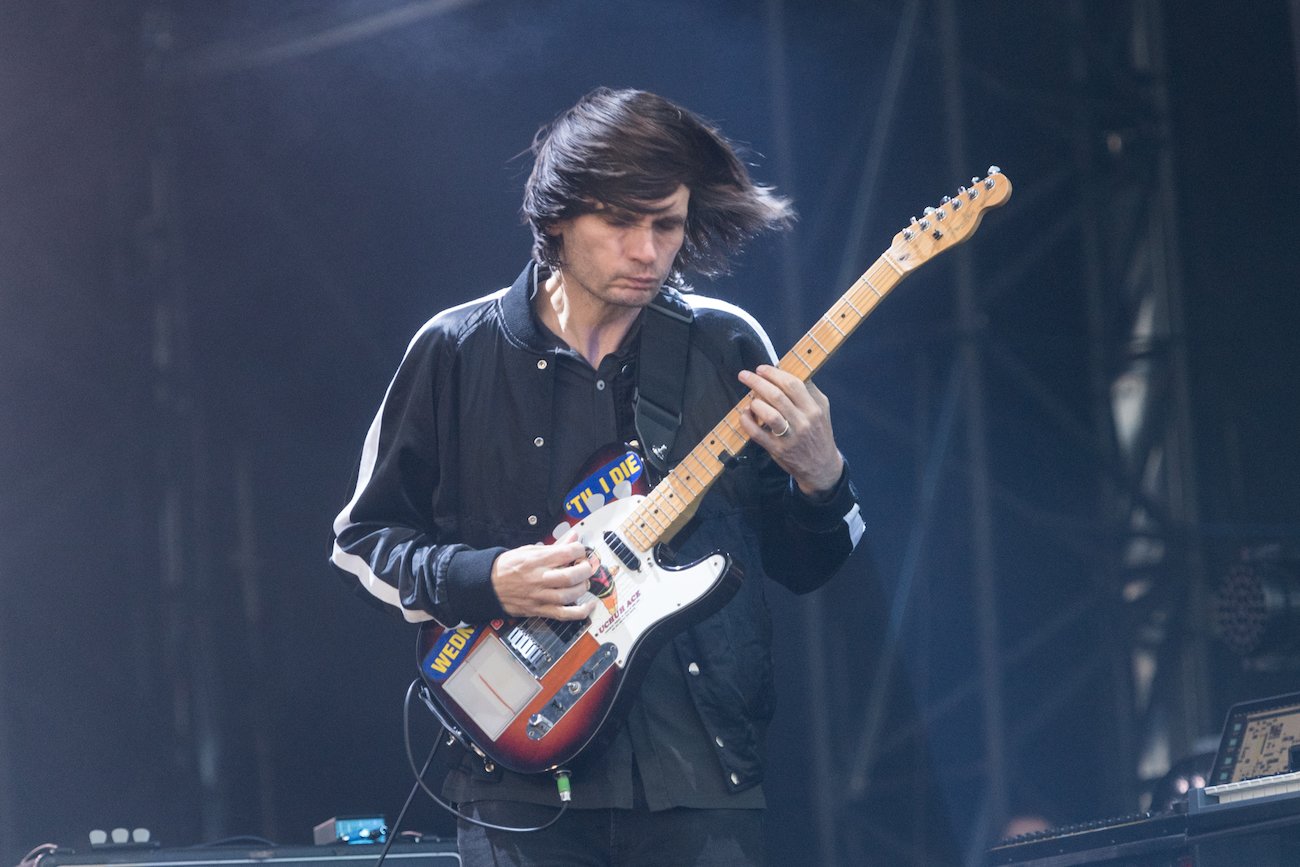 Who is Jonny Greenwood?
On stage, we can't ever really make out Greenwood's face, with his often shaggy hair dangling in his eyes, but we can definitely make out his music when we hear it. Greenwood's first instrument was a recorder he received in school.
The Guardian writes, "He played baroque music in teenage recorder groups, then joined Thames Vale Youth Orchestra, where he developed a love for Sibelius and Messiaen." When Radiohead toured big sports arenas, Greenwood could always be found in one of the shower stalls playing his recorder.
Greenwood joined Radiohead, then called On a Friday, when he was only 14 years old. He was only the harmonica player but later became the band's "guitarist, keyboardist and arranger, with a freedom to incorporate everything from banjo to harp into their sound."
In 1991, three weeks into a degree in music and psychology at Oxford Polytechnic, On a Friday signed with EMI. The next year, Radiohead released their hit song "Creep." Now, Radiohead has sold over 30 million records worldwide and was inducted into the Rock 'n' Roll Hall of Fame in 2019.
Greenwood's had a successful career as a composer as well. He's composed for the London Contemporary Orchestra and the BBC Concert Orchestra and scored his first film, Bodysong, in 2003. Since 2007, he's scored every single Paul Thomas Anderson film, including Phantom Thread, for which he earned an Academy Award nomination. He also appears as the guitarist of The Weird Sisters in Harry Potter and the Goblet of Fire.
Jonny Greenwood is scoring 'Spencer'
Greenwood's newest score is for the upcoming Pablo Larraín film Spencer, in which Kristen Stewart plays Princess Diana. The film takes place over the holiday weekend that Diana decides to divorce Prince Charles.
According to USA Today, Spencer "is a dive inside an emotional imagining of who Diana was at a pivotal turning point in her life. It is a physical assertion of the sum of her parts, which starts with her given name: Spencer. It is a harrowing effort for her to return to herself, as Diana strives to hold onto what the name Spencer means to her."
Spencer takes a certain amount of artistic license and is a poetic interpretation of Diana's feelings during that period. The film will be unlike any other royal biopic, and Greenwood intended for his score to be unlike any other royal score as well. Spencer is Greenwood's ninth score.
Greenwood wanted the score to 'Spencer' to be different
Greenwood wanted Spencer's score not to sound like "the theme to Antiques Roadshow." Speaking to NME, Greenwood revealed that Larraín emailed him personally about doing the score. "I enjoyed corresponding with Pablo, firing each other up with enthusiasm about what the music could be. He's a very energetic, positive person," Greenwood said.
He also revealed how he wanted to make his score sound different from other royal biopics. "I explained to Pablo that there's lots of baggage attached to classical music in films about the royals. You either use actual Handel or pastiche Handel," he explained.
"I watched a few royal films, which were full of sweeping shots of Buckingham Palace, with fanfare horns and tinkling harpsichords on top. I wanted instead to emphasise how chaotic and colourful Princess Diana was, in amongst all that baroque tradition. It's what the film does too."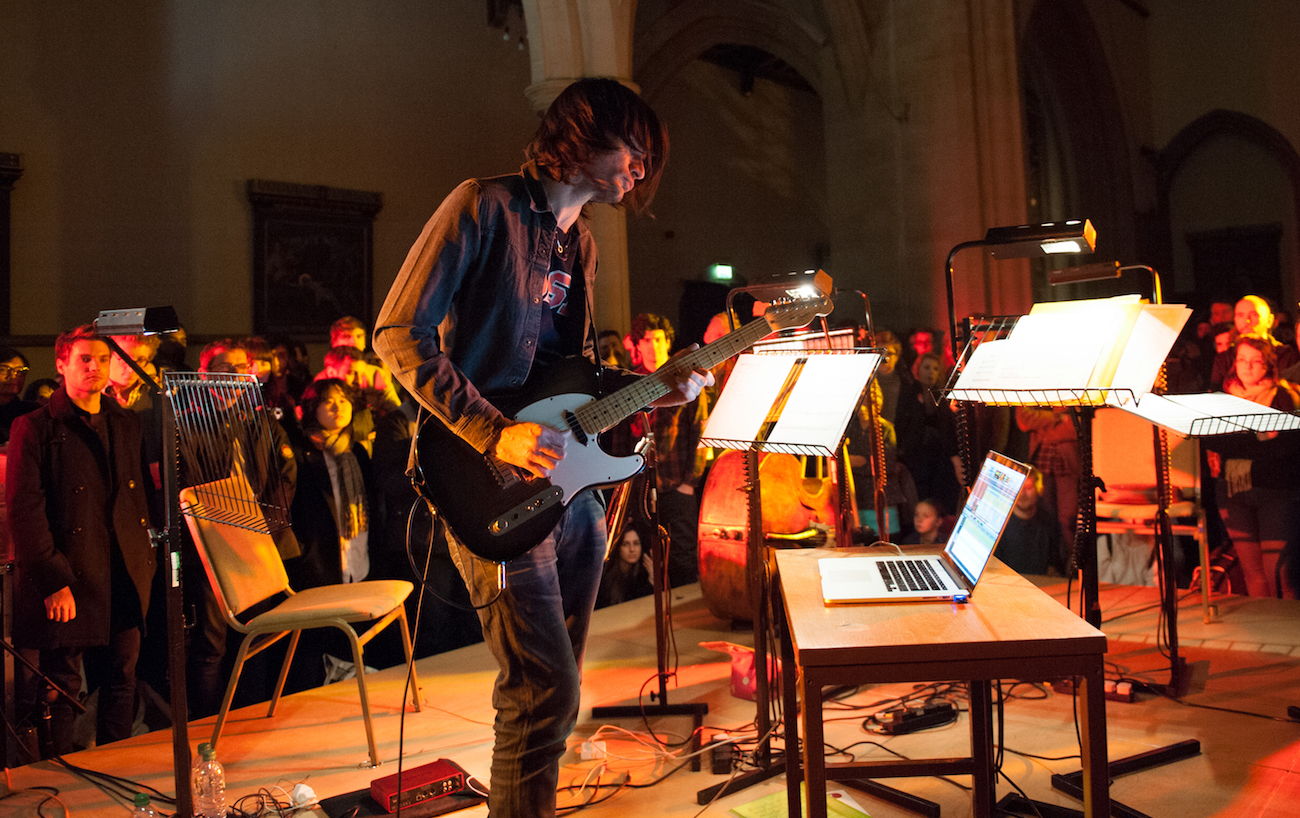 So he suggested that they get a baroque orchestra but only to get the feel of the music. Initially, he wrote music in the regular royal style, "with kettle drums, trumpets, harpsichords and pipe organs. Then, while they were playing, we substituted the orchestra with free jazz players. They could play those instruments, but we had it mutate into a free jazz performance," he said.
"That was so exciting, the jazz players were just amazing. The trumpet player, Byron Wallen, blew my mind. That said, at first they were too restricted by the chords. It was like they were trying to improvise to the theme from Antiques Roadshow. The key was to still sound vaguely baroque, while leaving enough space for true anarchy and chaos."
In the end, Greenwood appreciated how "claustrophobic" Diana's life was, even though he thinks the royals are absurd. He's just worried about getting the score wrong. He must be doing something right, though. Greenwood intends to release the score as a soundtrack when the film premieres in the U.K. this November.