'Ragdoll': Main Actors Call Emily Baxter and Nathan Rose a 'Sticky' Relationship in the AMC series
The relationships between the main characters shape AMC+'s dark crime series Ragdoll. Nathan Rose (Henry Lloyd-Hughes) and Emily Baxter (Thalissa Teixeira) have a long-standing friendship in the series that the main actors describe as being "sticky." The two characters are polar opposites but can not seem to live without each other. They know each other's deepest secrets, but Baxter battles between her emotions toward Rose and his deteriorating mental health. Viewers will find Rose and Baxter's relationship in Ragdoll to be complex beyond words.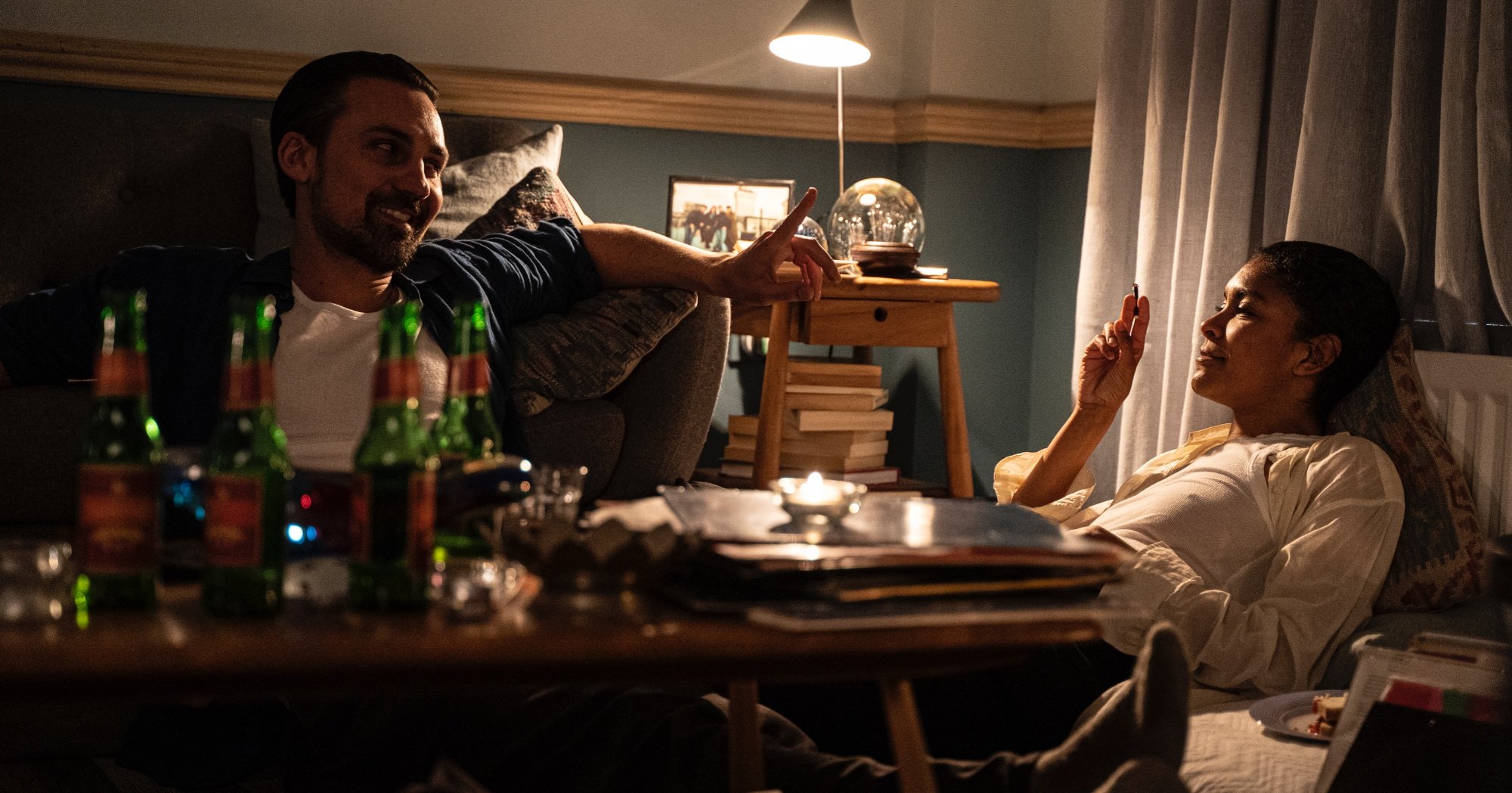 What relationship do Emily Baxter and Nathan Rose have in 'Ragdoll'?
Baxter and Rose often border between being loyal friends to fans questioning if there are secret emotions between them. The two characters understand each other better than anyone else and have been partners for years. In Ragdoll Episode 1, fans see how in tune Baxter and Rose are when they comically make up names for the killer as if it is normal.
Even after a long and dark day of solving murders, Baxter and Rose always are together. They even go to a karaoke bar when realizing they need a break from the morbid atmosphere. But their relationship runs much deeper when they try to protect each other from the outside world and other characters.
In an AMC behind-the-scenes video, Lloyd-Hughes explains, "They are completely intertwined. But at the same time, they are very different people. They are kind of like polar opposites, and yet together they create a kinetic energy they feed off." As the Ragdoll series progresses, their relationship is tested as Rose descends into his own chaos.
Emily Baxter struggles to be professional while being Nathan Rose's friend
Breaking down Baxter's character reveals there is much more connected to her relationship with Rose. Lloyd-Hughes describes it by saying, "They can't live with each other, but they can't live without each other." In the series, Rose starts to become too invested in finding the Ragdoll killer on his own and the connection to his secret. Baxter realizes he is spiraling but tries to keep Lake Edmonds (Lucy Hale) at bay from badgering Rose about his issues.
Just as Rose battles his own demons, so does Baxter. She starts to struggle between being a good friend, protecting Rose but realizing he is self-destructing. Teixeira calls it a "love and hate" relationship." The actor explains Baxter has her own demons. Rose pushes Baxter's boundaries as a friend. When he was institutionalized, Baxter became the lead detective and Rose's boss.
Baxter is under a lot of pressure as a female boss, a black woman, and helping Rose. As Rose spirals into his own darkness in the Ragdoll series, it tests the friendship and love between the two characters. Viewers see Baxter and Rose are willing to do anything to protect each other.
Where to watch AMC's 'Ragdoll' series?
Ragdoll takes viewers on a dark and grotesque crime story tied with morbid British humor. Rose, Baxter, and Edmonds hunt a killer named Ragdoll after finding a body made up of the ligaments of different victims. The tension rises when the murderer sends a kill list connected to Rose's past. The series is available to audiences on AMC+ with a subscription or a 7-day free trial.
The series premieres a new episode every Thursday on the streaming platform. Ragdoll is a limited series with only six episodes in its first season. Hale, Lloyd-Hughs, and Teixeira lead the main cast alongside an ensemble cast of British actors.