'Ragdoll': Where You've Seen Lucy Hale and the Main Cast Before
Lucy Hale stars in AMC+'s new series 'Ragdoll' in her first crime drama after the cancellation of 'Katy Keene.' She is joined by actors Thalissa Nuttall-Teixeira and 'The Irregulars' star Henry Lloyd-Hughes.
AMC+'s new dark crime series Ragdoll promises an exciting array of complex characters as they try and solve a gruesome murder. Ragdoll's main cast includes a very well-recognized American actor, Lucy Hale. She made her mark starring in a television adaptation of a teen novel series. As the American series is set in London, United Kingdom, Hale is joined by two popular British actors.
Henry Lloyd-Hughes plays the leading role as Nathan Rose, but British TV fans likely recognize him from another popular crime drama series. Rounding out the cast is Thalissa Nuttall-Teixeira, who has made her career on stage and in multiple miniseries.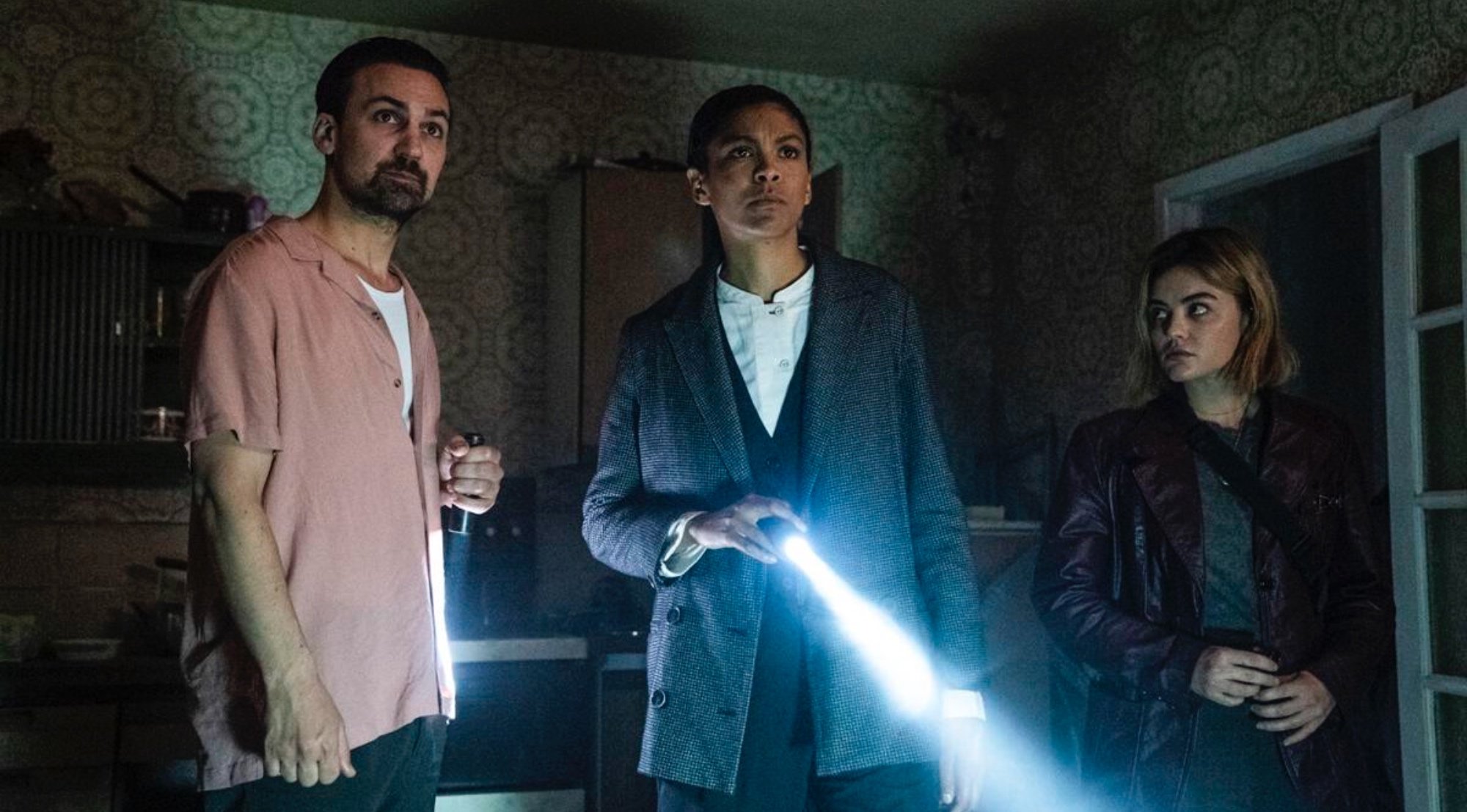 Thalissa Nuttall-Teixeira starred in 'Anne Boleyn' before joining the main cast of 'Ragdoll'
Teixeira plays the role of DI Emily Baxter in the AMC series Ragdoll. Her character is steadfast, witty, and has a much deeper story than episode 1 lets on. Before appearing in the series, Teixeira has appeared in a handful of miniseries. In 2021, she played the role of Madge Shelton in the three-part psychological thriller Anne Boleyn.
The same year, Teixeira played the role of Vanessa "Ness" Jones in another three-part miniseries, Too Close. Its storyline centered on the psychological study and case of a mother who tries to murder her two children. Ragdoll is Teixeira's first full-fledged leading role in a drama series.
Lucy Hale made her mark in 'Pretty Little Liars'
Lucy Hale became widely recognized amongst teen audiences when she starred as Aria Montgomery in Pretty Little Liars. It is based on a popular teen book series involving a group of friends who receive mysterious messages from a character named "A." The allusive character threatens to episode their deepest and darkest secrets. The series skyrocketed Hale to stardom.
In 2020, Hale appeared as the character Katy Keene in Riverdale as a special guest. Her role would later lead to a short-lived spinoff series Katy Keene. According to the New York Post, after the cancellation of Katy Keene, Hale wanted a change. "I wanted to do something darker and different and a little more grown-up," said Hale.
As part of the Ragdoll main cast, Hale plays the newbie detective Lake Edmonds. In an interview with Good Morning America, Hale agrees the series is a drastic change from what people are used to from her. But, the role was made for the actor who has always loved crime mysteries and dramas.
Henry Lloyd-Hughes starred in 'Killing Eve' – the series 'Ragdoll' is compared to
The main cast for Ragdoll has a familiar actor that fans might be able to pinpoint. Henry Lloyd-Hughes plays the role of Nathan Rose. In episode 1 of the series, Rose has a lot of baggage when he ruins the case of a horrid serial killer. Years later, a new murder forces him to relive his past. Ragdoll has a similar feel and comedy to the hit series Killing Eve.
Killing Eve's writer Freddy Syborn is also the lead writer for the AMC+ series. That is not the only connection as Lloyd-Hughes starred as Aaron Peel in Killing Eve Season 2. Fans of Sherlock Holmes would then recognize Lloyd-Hughes for playing the character in Netflix's The Irregulars. One of the actor's earliest claims to fame was as Mark Donovan in the British sitcom, The Inbetweeners.