'Raising Dion' Season 2 Is Happening And The Show Is A Netflix Hit
Raising Dion stands out, even in a crowded superhero market. Superhero fans have Marvel, DC, and more, but still seem to crave stories about heroes, especially unlikely ones. Young Dion Warren, played by Ja'Siah Young, is definitely an unlikely hero. Being raised by a single mother, Nicole, played by Alisha Wainwright, after the death of his father Mark, Dion tackles everything from bullies to supervillains.
What is known so far about the second season of 'Raising Dion'?
According to Deadline, Raising Dion season 2 was announced when Netflix posted a video of a Senegalese painter named Bou Bou painting a picture of Nicole and Dion. The second season will include eight hour-long episodes, Deadline reports. Carol Barbee will be returning as showrunner. Executive producers Michael B. Jordan, Kenny Goodman, Kim Roth, Dennis Liu, and Charles D. King's MACRO will be returning as well.
As for the actors, Ja'Siah Young and Alisha Wainwright are likely returning, as they're both main characters. Sammi Haney, the young actress who plays Esperanza, posted a video on Twitter celebrating the show being renewed. Along with the video, she tweeted "Get ready for more Dion and Esperanza" so it is likely that she is returning. Jason Ritter, who plays Pat Rollins in the show, told Den of Geek's Nick Harley and Alec Bojalad that "Carol Barbee has told [him] that she has some really exciting ideas about the future of Pat, but [he has] no idea how that manifests," so it's possible that he might make an appearance in season 2 of Raising Dion.
How popular and successful is 'Raising Dion'?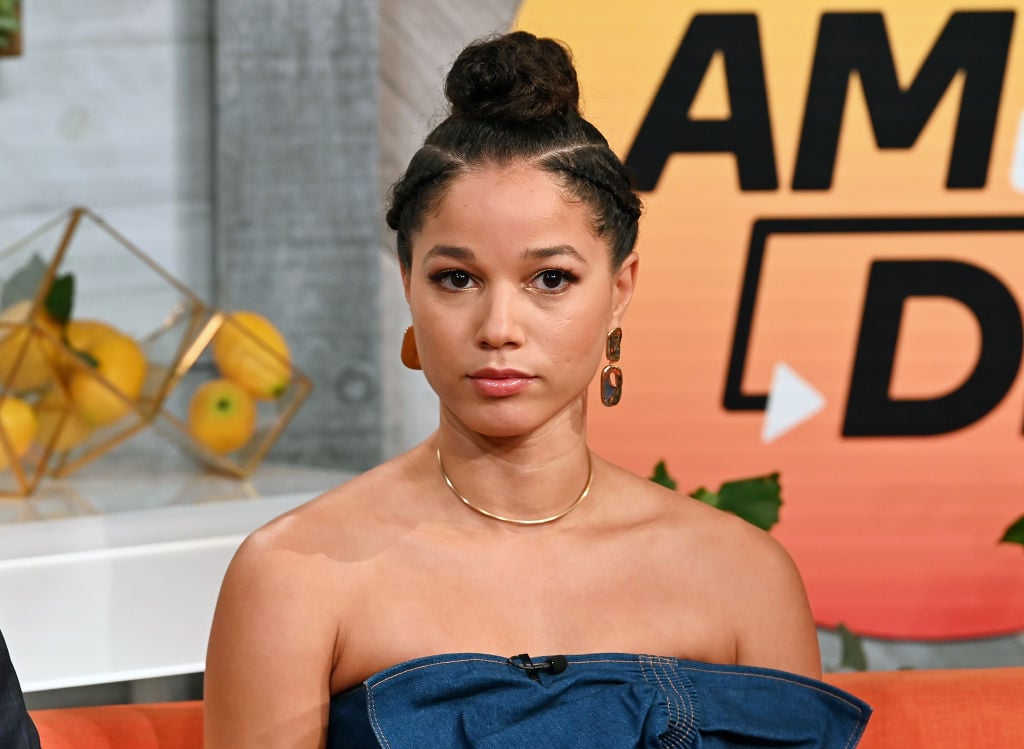 Of course, we don't have exact ratings, but Raising Dion seems to be relatively popular. On IMDB, it has a rating of 7.2/10. On Rotten Tomatoes, the critic ratings give it an overall score of 82%, with an audience score of 74%. And finally, how it compares to other Netflix shows.
According to Netflix's Instagram account, Raising Dion was the tenth most-watched TV show on the streaming service in 2019. It's right behind the third season of Thirteen Reasons Why. Not bad for a show in its first season.
Based on a report by Deadline, Raising Dion is the number one Kids and Family Series on Netflix in 2019. No wonder Raising Dion got a season 2!
What are fan reactions to the news of the renewal of 'Raising Dion'?
Raising Dion season 2 is happening and fans are likely excited. One fan on Twitter says, "Thank you! This show had such a lovely heart and vibe to it. I'm glad we get more."
Another Twitter fan says "that's awesome!" A Twitter user believes that renewing the show is "the best way to celebrate the new year." While yet another fan says "yes, let's go! Wonder [what] the new storyline will be about."
Another fan tweets their support for the show, saying that the renewal is "awesome" and that they "really enjoyed this show. It's one of those sleeper hits!" A Twitter user says that they're "looking forward to seeing more from the amazing [Alisha Wainwright]." Another fan adds that the show "was really well done — very entertaining."
This fan "liked the twist at the ending too."