Rapper 2 Chainz's Appearance on 'Law and Order: SVU' Was Hilariously Brief
2 Chainz is a well-known artist in the music industry for many reasons, but recently the star has been exploring the entertainment industry.
2 Chainz is no stranger to the spotlight and headlines. Over the years the rising star has captivated his audience and impressed his fans everywhere.
2 Chainz is a well-known artist in the music industry for many reasons, but recently the star has been exploring the entertainment industry. Social media and news sources everywhere were blowing up when 2 Chainz made a guest appearance on a popular TV series.
2 Chainz's early life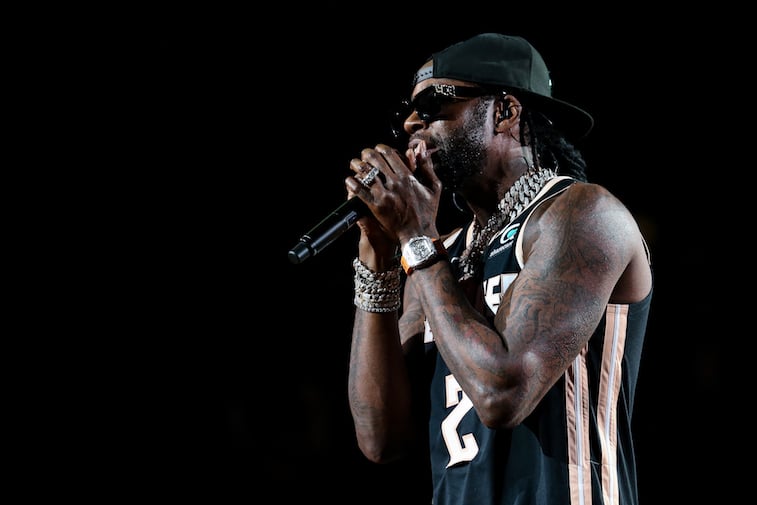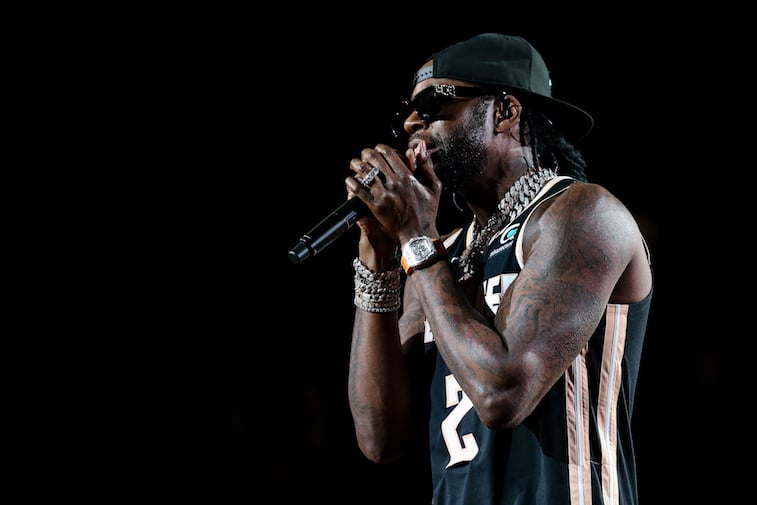 2 Chainz was born and raised in Georgia. Growing up, 2 Chainz faced many obstacles. His mother did her best to raise him on her own since his father was often away in prison. 2 Chainz attended North Clayton High School during his formative years.
Despite 2 Chainz being a good student and a member of the basketball team he still found himself getting wrapped up in the wrong scene. At a young age, 2 Chainz started dealing drugs. When 2 Chainz was just 15 years old he got arrested for possession of drugs.
Regardless of these obstacles, 2 Chainz decided to continue his education at Alabama State University. He later went on to pursue his education at Virginia State University where he eventually transferred to.
2 Chainz's successful journey in the music industry
2 Chainz's interest and passion for music started at a young age. 2 Chainz and an old highschool friend created the hip-hop sensation Playaz Circle. The duo started writing and performing songs, and they eventually became friends with the music icon Ludacris. Soon after, Ludacris even started performing with them. When Playaz Circle dropped Supply & Demand in 2007 it landed the 27th spot on Billboard 200.
Fans were thrilled when 2 Chainz decided to release the single "No Lie". The song that featured Drake showcased that 2 Chainz's abilities at a new level. Later that year when Based on a T.R.U. Story dropped, 2 Chainz did not disappoint. The album received a lot of well-deserved praise.
 In 2013 2 Chainz released his second album B.O.A.T.S. II, and no one was surprised to see the album accredited with much success. The trend continues on for 2 Chainz. One of his later albums that was dropped in 2017 included talented artists like Pharrell Williams and Travis Scott. Over the years, 2 Chainz has been nominated for multiple BET Hip Hop Awards and six Grammys.
2 Chainz's recent appearance on 'Law and Order: SVU'
More recently 2 Chainz has been in the spotlight for his performance on the television screen. 2 Chainz's Instagram followers got an inside view of 2 Chainz working on the set from Law and Order: SVU. From photos with Mariska Hargitay to sharing snapshots of his official script, it looked just as exciting as it sounds.
2 Chainz's TV performance did not disappoint. Fans and the public couldn't get enough of the brief appearance made by the popular musician.
Many people were even saying some of his dialogue sounded like lines that could be found in his songs. "Dude is crazy" is just one of the tough lines 2 Chainz's character was given.
This article outlines all of 2 Chainz's lines from the scene. Talk about a one-of-a-kind performance.
2 Chainz has definitely made a name for himself in the music industry, but recently, it seems like the star has been enjoying the spotlight in the television scene. Everyone is talking about 2 Chainz recent guest-star appearance on Law and Order: SVU.
Fans everywhere are glad the musician took the opportunity to change things up when it comes to entertainment. The public is eager to see what this creative star does next.