Rapper Common Responds to Jaguar Wright's Claims That He Sexually Assaulted Her
For months, singer Jaguar Wright has been leveling accusations against various entertainers and industry people. Clive Davis, Alicia Keys, Diddy, Mary J. Blige, Tevin Campbell, and Common are just a sampling of those whose names have popped up her stories about malicious deeds, domestic abuse, sexual violence, and other claims.
While Wright drew the internet's attention with her assertions, only a handful of celebs responded directly to her. This past summer, she made some disparaging claims about Common, and he recently addressed the comments while appearing on Philadelphia radio station segment.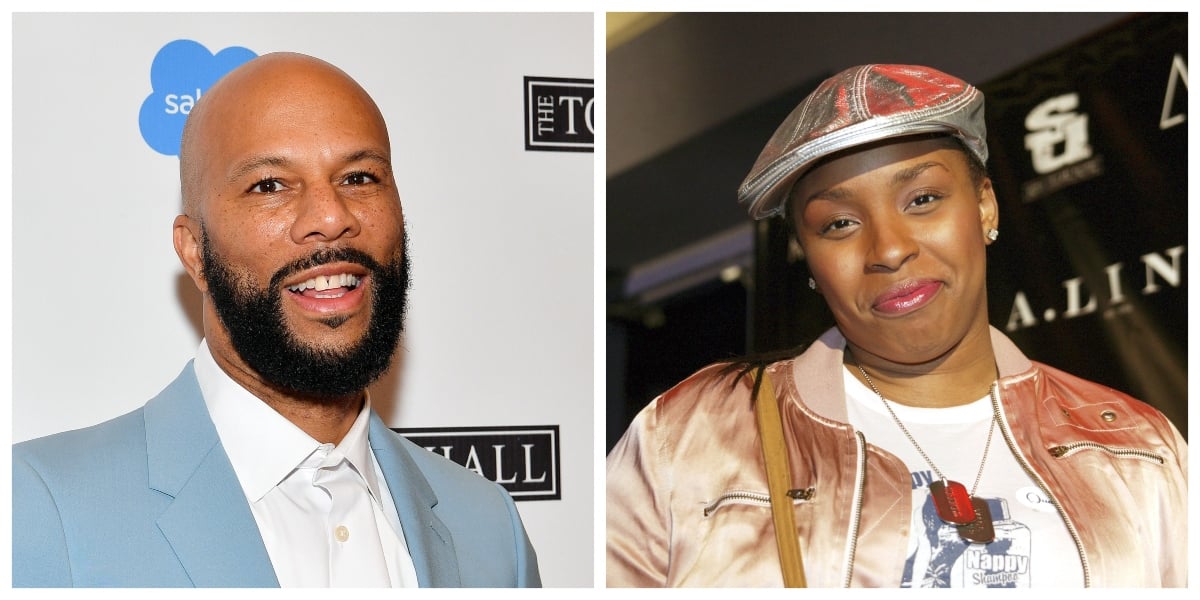 What Jaguar Wright said about Common
During the late '90s and early 2000s, Wright, a Philly native, was part of a musical brotherhood/sisterhood that included the likes of Jill Scott, Questlove of the Roots, Bilal, Talib Kweli, Floetry, and Common. She toured with many of these artists when neo-soul was first gaining popularity.
Back in August, Wright went on a tear about The Roots and Common and accused the latter of sexually assaulting her in her sleep. In a video interview, she stated that after a night of performing, she laid down with her clothes on because she was suspicious of the people around her.
Wright alleged that Common attempted to assault her the next morning. "This n**ga tryin' to stick his d*ck in my mouth while I'm sleep. Lonnie f*ckin' Lynn. Rashid. Common. Whatever the f*ck you wanna call yourself. That's why I stopped f*ckin' with him. Because n**ga, if you gon' try to stick your d*ck in my mouth while I'm sleep, there ain't nothin' you won't do."
Wright later issued an apology to Common's girlfriend Tiffany Haddish for the things she said about him.
Common responds and says, 'God bless Jaguar'
Common appeared as a guest on Power 99's Rise and Grind Morning Show and was asked about Wright's allegations. He gave a candid answer and said he went through a range of emotions.
"God bless Jaguar," he started. "I really don't have any negative thoughts towards her. I was just surely disappointed and hurt when she said what she said about me because it wasn't true. And I know people that have experienced sexual assault and that's not anything to say if it's not true," said Common.
"But I also understand that she may be going through some things that I don't understand. So in all truth, I went through different emotions. I was like why is she saying this? This is not true. How's this gonna affect me?"
Common added that he paused to think about her circumstances and chose to send her thoughts and prayers rather than condemn her. He reiterated that what she claimed about him isn't true.
A few other celebrities reacted to Wright
Tevin Campbell posted and deleted a tweet indicating that he is considering taking legal action against Wright for saying he prostituted himself. Talib Kweli was another artist Wright went after with a litany of claims. She stated they had an affair and that he was abusive toward one of his exes.
Kweli publicly refuted those claims in a YouTube video and implied Wright has mental health issues. He also said she hasn't reached her full potential and questioned what she's contributed to the Black community.
At one point, he called her "Cougar Wrong" and said anyone who took her seriously would be embarrassed after hearing his story.