Rapper DMX Checks Himself Into Rehab: Inside His Long Battle With Drug Addiction
DMX has been vocal about his battle with substance abuse for years. Fans have watched him try time and time again in the midst of tabloid headlines, which sometimes mocked his struggles to get sober. But like many other celebrities who have dealt with addiction, the road to recovery is often long and difficult, with multiple relapses in between.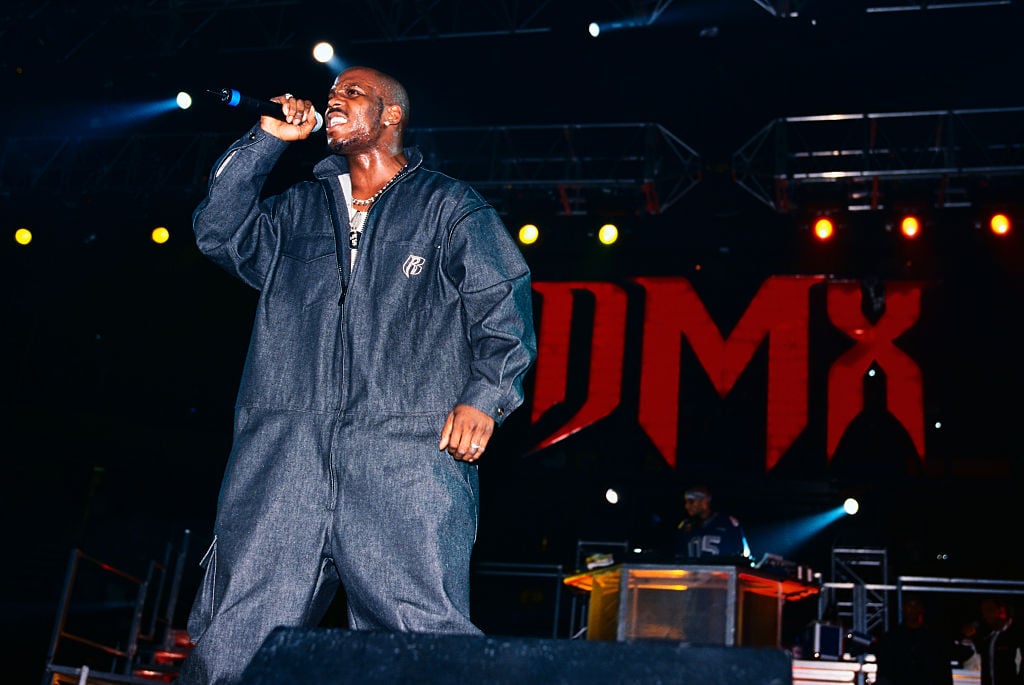 The talented rapper and actor, who has been praised as one of the best to ever touch a microphone, was just starting his tour before making the announcement that he was going back into treatment. Though he has stayed in rehab facilities before, fans are hopeful that this will be the last time he will have to fight his addiction in this way.
DMX announces he checks himself into rehab while on his 20th-anniversary tour
Fans were excited when the rapper revealed plans to celebrate 20 years in the rap business with a new tour. After being released from prison at the top of the year for tax evasion, the rapper announced his return to the stage with a series of concerts. His tour came to a halt when his managers released a statement on his behalf to his official artist Instagram page, saying:
"In his ongoing commitment to putting family and sobriety first, DMX has checked himself into a rehab facility. He apologizes for his canceled shows and thanks his fans for their continued support."

Instagram
This was the second time in two years that DMX has had to put tour plans on hold to deal with his addiction. In 2017, he canceled a tour to reenter treatment. According to Rolling Stone, his manager, Pat Gallo said in a statement at the time, "It is important right now that he take some time off to focus on his health so that he can be a better father, friend and entertainer."
DMX almost dies of drug overdose in 2016
Fans saw just how serious DMX's drug addiction was when he almost lost his life in 2016. The rapper has admitted before that his drug of choice has been crack but he's also dabbled in other substances over the years.
Page Six reported that DMX stopped breathing and had no pulse after suffering a drug overdose in a Westchester, New York parking lot. Luckily, a medic on hand administered Narcan, an anti-opioid used to reverse the effects of a heroin overdose, according to police. The rapper became "semiconscious" and was rushed to a nearby hospital where he received treatment.
Thankfully, DMX survived and returned to the hotel just two days later. His battle with drugs was long from being over.
DMX's battle with drugs has impacted his personal life and career
DMX has been a rags to riches success, beating poverty on the mean streets of New York and stints in jail before making it as a rapper. Unfortunately, his demons have followed him along the way. The rapper has had many career and personal setbacks because of his drug addiction.
One of the most notorious moments in the rapper's history occurred in 2004. With an accomplice, DMX broke into the parking lot of New York's John F. Kennedy International Airport in an attempt to steal a man's car while his teenage daughter watched. He was arrested and police found a handgun, nightstick, 20 rocks of crack cocaine, Oxycodone, and Diazepam. He was charged and eventually accepted a plea deal, according to The Daily Beast. He only served six weeks of jail time for the incident.
Over the next 10 years, he was arrested multiple times for parole violations and made headlines for his odd behavior. His relationship with his wife and teenage sweetheart suffered and they eventually split after his continuous cheating and extramarital affairs, coupled with his drug addiction. He declared bankruptcy in 2013 and things became explosive when his family attempted an intervention on Iyanla Fix My Life.
With the news that he's taking his treatment seriously, fans are praying that the rapper can finally achieve sobriety and have a fairytale ending and serve as an inspiration to others with similar battles.