Rapper Eve on DMX's Death – 'I'm Glad He's at Peace'
As DMX's loved ones and fans continue to mourn his unexpected death, Eve is looking at things slightly differently. Though the fellow rapper and television star says she is sad to not have DMX here physically, she finds peace in knowing that he is no longer in pain.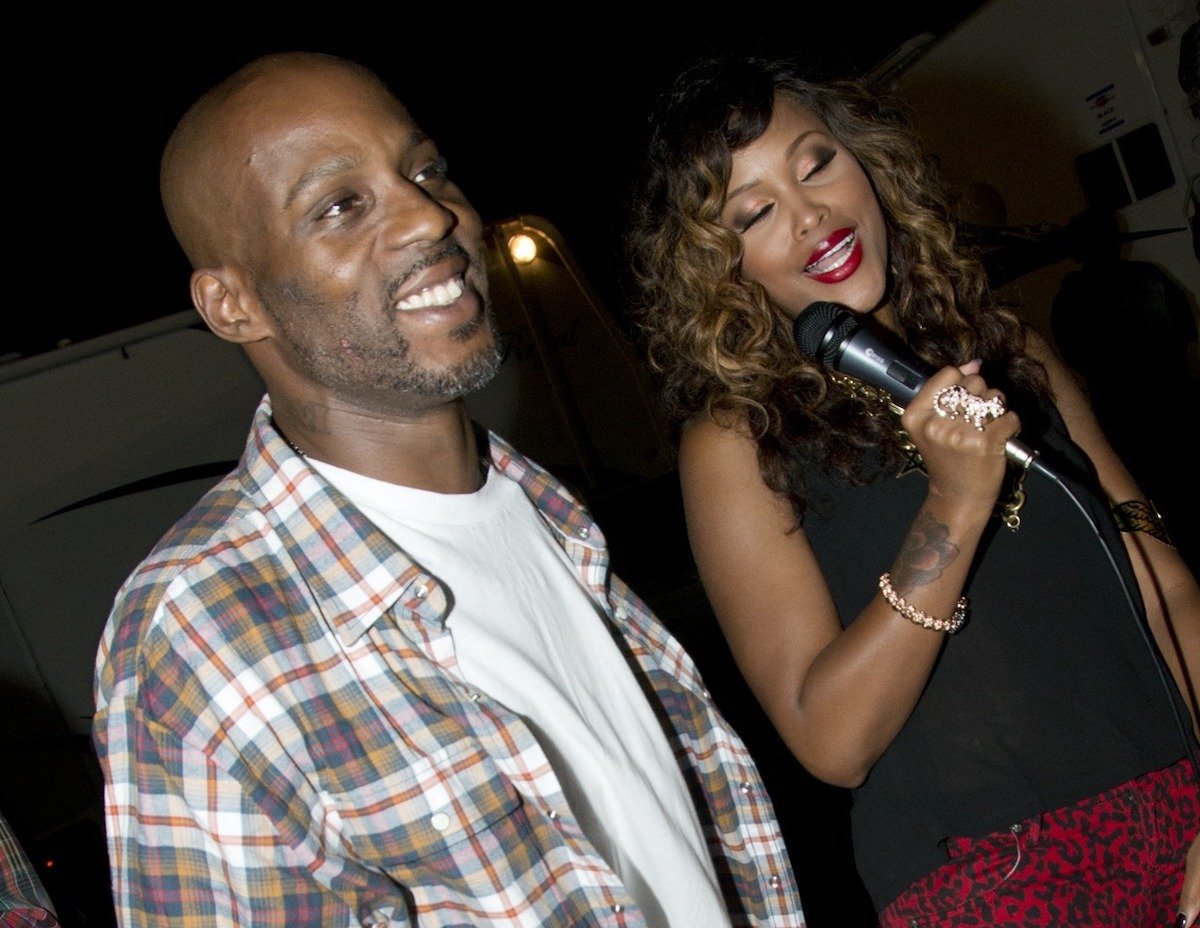 Eve becomes emotional over the loss of DMX but finds the silver lining
The Philadelphia-born rapper says DMX was one of her closest friends and mentors. Eve met DMX while signed to the same label and popular hip hop crew, Ruff Ryders. Their bond stood the test of time. She admits she's saddened by his passing but is happy he is resting.
"Honestly, after that happened, I was like, I really felt like he was for real, at peace," she said while fighting back tears during an interview with The Breakfast Club. "For real, like for real at peace. Anybody that ever met X or ever knew him knew that he was the purest. His energy was the purest, he was crazy, but it was pure energy."
Related: ​​Iyanla Vanzant on DMX's Death and Their Tense Interaction: 'He Was Anointed'
More than anything, Eve says she's happy to know that X is free from the struggles that he was vocal about during his life and prolific career. "He was one of the most special people I have ever met, ever, and he was unfortunately troubled," she continued. "And, I do feel like he was at peace. It was hard and horrible, but in a weird way – I'm of course sad for his family, I'm sad for his beautiful kids, and all of the people who knew him – but I'm happy for his spirit and his soul."
She previously eulogized DMX in an emotional Instagram post. Eve also attended the rapper's public memorial in New York in celebration of his life. 
DMX's autopsy reveals what really happened to the beloved rapper
When reports first broke about DMX being hospitalized, there were rumors that his hospitalization was a result of a potential overdose. The rapper and actor has been open about his struggle with addiction and his journey to try and stay sober.
In July, Black Enterprise reported that a urine sample determined that DMX had cocaine in his system at the time of his death. He reportedly suffered a cocaine-induced heart attack. An official autopsy was not conducted. The report notes that police and medical professions listed a cause of death. At the time of his hospitalization, a source close to the rapper told media outlets that DMX was brain dead due to a drug overdose.
Related: Rapper DMX Checks Himself Into Rehab: Inside His Long Battle With Drug Addiction
DMX's longtime fiance Desiree Lindstrom told FOX in New York that leading up to his death, DMX was making a turn for the better. Lindstrom says he embraced family life, and was making amends with those he'd hurt. More than anything, she says DMX was excited for the future and truly settling into life at home with their 4-year-old son, Exodus.
In a 2019 post to his official Instagram account, a representative announced that DMX checked himself into a facility for treatment. ​​"In his ongoing commitment to putting family and sobriety first, DMX has checked himself into a rehab facility. He apologizes for his canceled shows and thanks his fans for their continued support."