Rapper Ludacris Becomes a Citizen Of His Wife's Native Country; Who Is His Wife, Eudoxie Bridges?
Ludacris has been married to Eudoxie Bridges since 2014 and recently became a citizen of Eudoxie's native country, Gabon in West Africa.
Rapper and actor Ludacris is embracing his African roots in a major way. The Crash star announced that he's obtained African citizenship and couldn't be more excited. He's visited the country often for career and personal reasons, as his wife, Eudoxie Bridges, is a native of Gabon.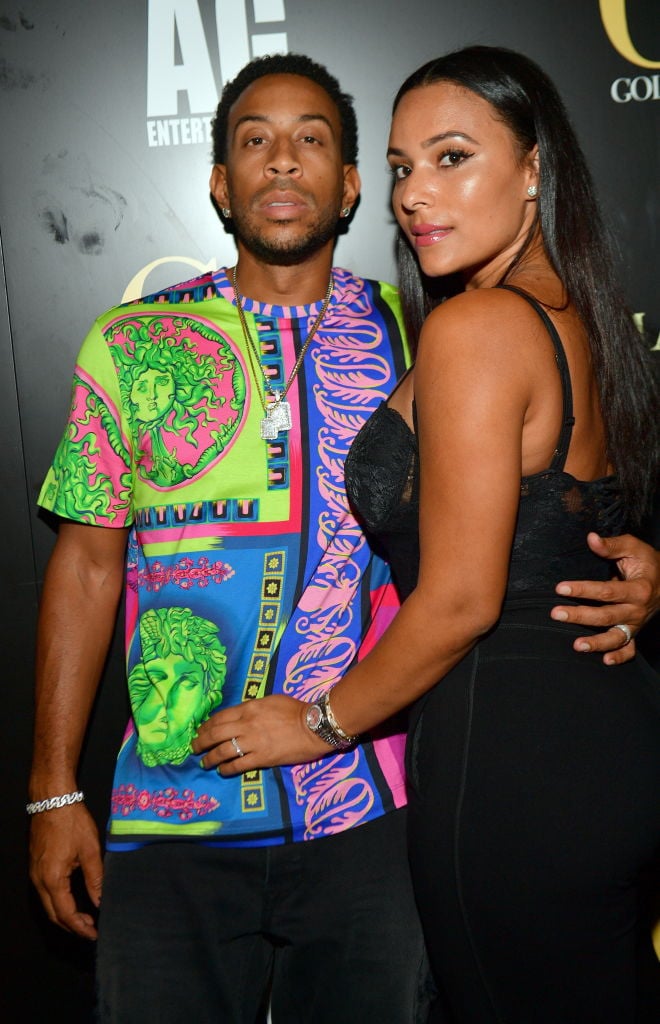 Who is Eudoxie Bridges?
Ludacris is one of the top rappers and actors in the game but his wife comes with her own impressive resume. She was born and raised in West Africa. According to Entity Magazine, she struggled with poverty and abuse and immigrated to the U.S. with very little experience speaking English.
Her language barrier was not a hindrance. She succeeded academically and obtained both her Bachelor's and Master's degrees. She was studying at the University of Miami to become a doctor and graduated, though she doesn't currently practice. 
She and Ludacris began dating in 2009. They hit a rough patch in 2014 when it was leaked that Ludacris impregnated another woman during their relationship, causing speculation as to whether or not he and Eudoxie were together at the time of his affair. Either way, they reconciled and he made his love known in a massive way by proposing during a helicopter ride. They married on Christmas Eve 2014 and welcomed their daughter, Cadence, a few months later. 
Rolling Out reported that Eudoxie addressed the scandal in July 2019. She first spoke about toxic relationships on an episode of her podcast with her two best friends, singers LeToya Luckett and Keri Hilson. 
"If not for my girls, I would be in relationships and places that no longer serve me," she said. "If not for you two specifically, I would still have been in really toxic relationships. Both of you in your own ways have helped me have that birds-eye view of the reality because love can be blinding."
After the airing of the program, a fan asked if her friends suggested she leave after her husband had a bag outside of their relationship. "Many people did tell me, but I listened to my heart and it's the best decision I've ever made," she exclaimed.
They now raise their children together in a blended family – which includes Ludacris' two daughters, Eudoxie's sister and the daughter of Ludacris and Eudoxie.
Eudoxie uses her platform to spread awareness about abused women. According to her charity's website, Unspoken Angels aims to "support, educate, inspire and empower women" in the US and West Africa who have endured verbal, mental and/or sexual abuse.
Ludacris becomes a citizen of his wife Eudoxie's native country 
With everything that Eudoxie has been through both personally and in her relationship with Ludacris, he showed her his commitment on a grand scale by becoming a citizen of her native country of Gabon. 
He took to Instagram to announce that he is a dual citizen of both countries.
"Starting my new year off with dual citizenship. Africa, I'm official! Momma and kids too. The best gift of the decade award goes to @eudoxie," he wrote.
Ludacris has been vocal about his love for Africa and often travels with his wife to her hometown. In December 2019, he visited Ghana to join in the Year of Return celebrations, part of a campaign encouraging people of African descent, whose ancestors were victims of the transatlantic slave trade, to return to Ghana. 
He shared photos of the experience on his Instagram account with his followers along with the caption, "Our ancestors never gave up faith. You can never imprison our minds nor our spirits. They empowered me to return. I have completed the cycle and I'm beginning a new cycle. The chains have been broken and the indomitable resilience of African people triumphs #yearofthereturn."
Congrats to the Bridges!