Rapper Megan Thee Stallion and Tom Hardy's Venom Collide in New Nail Set
Rapper Eminem released a song for 2018's Venom and another for Venom: Let There Be Carnage. Tom Hardy's Venom keeps attracting rappers, most recently Megan Thee Stallion. The symbiote's Twitter account caught Megan's tweet about a flashy new addition on her hands.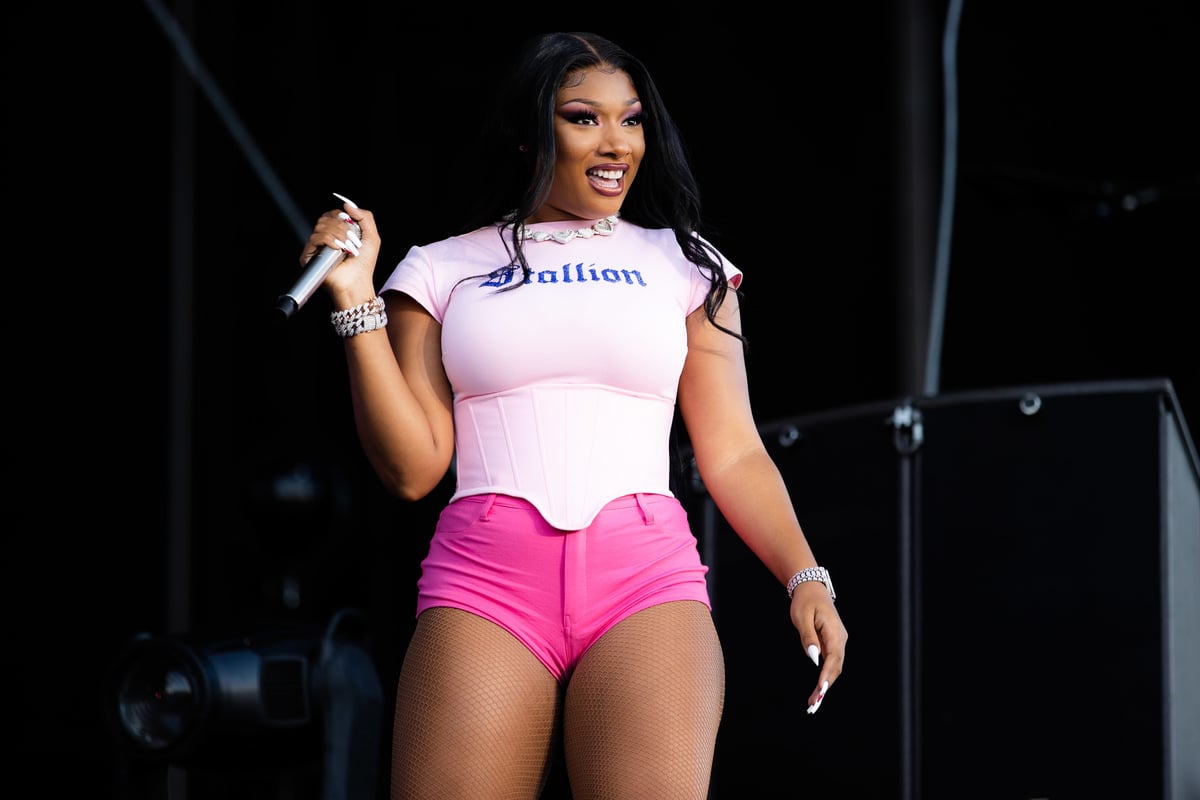 'Venom' teaming up with rap artists
Sony's Venom movies have started a trend with rappers. Eminem helmed the end credits song in the first movie.
Appropriately, the film and song shared a name. As Venom 2's release date approached, fans wondered if Eminem would return.
On September 29, Eminem's Venom 2 song debuted with a few friends.
"After contributing the title song to the 2018 edition, Eminem returned to appear on the Venom 2 soundtrack with "Last One Standing" alongside an unlikely team of collaborators," HipHopDX reported.
Polo G, Mozzy, and Skylar Grey all joined Eminem in the end credits song. "Last One Standing" hit a very different tone than the first Venom movie song.
The Tom Hardy Venom Twitter account retweeted a post from Megan Thee Stallion about a week after the film hit theaters.
Megan Thee Stallion revealed her nail set based on Tom Hardy's Venom
Megan Thee Stallion posted a series of images displaying her new Tom Hardy Venom set of nails. Each nail features the black symbiote patterns.
The middle finger, though, has a few extra details. Venom's fearsome eyes creep off the nail, and his toothy grin parts for his infamous slithering tongue.
However, some of the images teeter on that 'not safe for work' line.
She included three images posing the nail set from various angles. Venom even made it into the post himself for comparison.
There was no way she could post about Venom without setting off his Spider-Sense, though. The Twitter account took notice and then retweeted the nail set, adding its own commentary.
Tom Hardy's Venom complimented Megan Thee Stallion's taste
Whether it's Venom from the Spider-Man comics or the Sony universe, Venom always has eating on the mind.
"Someone has good taste," the Twitter account said.
Several fans reacted in the comments with shock or confusion about the Tom Hardy Venom and Megan Thee Stallion interacting so casually.
Especially when some of the rapper's pictures were more 'not safe for work' than others.
Some fans thought it served as a sign of Venom 3, including more rappers. However, rap fans might have a difficult time picturing a collaboration between Eminem and Megan.
The brief Twitter interaction put two unlikely names together in audiences' heads, and fans called that out in the comments.
However, it could be that Megan Thee Stallion is simply a massive fan of Tom Hardy's Venom movies.