Which Rapper Has More Grammy Awards: Jay-Z or Kanye West?
Jay-Z and Kanye West frequently work together. But one of them has more Grammys than the other. Who takes the crown?
Both Jay-Z and his frequent collaborator, Kanye West, have won Grammy Awards. The rappers each earn acclaim time and time again for their massive hits, making them artists to beat when music's biggest night rolls around each year. However, as of February 2022, Jay-Z has more of the coveted prizes. Take a look at their respective track records.
How Jay-Z and Kanye West got started in music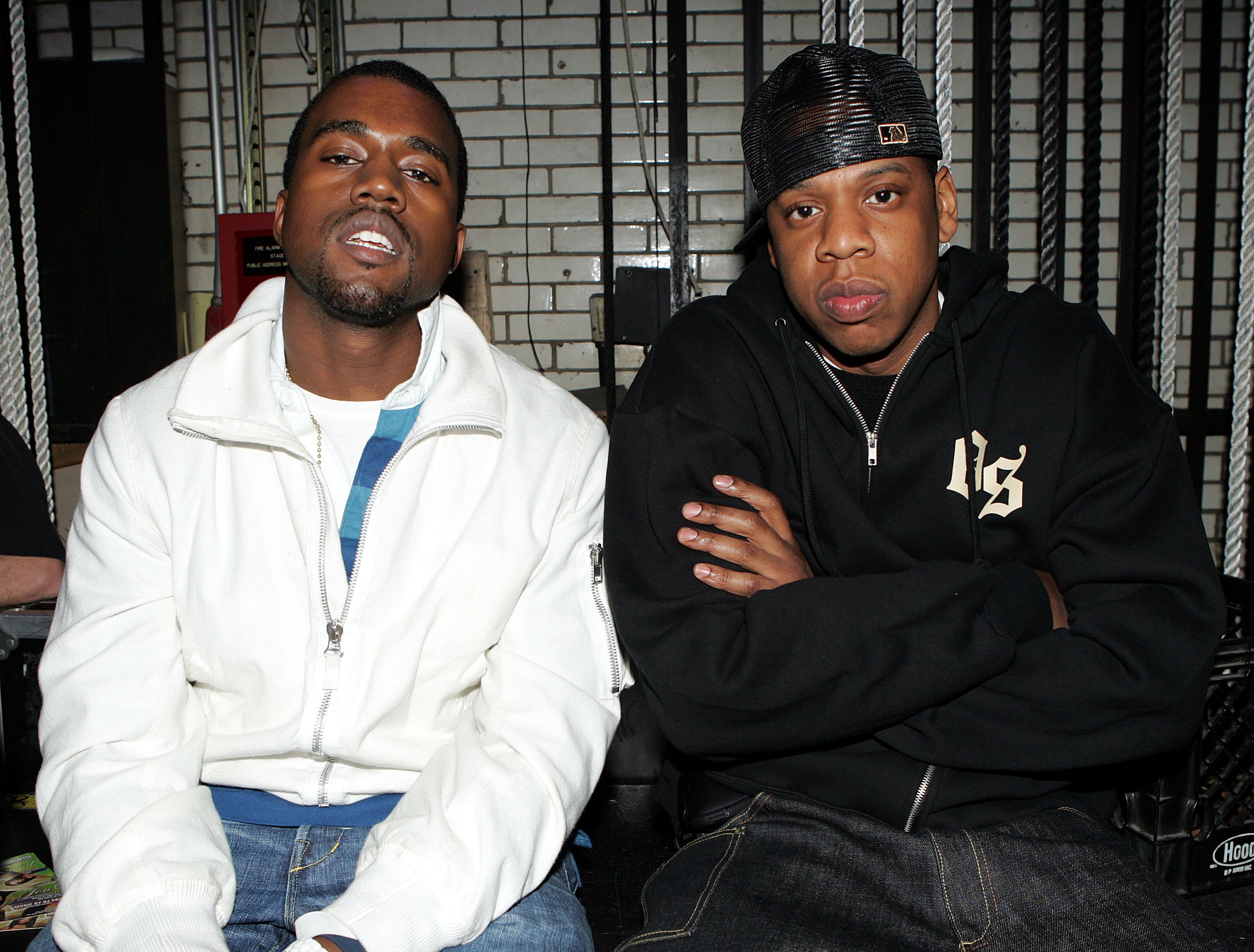 Jay-Z developed a passion for writing music when he was a kid. He performed freestyle raps and sold CDs throughout the '90s. In 1996, the artist produced his first album, Reasonable Doubt. But most know him for his breakthrough album: 1998's Vol. 2… Hard Knock Life.
Before long, Jay-Z received much praise from critics. He's released more than a dozen studio albums and often works with other famous artists, like West.
West is another award-winning musician with a massive following. He, too, began his career in the '90s, though he didn't breakout until after the turn of the century. His 2004 debut studio album, The College Dropout, boosted his popularity considerably.
Jay-Z has more Grammy wins than West
Both Jay-Z and West have been very successful throughout their respective careers. However, when it comes to Grammy awards, Jay-Z ranks just ahead. In fact, he made history in 2021. The Recording Academy declared him the person with the most Grammy nominations: 83. The rapper has won 23 Grammy Awards ahead of the 2022 ceremony.
Jay-Z earned his first Grammy nods in 1998. He took home his first win in 1999 for Vol. 2, scoring the Best Rap Album Grammy.  
West has earned many Grammy nominations as well. With 75 nods, he's not far behind Jay-Z. And their win numbers are close, too — West has 22 Grammy awards. He landed his first nominations and wins in 2004, taking home Best Rap Song for "Jesus Walks" and Best Rap Album for The College Dropout. 
One reason for the proximity in their nominations? How often the two acclaimed artists work together.
Jay-Z and Kanye West have done several collaborations
Jay-Z and Kanye West have a history of collaborating on music and supporting one another in their art. At one point, their relationship was strained as they appeared to grow distant for a while. However, the pair put their feud behind them and reunited to make more music. 
In 2021, West released his album Donda. It earned a Grammy nomination for Album of the Year, while his song "Jail" scored a Best Rap Song nod. Jay-Z is featured on "Jail," and he's competing against himself in the category — his collaboration with DMX and Nas, "Bath Salts," is also nominated.
Their history at the award show goes back many years. In 2009, Jay-Z produced "Run This Town," which featured West and Rihanna. The single won for Best Rap Song and Best Rap/Sung Collaboration. 
In 2011, the two rappers combined their talents for the joint album Watch the Throne. It garnered positive reviews from fans and critics. The following Grammy Awards season, the record landed multiple nominations, winning Best Rap Performance for "Otis." Other Jay-Z-Kanye West collaborations include "No Church in the Wild" and "Swagga Like Us, both of which also won Grammy Awards.