What Is Rapper Polo G's Real Name, and What Is His Net Worth?
Chicago-based drill rapper Polo G initially rose to fame due to a well-known song with Lil Tjay, "Pop Out." He has since changed his artistry, aiming for a more melodic vibe, and recently got his first number-one single with "Rapstar." What is Polo G's real name, and what is his net worth?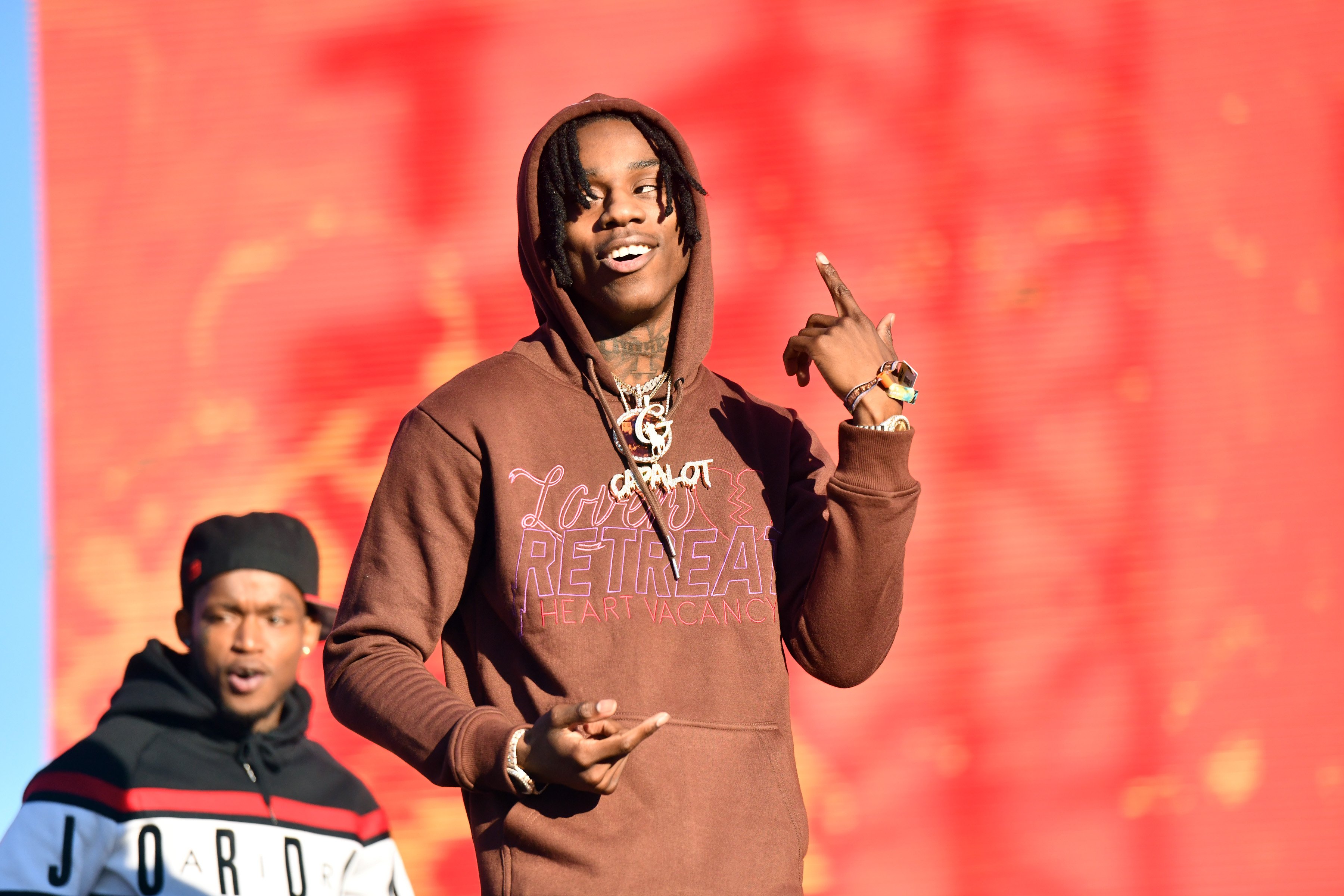 What is Polo G's real name, and how old is he?
Born Jan. 6, 1999, in Chicago, Illinois, Taurus Tremani Bartlett is currently 22-years-old.
The second of four children, he began releasing music to YouTube and Soundcloud in 2018.
After dropping "ODA," "Gang With Me," "Welcome Back," and "Neva Cared," he released his first successful single, "Finer Things," while in jail.
It racked up millions of views, setting the tone for his next hit, the popular "Pop Out" (2019) featuring Lil Tjay, which landed at number 11 on the Billboard Hot 100 charts. The success led to a Columbia Records record deal at the age of 20.
What is Polo G's net worth?
In June 2019, he dropped his debut album, Die a Legend, which performed well, hitting number six on the charts. He released his next single to peak on the Hot 100, "Go Stupid," with Stunna 4 Vegas and NLE Choppa, in Feb. 2020, followed by his sophomore album in May 2020, which peaked at number two.
A couple of months later, he featured on Juice Wrld's "Hate the Other Side," which hit number 10, becoming one of his highest-charting songs.
Hip hop magazine then included him in their annual Freshman Class and then founded record label Only Dreamers Achieve (ODA) in Sept. 2020. The upcoming rapper has also landed soundtrack features for films Judas and the Black Messiah and Boogie.
In Apr. 2021, Polo G got his first number-one single with "Rapstar," mainly in part to its success on TikTok. According to CelebrityNetWorth, the rapper currently has a net worth of $7 million.
Who is Polo G's girlfriend?
The "Pop Out" artist is currently dating Crystal Blease, and the two share a child together, Tremani "Dooda" Bartlett. Their son was born in July 2019, but it's unclear when the two began dating.
In Mar. 2021, she went viral on TikTok doing the "pass the phone" challenge with her rapper boyfriend as she wanted to shop while he wanted to work in the studio. While Blease regularly updates her TikTok account, she's not as active on Instagram, although she does run their son's account.
A couple of months after their viral video, Polo G had a run-in with the cops that reportedly resulted in battery against an officer, threat to a public servant, and resisting arrest charges slapped on him. According to the reports, the rapper, with one of his siblings, was approached by the cops and refused to roll their windows down.
After believing the passengers might have weapons, the officers reportedly asked them to step out of the crew where the rapper allegedly resisted arrest. His mother confirmed she bonded out her kids in a statement on Facebook.