Rapper Silentó Was Arrested Last Year for Attacking Strangers With a Hatchet
Silentó made waves in the music business back in 2015 with the release of his dance single "Watch Me (Whip/Nae Nae)." The Georgia-based rapper, real name Richard Lamar Hawk, briefly became a household name after the song shot to No. 3 on the Billboard charts. Its music video now has just shy of 1.8 billion views.
The years following his successful debut single haven't been anywhere near so kind to the now-23-year-old artist. A series of bizarre and violent incidents culminated on Monday, Feb. 1, when Hawk was arrested and charged with the murder of his cousin.
Rapper Silentó has had a history of violence and run-ins with police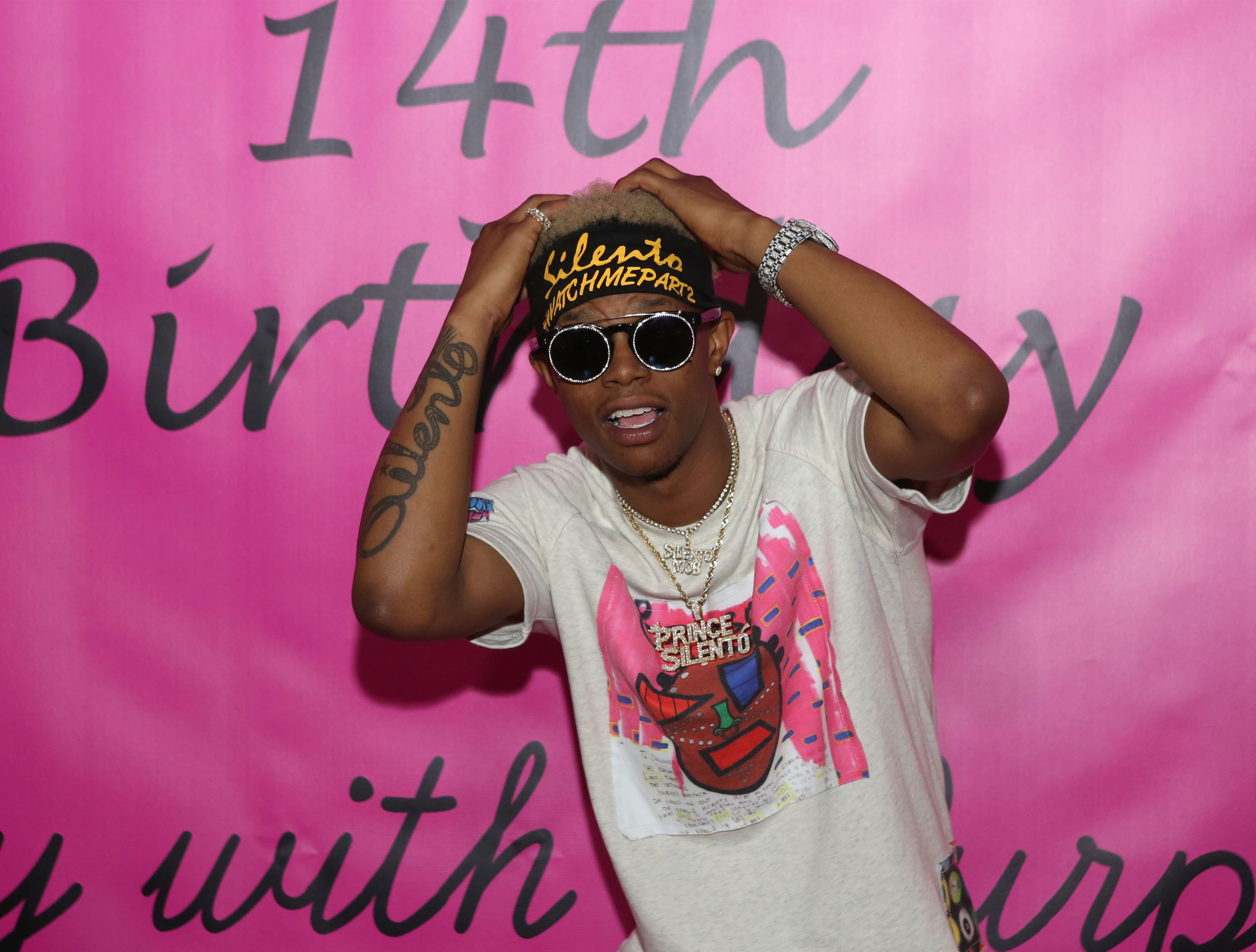 RELATED: Bad Bunny Showed Up at WWE's Royal Rumble and Got Some Impressive Offense In
Related post url: 
In the last few years, Hawk sadly tended to make headlines, not for his music, but for his violent outbursts. One of which got him arrested in Los Angeles last year for attacking a random family.
The Los Angeles Police Department arrested Hawk on Aug. 29, 2020, for assault with a deadly weapon, according to ABC 7. The department reported that Hawk entered the home of a family he didn't know while wielding a hatchet. Children were present in the home at the time, but one of the homeowners was able to fend off any attack.
Hawk had reportedly been looking for his then-girlfriend when he entered the wrong home. He and a friend fled the home after realizing the mistake but were caught by police only a block away.
Hawk had been arrested the previous day after Santa Ana Police responded to a domestic disturbance between him and his girlfriend. The artist was charged with inflicting corporal injury on a spouse or cohabitant.
The following October, he was arrested again for speeding and reckless driving after he was caught doing 143 miles-per-hour on Georgia's Interstate 85.
The rapper's latest brush with the law was his most severe
RELATED: Kanye West's Wrote This Song Inspired by Dr. Seuss
Related post url: 
According to the Atlanta Journal-Constitution, Hawk was arrested after DeKalb County Police began investigating the death of his cousin, Frederick Rooks, 34. Authorities found Rooks' body with multiple gunshot wounds on Jan. 21.
No other details about the case have been released, including how police determined that Hawk was involved. He is currently being held without bond on one charge of murder.
"However, after a thorough investigation, DKPD detectives identified Hawk as Rooks' cousin, and the person responsible for Rooks' murder," DeKalb police spokeswoman Michaela Vincent told the press.
Despite his later commercial flops and personal troubles, Silentó's "Watch Me" remains a major achievement. According to Entertainment Tonight Canada, there have only been a bit over 200 music videos to pass 1 billion views on YouTube. This puts the rapper's original hit amongst such eclectic viral sensations as "Gangnam Style," "Despacito," and "Baby Shark."
Hawk eventually released his first album, Fresh Outta High School in Aug. 2018. He followed that release up quickly with Fresh Outta High School 2 the following December.