Rapper Waka Flocka Seemingly Shades 50 Cent For 50's Estranged Relationship With His Son
Many fans are not feeling 50 Cent after his recent comments made about his son, Marquise Jackson. The two have been estranged for years and have battled publicly. But after 50 disowned and said he no longer loves Marquise, many felt he crossed the line.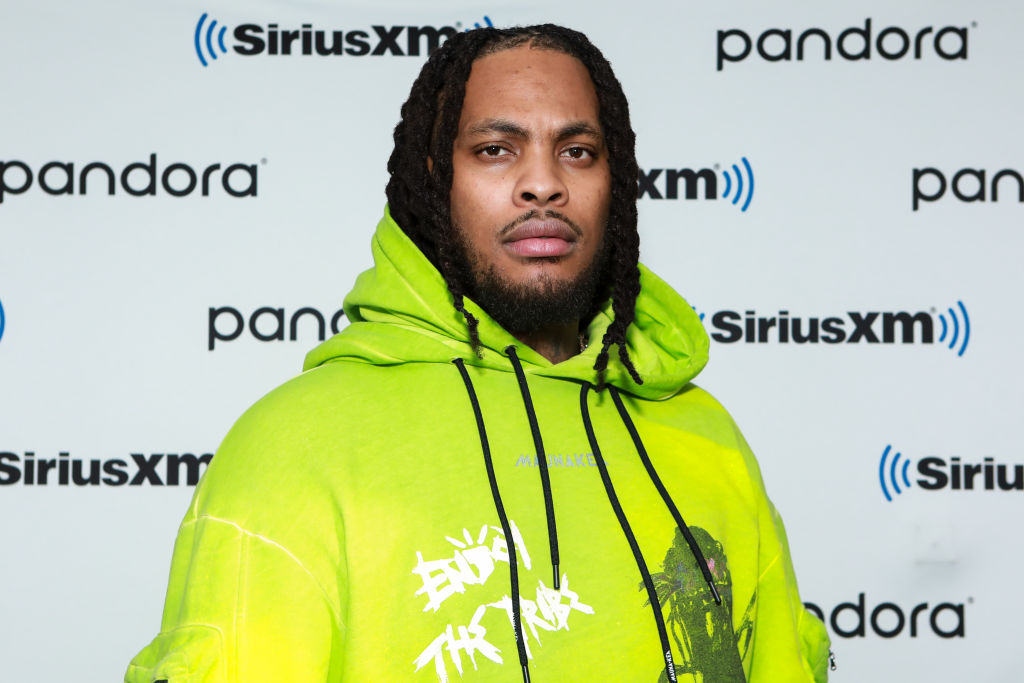 Rapper Waka Flocka may also not approve of 50's behavior. Flocka's recent Instagram post has fans believing he's throwing shade 50's way. 
50 Cent's recent comments about his son
50 did an Instagram live interview with Van Lathan and the subject of his estranged relationship with his 23-year-old son was brought up. When asked if 50 could see the two ever rekindling a  father-son bond, 50 was not optimistic.
"I blamed it on his mom for a long time, but it's not his mother, it's him," 50 said about the distance. He also noted that he's tried to see his son in the past but his son was not receptive. "I've gone places where he was at and he left." 
50 believes the reason his relationship with his son is not in good standing is due to his son feeling entitled to get more than what 50 has provided for him.
"Entitlement is growing in someone you love and it's the scariest part. His mother developed a level of entitlement that could not be matched but it filtered into him," he said. "I didn't think success would cost me my firstborn."
The relationship between the two men deteriorated after 50 split with Marquise's mother, Shaniqua Thompkins. Thompkins later alleged that 50 participated in having her home burned down after she refused to move out per his request. In return, 50 claims Thompkins poisoned Marquise's mind with negative feelings toward 50 as payback.
Waka Flocka seemingly shades 50 Cent about 50's estranged relationship with his son – fans respond
50 was also asked whether or no he loves Marquise in spite of their differences. "I used to. It's a complicated question. How long can you love someone that don't love you back," 50 asked.
His answer did not sit well with fans, nor did it register well with his celebrity colleagues. Flocka posted a cryptic message in the hours after 50's remarks about Marquise went live that many believe were aimed at 50.
"Can't f**k with a person that don't f**k with they own kids," Flocka wrote in an Instagram post. Flocka is the stepfather of his wife's teenage daughter and takes the role seriously.
The Shade Room reposted Flocka's post and fans comments poured in that supported Flocka's stance.
"Yessss, I love when men call each other out. Let's put a cease to toxic masculinity," one commented.
"This is what we need, more responsible black men holding the dead beats accountable," wrote another with clapping hand emojis.
Others are waiting for 50's response as he's known to go against anyone who disagrees with him.
"50 cent finna feel some type of way," one wrote.
"50 finna have a field day with WAKA," wrote another.
Fans also believe Waka Flocka's post was directed to Future
Other fans' comments mentioned that 50 isn't the only person Flocka could be subliminally speaking of. Future is currently embattled in a child paternity and child custody suit with a woman named Eliza Reign who says he fathered her daughter.
He's also been accused of not taking care of other children whom he fathered and had a public fallout with his ex, Ciara, over parenting responsibilities that led to a court battle. Fans believe Flocka's message also applies to Future.
"The comments done said he talking bout 50, Gucci, Sky, and Future sheeesh don't nobody take care of they kids," one wrote.
"TF did future do now," another asked.
"*cough* Future," another pointed out.
Neither rapper has responded to Flocka but with 50's track record, many are waiting for his reply.