'Ratched': There's Only One Similarity Between Ryan Murphy's Show and 'One Flew Over the Cuckoo's Nest
Ryan Murphy and Sarah Paulson are known for creating fantastic television together. From American Horror Story to American Crime Story and now Ratched, the duo is unstoppable.
Paulson plays the title role of Mildred Ratched, a character based on the Ken Kesey novel One Flew Over the Cuckoo's Nest. While Murphy wanted to avoid using sets and costumes that mimicked the 1975 film starring Jack Nicholson and Louise Fletcher, he did allow one nod from the source material. 
[SPOILER ALERT: Minor spoilers ahead for Ratched.]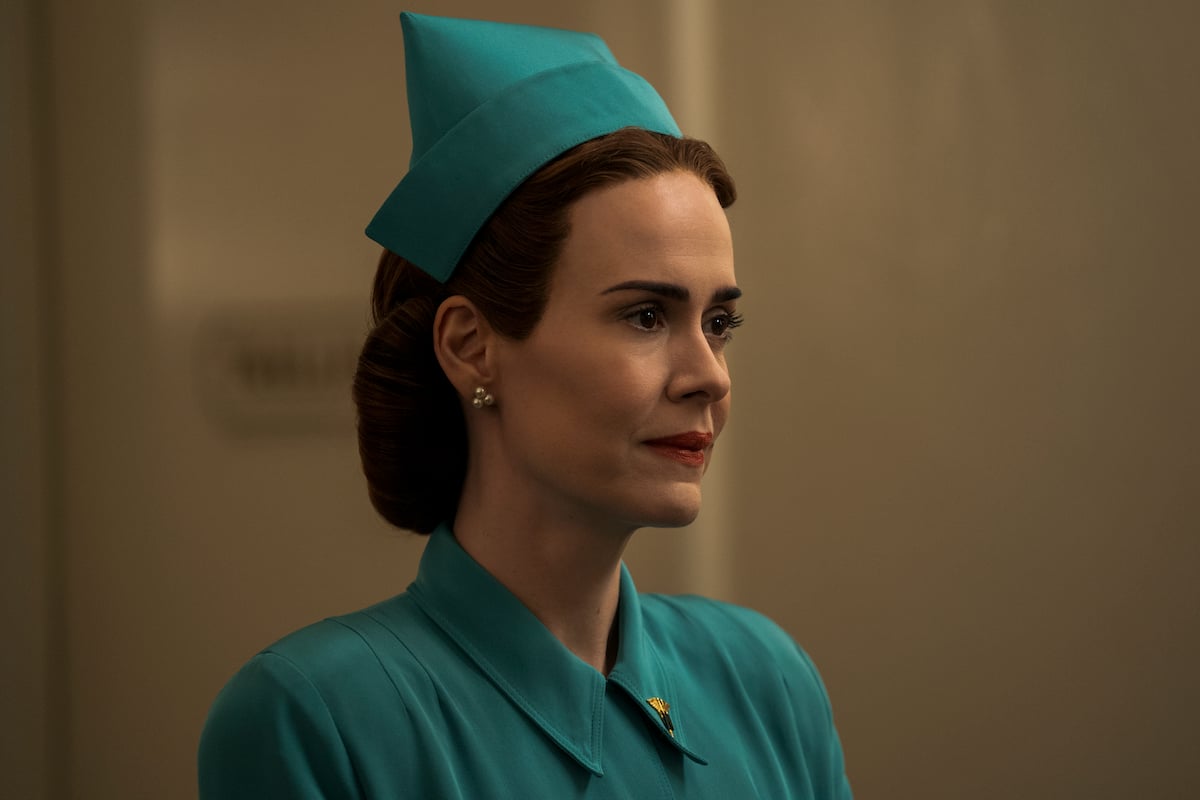 'One Flew Over the Cuckoo's Nest' inspired 'Ratched'
Kesey's Nurse Ratched is the main antagonist in the One Flew Over the Cuckoo's Nest book and film. Fletcher's portrayal of the character became an iconic stereotype for the "battle-ax nurse" in movies and television. While Murphy's latest Netflix series is based on Kesey's book, he didn't want the show to resemble the 1975 Miloš Forman film.
"Ryan, from the first meeting, was very specific in his intention that he didn't want this hospital or the staff to resemble anything like what was featured in One Flew Over the Cuckoo's Nest," costume designer Rebecca Guzzi explained to Fashionista.
Guzzi worked with Murphy's longtime costume designer Lou Eyrich, who is no stranger to infusing costumes with symbolism. Eyrich worked previously on the costumes for Hollywood and The Politician. 
Nurse Ratched's costumes contain major symbolism 
Throughout the series, Mildred is often seeing wearing powerful green jewel tones while working as a nurse. What's more, set designers used green and blue hues to dress the walls, window treatments, and floors of Lucia State Hospital. 
This was to capture the "violence, oppression, lust, envy, greed and evil" Murphy intended for the mental facility. "There's this idea of humane and progressive treatment of these people, who have been sidelined throughout history and not treated fairly," Guzzi explained. Eyrich added how the vivid, cool color scheme helped heighten the suspense often found in Murphy's unpredictable and suspenseful storytelling. 
When Mildred isn't donning her "surgical green," she is wearing what Paulson hand-selected for the role. "Sarah was really keen on [Mildred] dressing the part for the particular character or group she's interacting with, manipulating, comforting, consoling, whatever her goal was," Guzzi said. "That's why she has this variety of looks and silhouettes. Sometimes it's soft, it's feminine, it's separates. Sometimes it's really structural and hard and tailored, like when she goes to have her interview at the hospital with Dr. Hanover." 
Ryan Murphy allowed one Easter Egg from 'One Flew Over the Cuckoo's Nest' in 'Ratched'
Despite Murphy's desire to avoid callbacks to the original Cuckoo's Nest costumes, Mildred's look does include a nod to the 1975 Oscar-winner. 
Mildred's accessories mimic the ones Fletcher wore on her nurses' uniform. A dark pewter "N" pin worn on Mildred's collar is a U.S. Army Nurse Corps pin. Similarly, the pin on her bodice is a period-accurate clip denoting her role as a "trained nurse."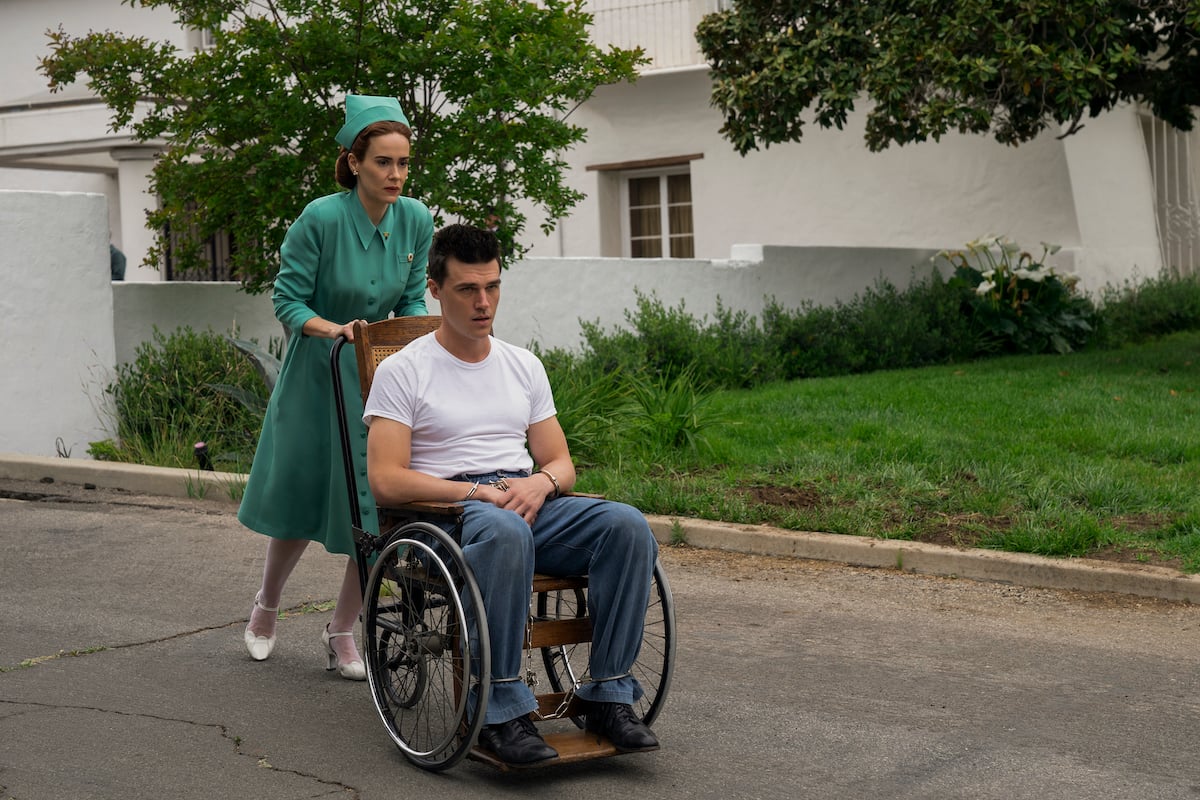 Guzzi said the props department also found a watch similar to Fletcher's in the film. Those additions to Paulson's look are a perfect, subtle nod to the source material.