Raven-Symoné Lands Hosting Gig for HGTV Design Show
Working since she was a toddler, Raven-Symoné has worn many hats in the entertainment industry. She's been an actor, singer, talk show host, and producer, known for her roles on The Cosby Show, That's So Raven, and Black-ish.
Now, the former co-host of The View is getting ready to try her hand at interior design on HGTV.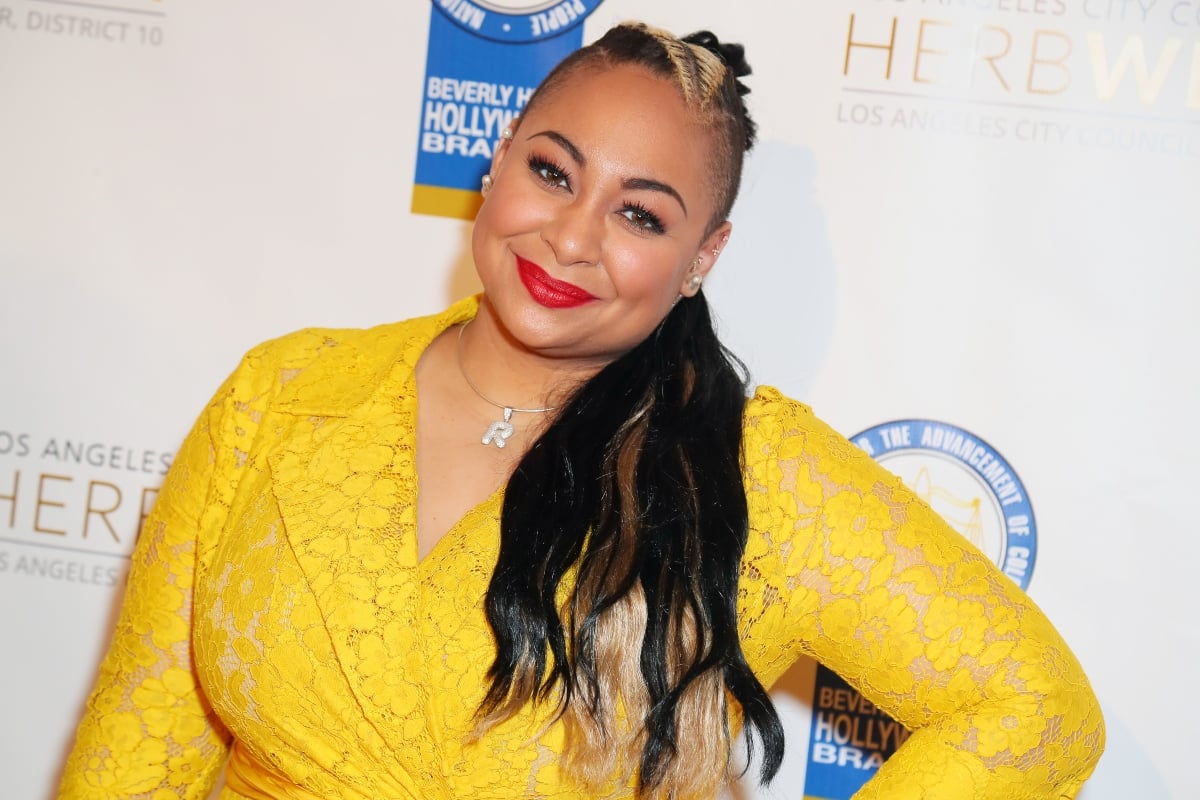 HGTV teams up with Raven-Symoné for new show
HGTV introduced a variety of new series and fresh faces for its 2021 lineup in the areas of real estate and design. And the network is already forging ahead with another batch of greenlit shows for the next round, including one starring Raven-Symoné.
According to press release from Discovery, HGTV's parent company, a one-hour pilot is on the way. Titled What Not to Design, the design series is based on What Not To Wear, the popular fashion makeover program that used to air on TLC.
Per the announcement, the show will feature Raven-Symoné "and her team of experts, designer Nina Ferrer and craftsman James Worsham, as they lead a style intervention to overhaul home design disasters. From homes with outdated, over-the-top decor to ones with out-of-control memorabilia collections, the houses – and the owners – are in for a major change."
As far as format, homeowners receive guidance in what to keep, trash, or sell, and any funds earned will be added to their renovation budgets. Then the rooms are stripped of flooring, wallpaper, and everything else.
"To call these homes eclectic would be kind," said Raven-Symoné in a statement. "We're going to give families a clean slate and show them how to style their new space and apply the 'to-do' and 'not-to-do' list to the rest of the house."
The pilot will be produced by BBC Studios, the company behind the original What Not to Wear. At the time of this writing, there is no projected release date for What Not to Design.
Raven-Symoné isn't the only former child star in the HGTV family
On March 3, HGTV premiered one of its latest additions, Farmhouse Fixer. The host is none other than Jonathan Knight, former member of the boy band New Kids on the Block. Knight has a background in home renovations and has worked on more than 200 properties.
His first project was a 300-year-old farmhouse in New Hampshire which had him add stabilization and updates to the home. Knight's first season consists of six episodes and will take him and his right-hand designer to houses around New England. So far, many fans are loving it.
"Restoring the American farmhouse is not just a hobby for me—it's my passion, my obsession and I've been doing it for more than 25 years," Knight said in a statement. "It's so easy to just go knock down an old house. It's way harder to renovate them so that families can enjoy them for years to come. That's the reason this work is so worth it."
Knight's show airs on HGTV on Wednesdays at 9 p.m. Fans of Raven-Symoné can currently watch her in episodes of Raven's Home which airs on the Disney Channel.