Raven Symoné Thinks a Cheetah Girls Reunion Could Go 'Sideways'
What started as a book about a group of young singers became a hugely successful movie franchise and music group known as The Cheetah Girls. Comprised of Raven Symoné, Adrienne Bailon, Kiely Williams, and Sabrina Bryan, the group released three widely popular films and a string of albums before disbanding in 2009.
Fans have been clamoring for the girls to get back together ever since they split. But it appears that there are some concerns regarding the prospect of a reunion. Raven Symoné, in particular, recently admitted that she's on the fence about getting back together, noting that she could see it going "sideways."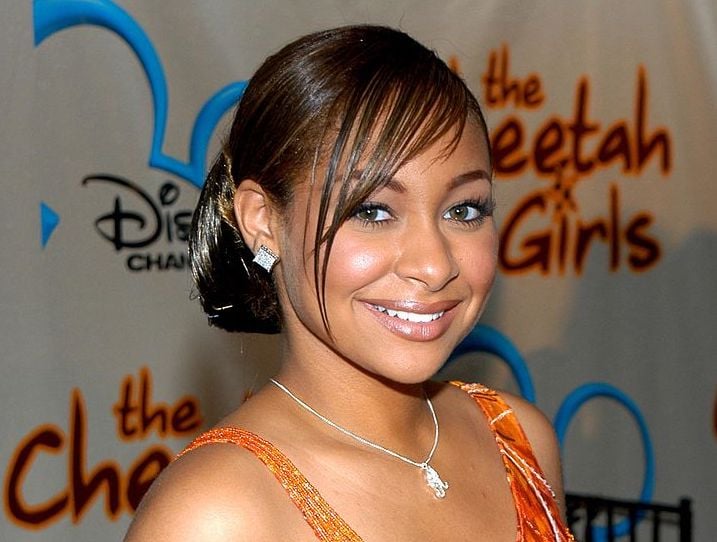 Raven Symoné's comments on a Cheetah Girls reunion
Raven Symoné opened up in an interview with Entertainment Tonight that was published on April 2. She suggested that she had not yet talked to the girls about a potential reboot or reunion, but she still seemed a bit worried about how that would pan out.
"I need to talk to the girls first because we need to curate an answer," the 34-year-old admitted. "This can go so sideways on so many levels." 
While she seemed on the fence about reuniting with all four of her former group members, the Disney alum said she's down to work with Bailon no matter what.
"Listen, I'm down with Adrienne [Bailon Houghton], whatever Adrienne's down to do, I'm down," she said. "I will work with Adrienne for the rest of my life. She's awesome sauce. I love everybody in their own ways."
Raven Symoné also talked about the recent Internet drama involving Kiely Williams and Adrienne Bailon
In case you missed it, Williams went on Instagram Live on March 29 and blasted Bailon for being a fake friend. The comments came when she was asked whether she would ever appear on Bailon's hit daytime talk show, The Real.
"I don't think Adrienne wants to have live TV with me," she admitted. "She's going to say, 'Yes, Kiely, I did pretend to be your best friend, and now I'm not.' It's like…you were either lying then or you're lying now. You either were my best friend and now you're not claiming me, or you were pretending to be my best friend and now you're telling the truth. So that's why I don't think that's going to happen."
Seemingly addressing the drama, Raven Symoné told Entertainment Tonight: "It's just, real girl groups have their moments, imagine a fake one."
Despite all that has happened and her apparent reservations, she wouldn't take the possibility of a reunion totally off the table.
"The message of the Cheetah Girl movement is the most beautiful thing I think I've ever been a part of and the stories that can come out and have come out have shaped and molded many generations, which is awesome sauce!" she added. "And yes, how I would love to be a part of that brand again. But it needs to be genuine. We all have to be there."
Where is the fourth member, Sabrina Bryan?
Meanwhile, Bryan has been keeping a low profile with her family. She married salesman Jordan Lundberg in 2018 and the pair is expecting a baby later in 2020.
It's unclear if she talks to Raven Symoné and Bailon, but she is still BFFs with Williams. Bryan even told Entertainment Tonight in March that Williams was the first to learn of her pregnancy and that she's been really supportive along the way.
With any luck, maybe all of them can forge a similar bond one of these days and give us the reunion that fans so desperately want.
Read more: Former Destiny's Child Member Farrah Franklin Suggests Mathew Knowles Was Inappropriate With Her While In Group