Raven Symoné Urges Kiely Williams to Make Amends With Adrienne Bailon Amid Instagram Live Drama: "Get It out Like Grown Women"
Raven Symoné doesn't believe in hanging onto the past and wants to see her former Cheetah Girls co-stars finally put their beef with each other to rest — just like she has.
Raven Symoné doesn't believe in holding grudges and wants to see her former Cheetah Girls co-stars finally put their beef with each other to rest — just like she has.
Following the recent drama between Kiely Williams and Adrienne Bailon Houghton, Symoné hopped on a call with Kiely where she opened up about childhood drama and moving on from past issues, something she urging her former co-stars to do subsequent to their falling out.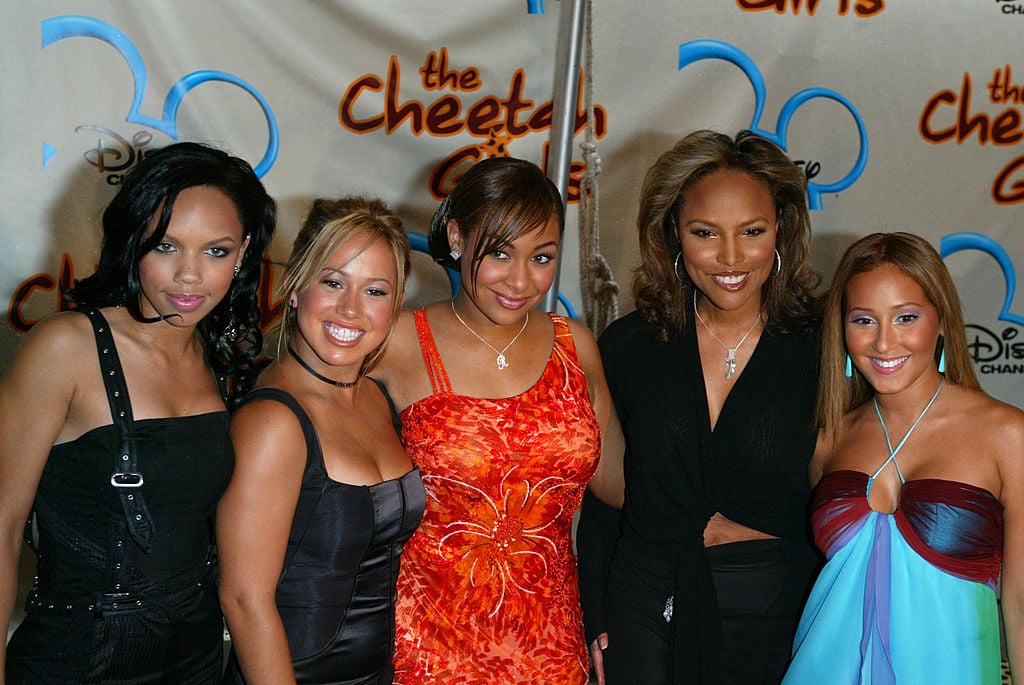 Symoné and Williams set aside their differences
Symoné and Williams are healing wombs together, one step at a time!
Following years of pent up emotions that have been left unsaid, the former Cheetah Girls co-stars finally aired out their childhood drama while on Instagram Live.
Before diving into the past issues she had with her castmates, the That's So Raven star took time to thank Williams for allowing her to talk through the drama that would, in turn, positively fill a void.
"Because of you, I get to talk to you and heal a wound from that time period when we were younger that I probably wouldn't get to do if I didn't understand that, you know what, you like to shake s**t up," Symoné told Williams. 
"Yeah, I'm a fire starter, for sure. It's an acquired taste," Williams admitted.
Williams kicked off their discussion of past drama by first asking Symoné why she didn't participate in The Cheetah Girls: One World film.
"The cliquish way that there was during that movie made me feel excluded from my original team," the Bold Type actress explained. "Not that it was strong to begin with, but I felt excluded… we have other things that just led up to that moment that just were weird, personal outside of business." 
Williams admitted that she "didn't know" Symoné felt that way and apologized to the singer, noting, "I would never try to hurt you on purpose."
Symoné accepted her former co-star's apology saying, "Well, I appreciate that, sweetheart, and I release any pain toward you that I have, and I cancel, clear and delete it."
Symoné tried to persuade Williams to make amends with Bailon
After making amends with each other, Symoné told Williams that the next person on the list to hash out the drama with is fellow Cheetah Girl, Adrienne Bailon.
As many might already know, Williams recently called out Bailon for being a fake friend during a candid Instagram Live video after a fan asked if she was open to appearing on The Real to put her beef with the 36-year-old talk show host to rest.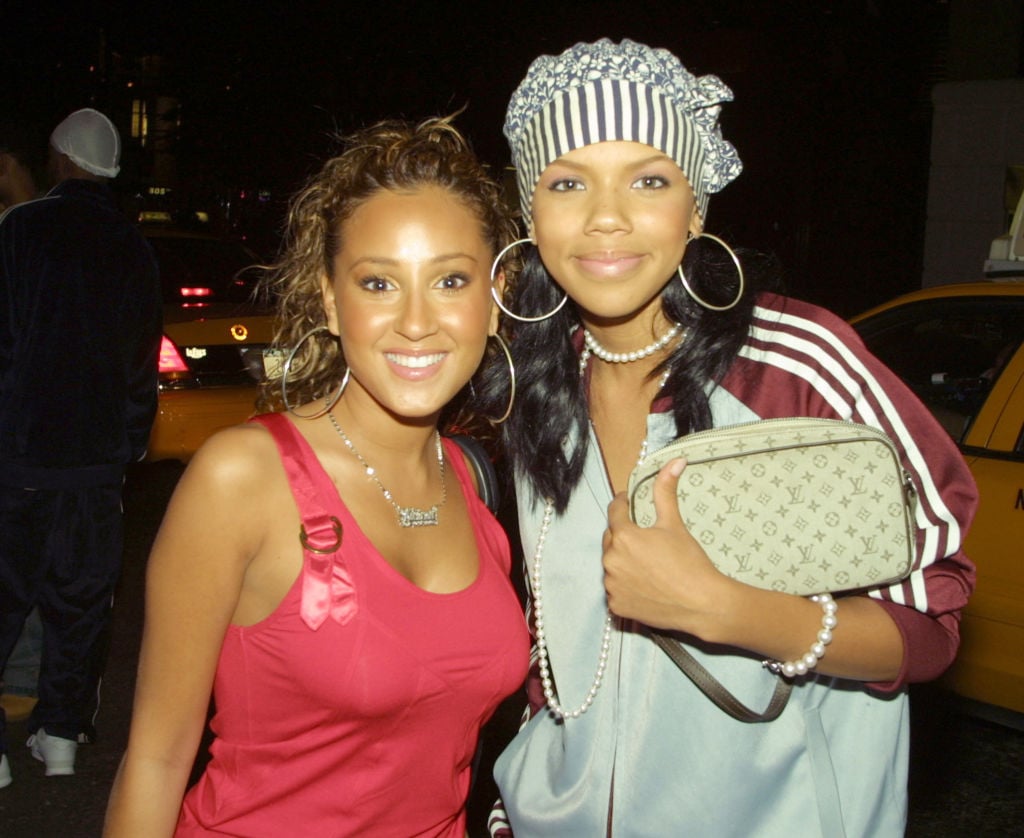 "I don't see a reason why I would need to go on The Real because I'm not promoting anything, right? So there's no reason to do that for me," Williams said. "Also, I'mma be honest with you: I don't think Adrienne wants to, like, have live TV with me. 'Cause, I mean, she's gonna have to say, 'Yes, Kiely, I did pretend to be your best friend. Now, I am not.'"
Though Williams doesn't have any interest in making peace with Bailon, Symoné thinks that the fellow 3LW members need to talk things through.
"You've gotta talk to Adrienne, dude," Symoné insisted, but Williams quickly shot back with, "Why do I have to talk to Adrienne, tell me why?"
"Because you're the firecracker!" the child star noted.
Williams then explained why she doesn't see a point in getting back on good terms with Bailon-Houghton, who — according to the mom of one — wasn't a good friend.
"No, she didn't come to my dad's funeral or call me when he died. I'm sorry, I'm not trying to be messy. I'm being for real with you, no. I'm sorry, I love you. I swear to God, nope. Come on. You can say what you want about me and how you felt about me, but you can't ever say that I didn't ride for Adrienne. You can't say that. I didn't do anything!"
Symoné believes in the forgive and forget mantra
While she agrees that Bailon not being there for Williams during a difficult time in her life was horrible, Symoné doesn't think that something like that should stop the former castmates from talking things through.
"My best friend didn't invite me to her wedding…but I still talk to her because the history that we have for one another is so thick, she knows a part of you that nobody else knows," the actress told Williams. "But y'all prideful a**es need to calm down, take a pill for a second and say, 'I'm pissed at you, but let's talk about it.' Just like I said with you. 'I'm pissed about it, but let's get it out like grown women.'"
Though Williams juggled with the idea of making amends, she didn't fully commit to talking through her issues with Bailon.
While we might not see the former 3LW members extend olive branches to each other anytime soon, we hope that Williams heeds Symoné's advice of forgiveness and gets back on good terms with Bailon.