Ray J vs. Brandy: Who Is Worth More in 2020?
Brandy Norwood and her younger brother, Ray J are a close-knit set of siblings. The two are often seen out together, whether there's something to promote or not. Even with busy lives of their own, they've managed to remain as close as ever. While Brandy maintained a career as a recording artist and actress, Ray J followed in his sister's footsteps to make a name for himself despite controversy. Which sibling is worth more in 2020?
Brandy and Ray J have led controversial personal lives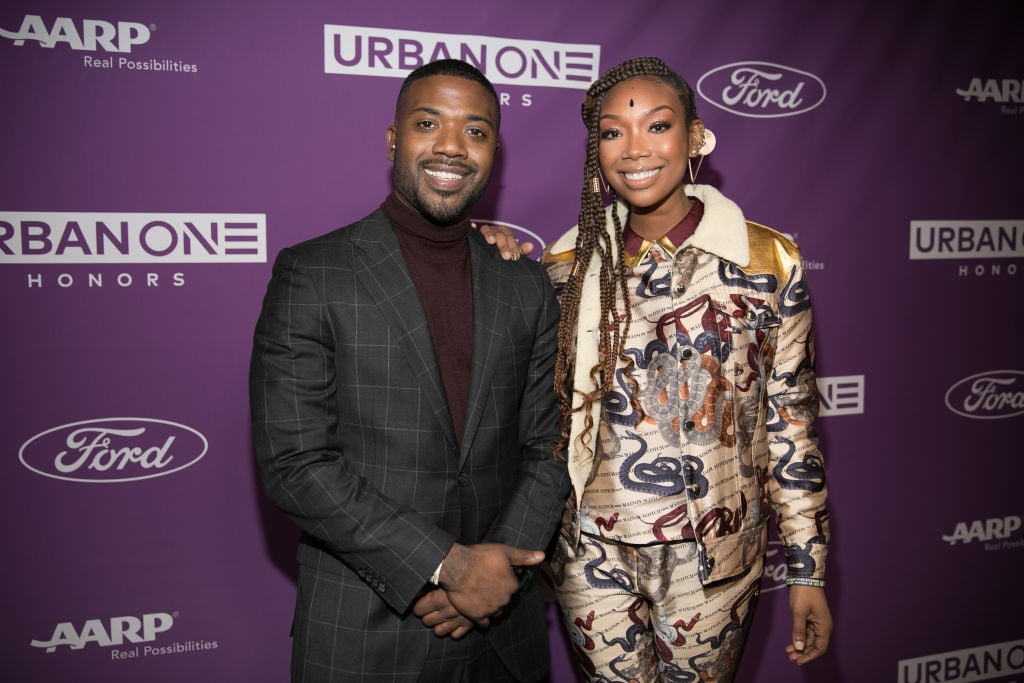 It's no secret that Brandy Norwood and William Raymond Norwood — aka "Ray J" — come from a musical family. The Mississippi-born natives (raised in California), have a former gospel-singing, choir-director father. Their mother quit her job to become Brandy and Ray J's manager.
The stardom doesn't stop there. Rapper Snoop Dogg is a first cousin to the celebrity duo. Both have acted, performed, and worked their way through to become two of the top names in show business.
While the limelight has helped each of their careers flourish, their personal lives are a little more complicated. In 2004, Brandy admitted to lying about a 2002 marriage to Robert Smith.
Her reasons, she revealed in an episode of Oprah's Where Are They Now, stems from her devout religion. Her belief is that having a baby out of wedlock is a sin and stating the truth of her 6-month pregnancy with daughter, Sy'Rai, would ruin any credible image she worked to build.
Ray J may have begun his career acting in shows like The Sinbad Show and singing R&B, but it wasn't until a sex tape with a former girlfriend, Kim Kardashian West, leaked that he became instantly recognizable.
Kardashian West sued Vidi Entertainment for ownership but dropped the suit in 2007 and settled for $5 million. By this point, everyone knew Ray J.
What is Brandy Norwood's net worth?
Brandy has been in the music industry since singing gospel in church as a young girl. Her first self-titled album, Brandy, released in 1994. It's the same time she was recruited to star on the short-lived sitcom, Thea. That eventually led to Brandy's starring role on the show, Moesha.
As the mother of Sy'Rai and previous engagements to music executive Ryan Press (2012 – 2014), and Los Angeles Clippers guard, Quentin Richardson (2004 – 2005), Brandy continues churning out music and acting in new projects such as the now-canceled series, Star.
The singer and actress has an estimated net worth of $14 million to $15 million, according to multiple sources. She earns her money through a variety of sources such as contributing vocals to soundtracks and acting in multiple projects.
What is Ray J's net worth?
As a star on Love and Hip Hop: Hollywood, Ray J's time in the spotlight is constant. He and his wife, Princess Love, have had their fair share of publicized drama unfolding in real-time.
The sometimes strained relationship between Brandy and Princess Love puts Ray J in a difficult position. The birth of Ray J and Princess Love's daughter, Melody, helped heal some of those wounds.
"The baby has brought us back together," Princess previously told Essence. "I think the reason me and [Ray J's mom] clashed is because she says I'm a lot like her. So when two strong personalities disagree on something they clash."
Ray J later said the conflict was a good thing and now that the couple also welcomed a son, it's more important than ever they settle their arguments.
"A lot of times when you clash, sometimes it helps the relationship because then you grow closer after that. Everybody wasn't on the same page, which helped people kind of get stuff out."
Ray J's estimated net worth is around $8 million to $14 million, depending on the source. He makes his money from starring on the reality TV series, as well as producing and receiving royalties from his own line of Marijuana called William Ray LA, in which he receives a reported payment of $1 million per year.