Ray Romano Describes Himself Hilariously With Three Words
There probably isn't any more self-deprecating person in showbiz than Ray Romano, even if some have found that to be a little much sometimes. He's not alone in a few others being just as self-effacing, though Romano isn't afraid to poke fun at himself whenever arriving as a guest on talk shows.
He's been fairly transparent about how he views himself, but he revealed even more in a hilarious way when appearing recently on Ellen DeGeneres' talk show.
Participating in her "Burning Questions" bit, Romano uttered three words that best described his personality. Two of them maybe weren't surprising, yet the final word brought hearty laughs and a raised eyebrow.
As always, at least the third word was more than a little honest, if maybe a touch of TMI.
Did Ray Romano reveal anything new about himself during Burning Questions?
Whenever Romano visits talk shows, he frequently tells embarrassing stories about himself, usually involving his family. He's not afraid to paint himself as a sometimes befuddled dad who has to deal with hilarious situations from his kids and wife.
Sometimes this means overly frank family jokes that were all a part of his act on the classic CBS sitcom Everybody Loves Raymond. His believable qualities and seeming openness to talking about anything related to himself continue to make him a comedy favorite.
At the same time, he does this in a very understated way, sometimes making his comedy specials feel like they aren't really true streaming events. Since he's friends with Ellen DeGeneres, he's appeared on her talk show a number of times.
He's also participated in her "Burning Questions" segment previously with his most recent one revealing a little more about himself. Not only did he reveal who his first TV crush was — Wilma from The Flintstones of all characters — he didn't hum and haw over three words describing who he is.
What were those three words he uttered?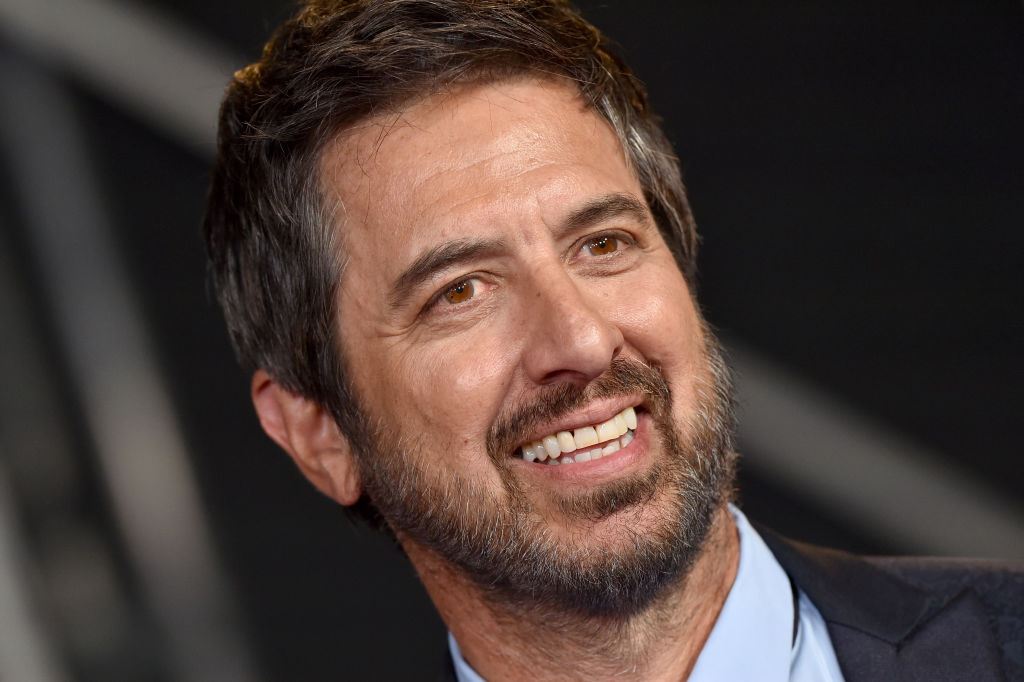 Sometimes celebrities who participate in DeGeneres' "Burning Questions" have to think harder when uttering three words best describing who they are. Romano more or less blurted his first two words with nary a thought. Only the third word made him take pause for a few seconds.
There was no surprise he picked the word "neurotic" as the first word. Just about anyone would have said that at first breath if having to pick a word to describe Romano on their own.
His second word was "married" as an overly obvious pick. Nevertheless, it proves most of his life revolves around family, including as part of his act.
Anyone who's seen Romano's standup sets in recent years will know he still tells stories about him and his wife, sometimes with brutal candor. That last word he chose on Ellen's show, however, will kind of make your jaw drop.
Is Ray Romano really…gassy?
Yes, Romano said he was "gassy" as his third word, which could only prompt DeGeneres to reply saying the segment wouldn't last much longer. At least the response brought a huge guffaw from the audience.
Others who might be at Romano's age perhaps found it relatable, if also continual proof of his self-deprecation. Knowing he has a tendency to cut a few farts at the worst possible times might be hilarious from the outset. From a human perspective, it's likely more than a little true.
In a time when talking about flatulence is still funny, it's becoming an all-too-honest topic of late where everyone can accept it's an embarrassing part of life. Just as long as Romano doesn't get to a point where he feels honest enough to let things fly while on TV…something the late Peter Boyle reportedly did on the Everybody Loves Raymond set.