Ray Romano Originally Wanted 'Everybody Loves Raymond' To Be Like This Sitcom
The sitcom Everybody Loves Raymond based most of their storylines on the real lives of star Ray Romano and show creator Phil Rosenthal. Focusing on the Barone family of Ray, wife Debra (Patricia Heaton), Ray's brother, Robert (Brad Garrett) and Ray's parents, Marie and Frank (Doris Roberts and Peter Boyle), each episode featured the dynamics of the dysfunctional yet close-knit relatives.
Romano had a different premise in mind when creating the comedy with Rosenthal that followed the same template of this popular show.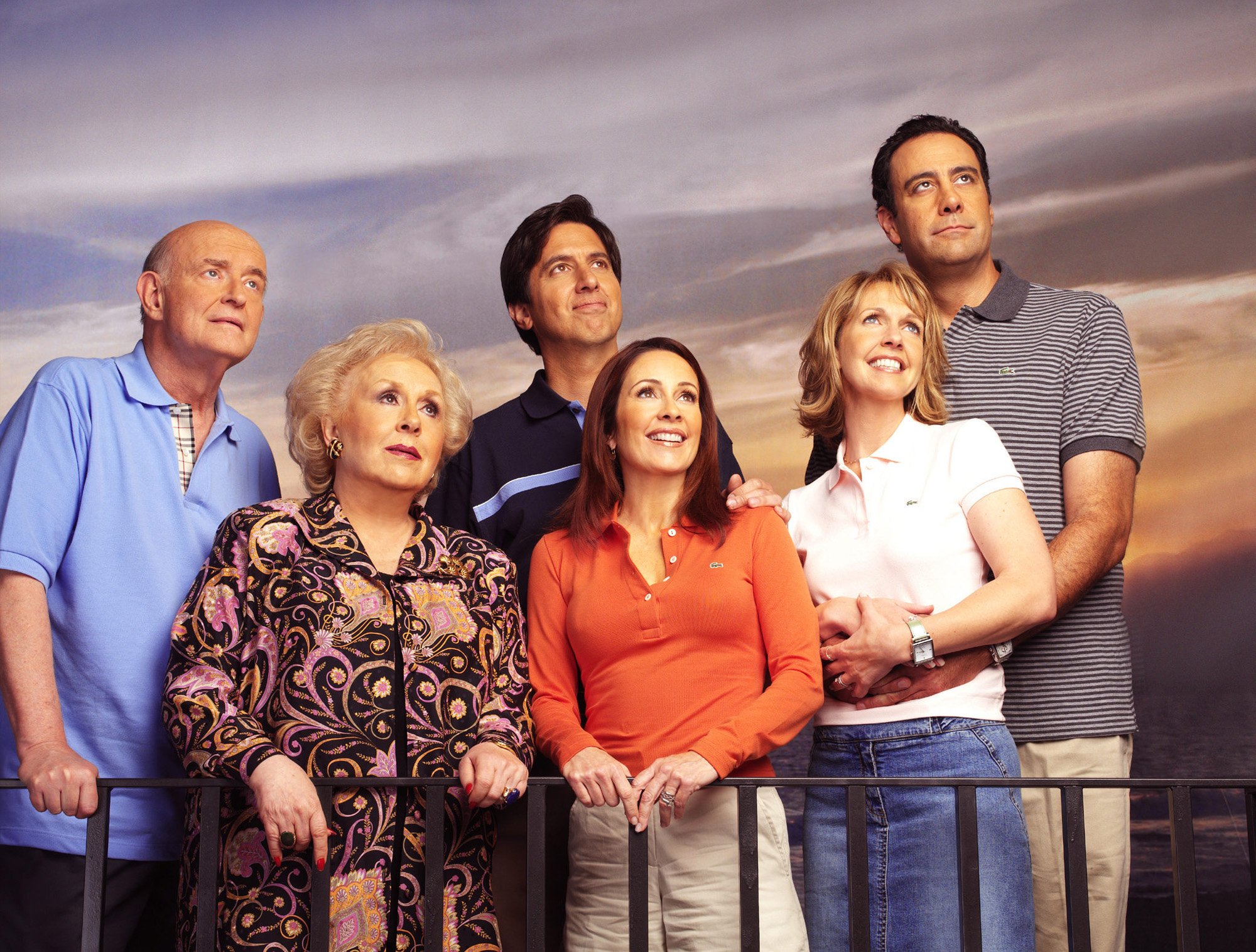 Ray Romano got his start in standup
Though he ended up winning an Emmy for his role as Ray Barone, Romano had no acting experience when he started the sitcom. The Parenthood star began his career performing standup comedy for over a decade.
"I had been doing standup for 11 years," Romano told NPR in 2019. "I did Johnny Carson in 1991, I did Leno a couple times, I did every stand-up show they had. Evening At The Improv, the MTV – all those shows – I had my own HBO half-hour, and I loved doing it."
A 1995 appearance on Late Night with David Letterman changed everything for Romano when he got a call from the show's executive producer.
"[Rob Burnett] said, 'Listen, Dave liked what he saw. … I just want to tell you that we're interested,'" Romano revealed of the conversation which led to Everybody Loves Raymond. "'Before you sign anything else with anybody else, we're interested.' And then, right away – I told them right there … 'If you're interested, I'm interested.' Sure enough, we signed a deal. And here I am."
Phil Rosenthal didn't want to copy 'Seinfeld'
In his book You're Lucky You're Funny: How Life Becomes a Sitcom, Rosenthal revealed that Romano wasn't thrilled with the premise of Everybody Loves Raymond when it was first pitched.
"Ray had never acted before," Rosenthal wrote. "He had to be comfortable, as comfortable as he could be while being on television. So surround him with his own life. Ray actually wasn't so sure. Nobody really thinks his own stupid life is worth watching."
Apparently, Romano preferred the format of some funny friends hanging out over a meal just shooting the breeze, but NBC had already cornered the market on that idea.
"He wanted to do more of a Seinfeld type show … he and his friends sitting in the diner, talking and making jokes," Rosenthal explained. "But in 1995, there was a lot of that kind of thing already on the air. Larry David and his writers and cast on Seinfeld did what they did brilliantly. I always thought that the only thing wrong with Seinfeld was all the shows that were trying to imitate it."
'Everybody Loves Raymond' found its niche
Trying to develop the sitcom's foundation, Rosenthal and Romano organically came up with the Barone family through both of their own personal backgrounds.
"I asked him about his wife and he told me about his crazy Italian family," Rosenthal told Fatherly in July 2019. "For every crazy story he had, I had a story about my crazy Jewish family! And so, those characters were created out of his real family. But, what I didn't know about the personalities of Ray's real family I filled in myself; with parts of my family, my wife and so on."
Their strategy worked, making Everybody Loves Raymond a solid ratings hit on CBS from 1996 to 2005. Rosenthal relished how fans connected to the characters.
"The biggest compliment we'd get on Everybody Loves Raymond was people saying 'you were listening outside my house last night,'" Rosenthal shared. "I don't know these people. I don't know their life. But it turns out, the more specific something is the more universal it becomes. We get letters from Sri Lanka: 'that's my mother!' I don't know those people! I was writing my mother!"