Ray Romano Says His Wife Was Not 'Too Happy' About His Nude Scene in HBO's 'Vinyl'
Everybody Loves Raymond star Ray Romano has been quite busy since the iconic sitcom wrapped in 2005. Taking a dramatic turn in his career with roles in Men of a Certain Age, Parenthood, and Martin Scorsese's The Irishman, the standup comedian has more than proven his street cred as an actor.
Romano's first collaboration with Scorsese was on the short-lived HBO series Vinyl in 2016. Playing a shady record exec in the 70s, Romano was required to take on some acting moves that were a first for the star. The new content territory didn't sit well with his wife.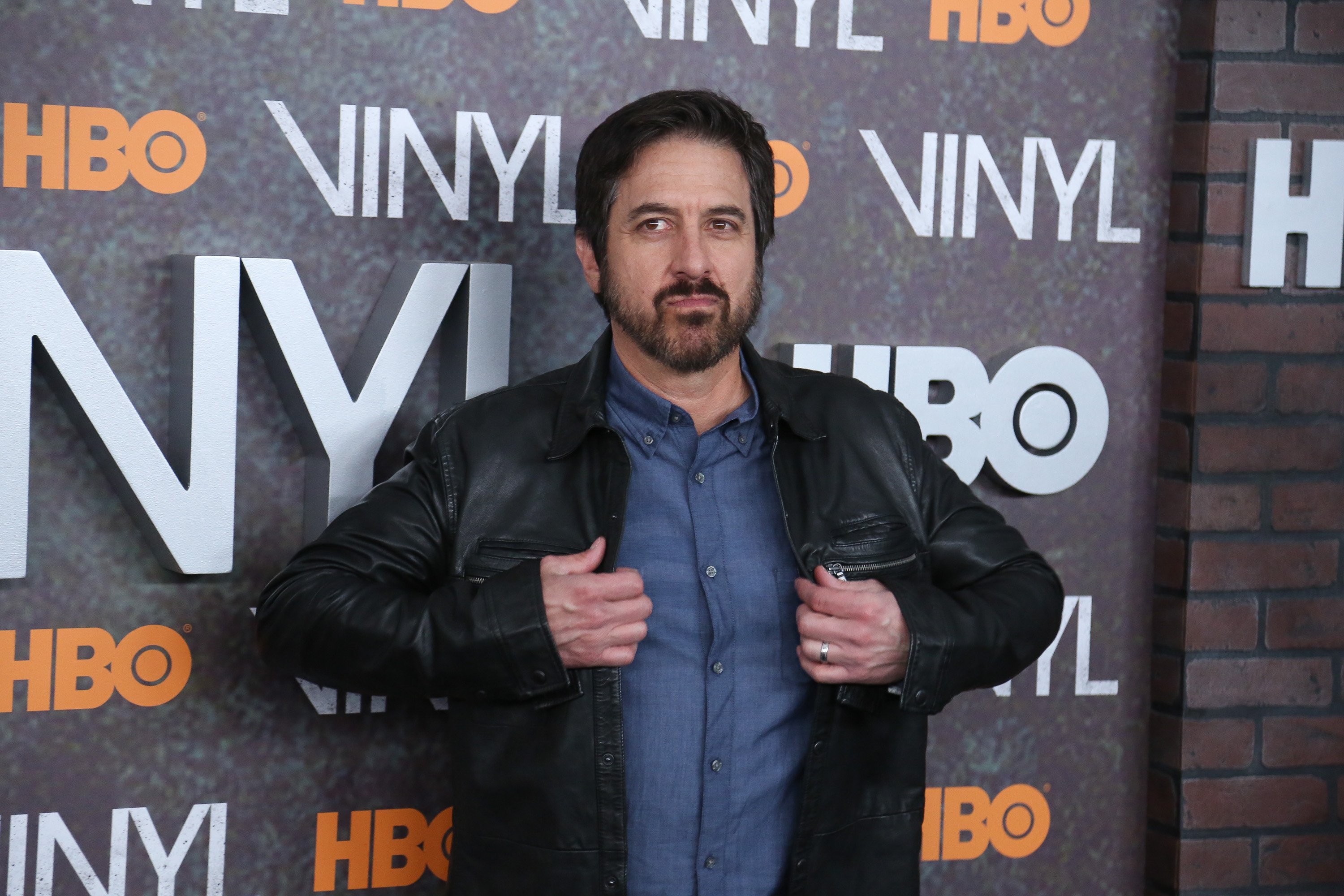 Martin Scorsese never heard of Ray Romano
During his stint on Parenthood, Romano's agent sent him the script for Vinyl. The former sitcom star sent an audition tape to Scorsese, who was the executive producer of the HBO series. During the process, Romano was told that the legendary director had no idea who Romano was and had never seen Everybody Loves Raymond.
"I go, 'Oh, so you mean [Scorsese] never watched the show or he's never seen me? I get that," Romano recalled, according to IndieWire. "And my agent says, 'Let me check,' and he checks with [Scorsese's casting partner] Ellen Lewis and goes 'Has Marty never seen the show?' And she goes 'No, never heard of him, ever.'"
Though Romano realized he may not qualify as the top celebrity in Hollywood, he was surprised his name rang absolutely no bell for Scorsese. On the bright side, Romano didn't have to worry being stereotyped.
"I'm not so pompous to think everybody has heard of me, but if you're in the business maybe?" Romano reflected. "But he's Martin Scorsese, film genius. He doesn't watch sitcoms. Truth was, he had never seen me ever, and it ended up being a blessing. Because once you see me as that character, it's hard to see me as something else sometimes."
Ray Barone lives on
Co-starring with Bobby Cannavale, Romano's role on Vinyl was a strong departure from his previous comedic character.
"It's a bit of a tragic figure, but I kind of identify with this guy trying to just succeed," he said regarding the role of Zak Yankovich, COO of the fictitious American Century Records. "He just wants to succeed. Not at any cost, but he just wants to validate himself. I identify with that."
Despite taking on a host of other characters since his CBS sitcom, Romano revealed he still gets recognized as Ray Barone.
"I did Men of a Certain Age, I did Parenthood, I did a couple movies," he said. "You can throw all that out. Ninety-nine percent of the public remembers me from Everybody Loves Raymond. Just that goofy guy."
Ray Romano describes his new venture in acting
In a hilarious recap with Jimmy Fallon, Romano talked about filming his first sex scene for cable which included not one but two other partners. The actor also had to be naked except for an aptly-placed sock. "This isn't a plug, folks, it's a warning," Romano told the audience.
The Vinyl star commented further on the scene at the show's premiere after-party in 2016.
"It was a week of stress, because I not only had to be naked, I had to be drunk in that episode," the actor recalled, according to Vulture. "Being naked is horrible. But drunk is more stressful. My joke is the director's not gonna yell, 'Too big!' during the naked scene. [Laughs.]."
Romano noted that his wife Anna wouldn't be counting the revealing scene of his as one of her favorites.
"There's an episode where things get down and dirty," he told IndieWire before the scene aired. "And I don't think my wife was too happy about it."
Romano added a caution to fans of his former sitcom, saying, "Let's put it this way, Episode 7 — if you know me from Everybody Loves Raymond, don't watch that episode."
Vinyl was cancelled after one season.