From 'Raya and the Last Dragon' to 'Luca' — Here's What Movies to Watch on Disney+ in June 2021
From Marvel's Loki to new episodes of Big Shot, there are plenty of original shows coming to Disney+ during June 2021. 
This month also includes movies coming to the streaming platform's library for the first time, like a documentary about Wolfgang Puck and a Disney and Pixar animated film about two magical friends. 
Here are some of the movies coming to Disney+ during June 2021.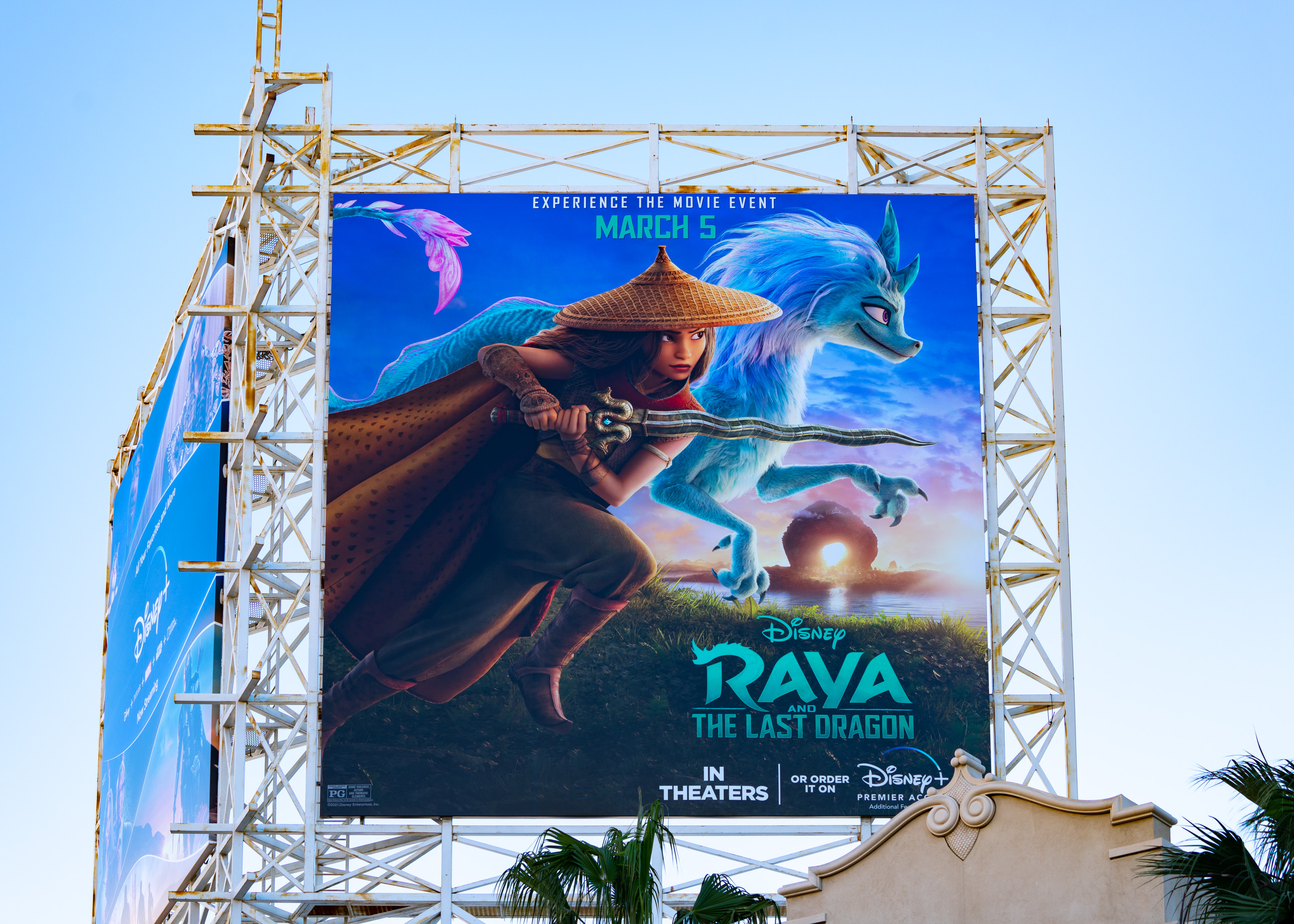 'Raya and the Last Dragon'
Technically, this animated film was already available for streaming for Disney+ subscribers with an additional fee. Starting on June 4, however, this movie will be available to all subscribers, even without "Premier Access."
This film tells the story of Disney's next princess, a warrior who teams up with a dragon to protect her land from the sinister monsters known as the Druun. Disney's Raya and the Last Dragon features Kelly Marie Tran as the title character and Awkwafina as the loveable dragon named Sisu. 
'Ice Age: Dawn of the Dinosaurs'
Ice Age productions, including Ice Age: The Great Egg-Scapade and Ice Age: Collision Course, are currently available to Disney+ subscribers. On June 4, Ice Age: Dawn of the Dinosaurs joins the streaming library, telling the story of Sid, Manny, and Diego on a dinosaur-themed adventure.
'X-Men Origins: Wolverine'
Some X-Men movies featuring Hugh Jackman as Wolverine are already available on Disney's platform. However, on June 4, the film that tells the story of this mutant will join the streaming library. That's X-Men Origins: Wolverine, which was initially released in 2009.
'Wolfgang'
This documentary tells the story of one legendary chef with a vision and a passion for food. Wolfgang tells the story of Wolfgang Puck and how he went from chef to celebrity to inspiration for so many food lovers. This original debuts on Disney+ on June 25.
'Luca' 
This character is ready for an exciting summer with his newfound friend. The problem is that he has to keep one giant secret hidden from residents in the Italian Riviera — he's a sea monster. Luca will be available to all Disney+ subscribers, starting on June 18.
As a Disney-Pixar original, this movie is created by the same studio that brought fans Coco, Onward, and other classic animated films.
Additionally, June 2021 brings new episodes of Disney+ original shows, including High School Musical: The Musical: The Series, Star Wars: The Bad Batch, and Big Shot. The Marvel series, Loki, debuts during June 2021, releasing new episodes weekly. 
There are also entire seasons of Disney Channel originals, including Bunk'd season 4, Just Roll With It season 2, and Amphibia season 2. Some Disney+ originals, including The Falcon and the Winter Soldier and Star Wars' The Mandalorian, are already available for streaming.
To learn more about Disney's streaming platform and to subscribe, visit their website.