Which Re-Recorded Taylor Swift Album Will Be Released After 'Fearless'?
Musician Taylor Swift spent nearly all of 2020 writing and recording two new albums, Folklore and Evermore. But toward the end of the year, she began re-recording her old music, a project she's had planned for a long time. After Fearless, which of Swift's albums will she release next?
Taylor Swift is re-recording her old albums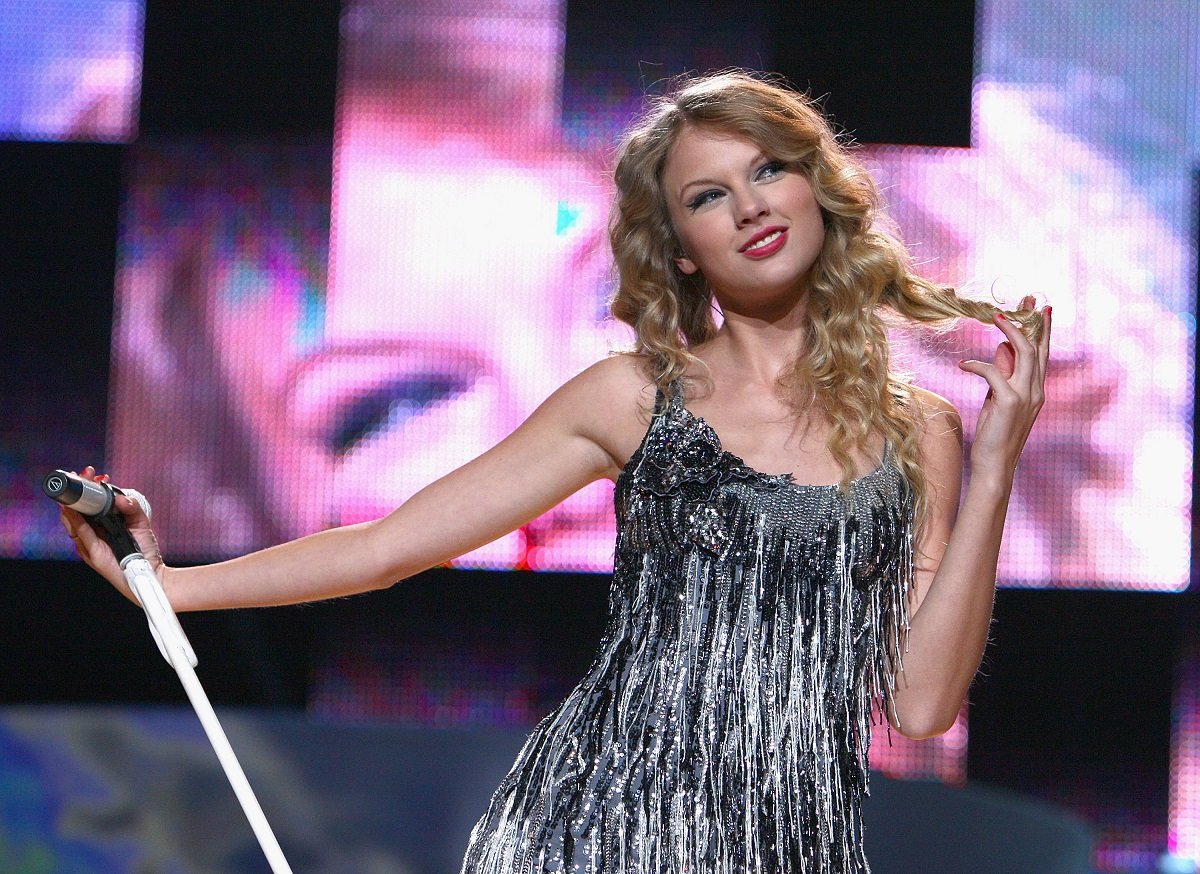 Swift released her first six albums — Taylor Swift, Fearless, Speak Now, Red, 1989, and Reputation — through her contract with Big Machine Records. After Reputation, the artist left the label and signed with Republic Records, through which she's released Lover, Folklore, and Evermore.
Under her new contract, Swift owns the rights to all of her music. However, this isn't the case with her Big Machine Records albums. Though she tried to buy them from Scooter Braun, the manager blocked her at every turn. So Swift shared her plan to re-record her previous albums as soon as she was able.
'Fearless (Taylor's Version)' is the first to be released
Swift began re-recording in November 2020. In December, a snippet of the re-recorded "Love Story," the lead single off her 2008 album Fearless, was featured in a Match.com ad written by her good friend, Ryan Reynolds. So it was only a matter of time before she dropped the full song ahead of the new album.
"I'm thrilled to tell you that my new version of Fearless (Taylor's Version) is done and will be with you soon," Swift shared on social media in February 2021. Not only will all of the original and platinum edition tracks be on the album, but "it has 26 songs including 6 never before released songs from the vault."
A fan theory indicates 'Red' could be next
Some of Swift's fans were surprised when she decided to jump to her re-recording her second album, skipping over her first. However, others weren't. After all, Fearless was the first of Swift's albums to win her a Grammy and put her on the map as an unparalleled singer-songwriter in the industry.
Additionally, Swift may have told fans via one of her trademark Easter eggs that Fearless was up first. When she performed a medley at the American Music Awards, she went from a new song to "Love Story" — her first re-released single. If she stays on this course, Swift's next re-recorded album would be 2012's Red.
Taylor Swift album release order (according to Twitter)
But other theories regarding Swift's album release order exist. In fact, one Twitter account positing to have inside information may have revealed the actual rollout plan via their location in their bio. Swifties discovered this in February 2021, and many now believe this is the plan for Swift's albums.
The account, which calls itself "the all knower," is private. But numerous Swift fans shared the location, which reads "23415~6." This can be interpreted as Fearless, Speak Now, Red, Taylor Swift, 1989, and then either an extended time off or an all-new Swift album, followed by Reputation last.