'Reacher': Alan Ritchson Binged on Popeyes for His Beefy TV Character
'Reacher' actor Alan Ritchson explains he usually keeps a 200-pound bodyweight when casting for roles. For the Lee Child's series, he ordered Popeyes for the crew and kept a few for himself to reach his goal weight.
Alan Ritchson embodies a new type of Jack Reacher from Lee Child's acclaimed book series. The actor takes up the mantle as the action character in the Amazon Prime Video series Reacher. By mere genetics, Ritchson has been known for his tall stature and muscular physique. For Reacher, Ritchson had to add more pounds to his already existing weight, and to do so, he got clever with some fast food.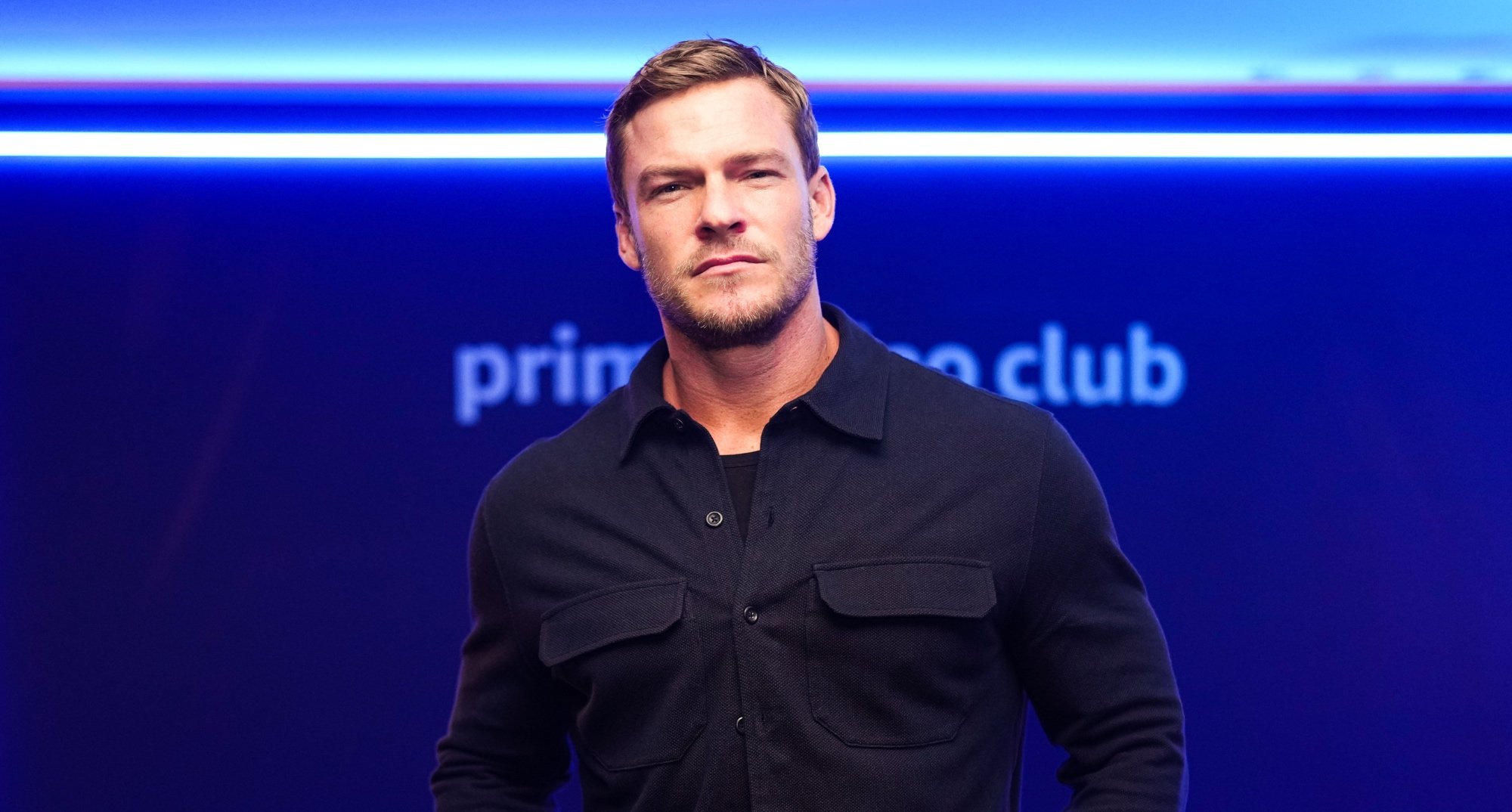 Alan Ritchson says his version of the book character is more accurate in 'Reacher'
It is no surprise that fans look to the original source material to judge on-screen adaptations. When it came for Tom Cruise to embody Jack Reacher in the movie franchise, many fans felt his physique was inaccurate. According to The Ringer, the book describes, "Reacher stands at 6 feet, 5 inches tall and weighs around 250 pounds."
Child's also describes his character as "extremely tall, extremely broad, long-armed, and long-legged." While Cruise carried an entire franchise, Ritchson agrees his TV version is more accurate. In an interview with Inside of You podcast, the actor admitted, "there are a lot of people who comment that he's not exactly the size that Reacher should be, and that's a large character in this."
Rishon embodies the character in more ways than one. For Ritchson to get the character right on top of his already big physique, he had to put on more weight. He achieved it by finding a few loopholes.
The 'Reacher' actor cheated on his calorie intake
Ritchson visited the set of The Kelly Clarkson Show and talked about family life and Reacher. He admitted he usually weighs 205 pounds on average. For the Amazon Prime series, he gained 30 pounds which he admits was not easy. He had an assistant who fed him food like a conveyer belt.
To gain a good amount of muscle, Ritchson has to eat consistently and be somewhat healthy. The actor found a clever loophole to get the type of calories he was craving.
"I would order the crew Popeye's chicken sandwiches (and) cookies, just so I could get the kind of calories I wanted. It looks like a goodwill gesture. 'Leave a dozen of those in my trailer, please!'" said Ritchson.
The actor's muscular body and washboard abs have enthralled many fans but the actor admitted on social media he is no expert when it comes to dieting or training. He learned along the way what works best for his body, but advises his fans that hard work and dedication pay off in the long run.
Alan Ritchson has played the broad and big character before
On The Kelly Clarkson Show, Ritchson explains he keeps to a lower body weight to be able to play different roles. In his career, the actor's physique made him well known when portraying certain characters. Richson became well known for his role as a football player in Blue Mountain State.
In 2017, he played the role of Arthur Bailey in the Syfy series Blood Drive. Ritchson also showed off his abs and muscular build. Before Reacher, the actor became more well known for his recurring role as Hank Hall or Hawk in Titans. As a superhero, Ritchson kept his chiseled build but stayed slightly more lean than his Reacher character.