'Reacher' Season 2: Alan Ritchson Confirms Storyline and What Book Will Be Adapted
Alan Ritchson took over the role of Jack Reacher from the acclaimed Tom Cruise franchise in the Amazon Prime Video series Reacher. The actor was convincing in the role from the start, and Amazon Prime Video confirmed a second season renewal days after the first season premiere. Based on Lee Child's book series, Ritchson confirms which book will be adapted for Reacher Season 2.
[Warning: This article contains mild spoilers for Reacher and the book series.]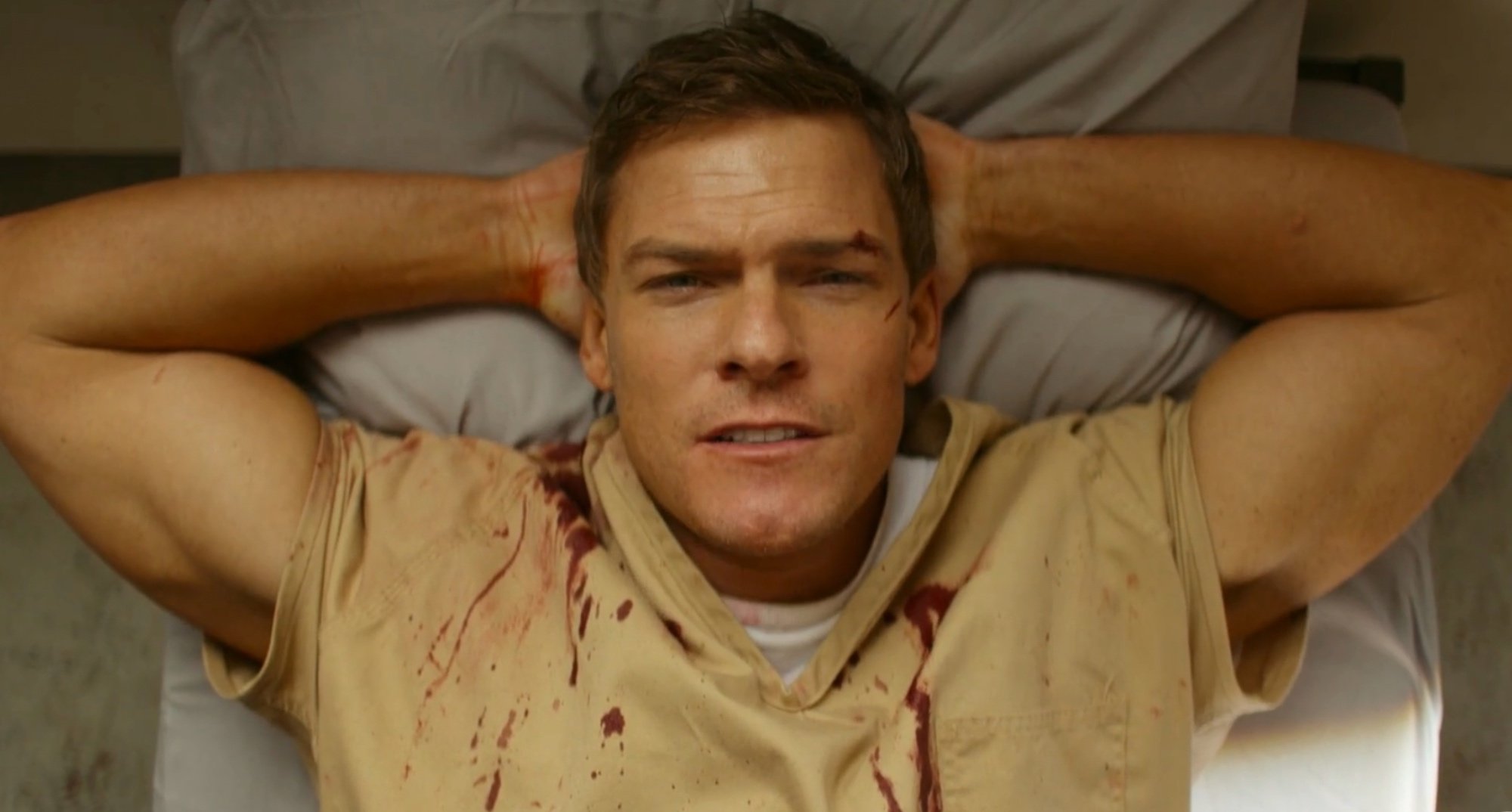 Jack Reacher solves a mystery in Margraves and set off to a new location at the end o f 'Reacher'
The six-foot-two Blue Mountain State actor was made to play the role of Jack Reacher for the series. Many fans felt he embodied the mannerisms and overall stature described in Child's books. In Reacher, the decorated former major in the U.S. Army military police Jack Reacher is a nomad and drifter.
He arrives in Margrave, Georgia, for reasons unknown. But the muscular and mysterious newcomer quickly makes the people of the small town nervous. After being wrongfully accused of murder, he gains some trust from Oscar Finlay (Malcolm Goodwin) and Roscoe Conklin (Willa Fitzgerald). Fans learn Reacher is in the small town for a reason.
He is looking for his brother, and clues lead him to Margrave. But Reacher finds himself in trouble when he finds his brother dead, and the town has a deeply rooted conspiracy and secret. By the finale of Reacher, he finds justice for his brother, gets rid of Margrave's dirty laundry, and sets off again to a new state. Reacher Season 2 will continue his story from the books.
Alan Ritchson confirms 'Reacher' Season 2 will adapt the book 'Bad Luck and Trouble'
RELATED: 'Reacher' Alan Ritchson Almost Played Aquaman in a Solo Series in 2005
According to The Wrap, Ritchson took to Instagram to give fans an update about Reacher Season 2. The actor posted a photo of Childs's eleventh book Bad Luck and Trouble. He also included a small line teaser from the book, "O'Donnell put his hand in his pocket and came out with his brass knuckles. Ceramic knuckles, technically."
Bad Luck and Trouble was originally published in 2007. The book storyline involves Reacher seeking revenge as his old military unit members are showing up dead. According to further book details, Reacher is roaming the country again until he receives a mysterious bank deposit. Using his knowledge and investigative skills, he realizes it is a code from his old team asking for help.
Ritchson also revealed Reacher Season 2 would begin filming in the fall. News of what book the new season will adapt proved Amazon Prime does not look to follow the book series order. This means fans cannot accurately guess what each season will be about.
A character from the first season will return for 'Reacher' Season 2
RELATED: 'Reacher': Alan Ritchson Binged on Popeyes for His Beefy TV Character
The first season's finale left behind Finlay and Conklin as Reacher does not look to make lasting ties in the places he visits. But fans can look forward to a special guest from the season returning for Reacher Season 2. The Wrap confirms through sources that actor Maria Sten will reprise her role as Frances Neagley.
The character made her first appearance in Reacher Episode 5, "No Apologies." Reacher traveled to Memphis for help on the case and sought out his old comrade turned private investigator, Neagley. She then travels to Margrave to help Reacher.
According to the book storyline, Neagley is the one who sends Reacher the bank deposit with their old army code for help. Together they travel around the United States looking for their old comrades before it's too late and gathering clues.
RELATED: 'Reacher' Star Alan Ritchson Reveals How His Workout Routine Differs From Jack Reacher's