'Reacher' Season 2: Which Characters Will Return?
Reacher became one of Prime Video's most-watched series within days of its release. And a lot of that fanfare is connected to the show's compelling characters. Knowing the series is based on different Jack Reacher books, some may be wondering which, if any, characters will return for Reacher Season 2. 
'Reacher' Season 1 is based on the book, 'Killing Floor'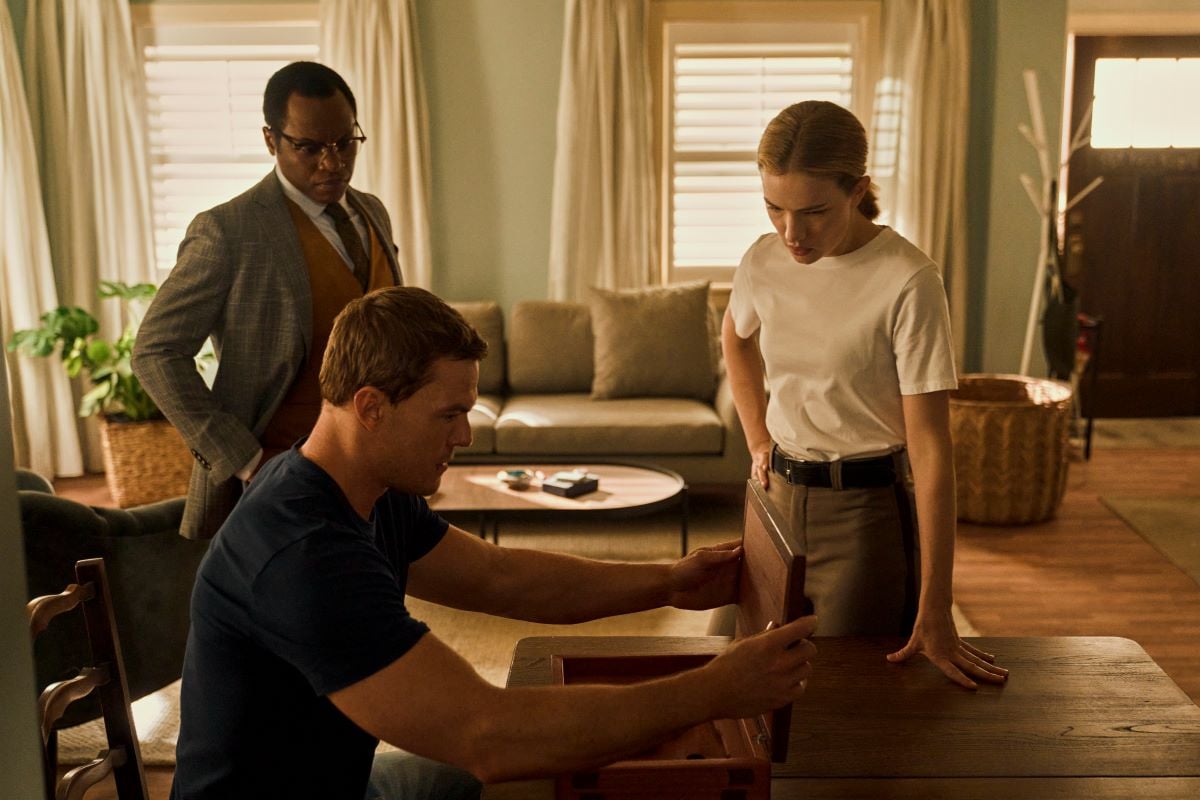 Prime Video's Reacher is an adaptation of Lee Child's first Jack Reacher novel, Killing Floor. Like the book, the show introduces the titular hero (Alan Ritchson), a former Army major, arrested for murder within hours of arriving in a small Georgia town called Margrave. 
When Reacher learns that the murder victim is his brother, he begins investigating the case, alongside Margrave's Chief Detective Oscar Finlay (Malcolm Goodwin) and Officer Roscoe Conklin (Willa Fitzgerald). And as they uncover the town's corruption, Reacher befriends Finlay and falls for Roscoe. 
In the finale, Reacher tells his new friends he's leaving town. But he suggests he'll keep in touch. 
Fans may not get the same characters in 'Reacher' Season 2
Reacher star Alan Ritchson revealed that showrunners plan to follow another Jack Reacher book next season. And because the characters from Killing Floor don't appear in Child's subsequent novels, they may not be featured in Reacher Season 2. 
"This would be most likely a bit of anthology," Ritchson said via Collider.  "The first season is the first book. That may be the blueprint going forward."
The actor revealed that he "fell in love" with all the cast members he worked with on the first season and would love to see them return. But the only way he sees that happening is if writers stray from the source material. 
"It's rather tragic that there's a chance that I may not see some of them again," suggested Ritchson.  "They set the bar so high that we'd be remiss not to see them show again. So, I hope we do. I don't know how that'll play out, but that would be one area that we deviate from the books a little bit, I think, to the benefit of audiences, if you see them pop up more."
'Reacher' Season 2 could follow the second Jack Reacher book
Prime Video announced a renewal for Reacher days into its release. And while showrunners have yet to reveal what the new installment entails, Ritchson revealed that they will continue to cover new Jack Reacher books each season.
"I don't know how much I can say," the actor told Collider. "I'll say that we're going to be doing a book a season. I think that's such a great way to do this."
Considering the first season covered the first book, there's a good chance Reacher Season 2 follows Child's second book, Die Trying. In the novel, the no-nonsense hero winds up in Chicago, where he meets a woman and crutches, just before the two are kidnapped and shipped cross country. 
Nothing is for sure yet. But fans will likely get more updates on casting and plot as the new season starts production.