'Reacher' Star Alan Ritchson Read 24 'Jack Reacher' Books to Inform His Hero
Before tackling the role of Lee Child's iconic hero for the new Prime Video series, 'Reacher,' Alan Ritchson read 24 of the author's books to prepare.
When he joined the cast of Prime Video's new action series, Reacher, Alan Ritchson knew he wanted to get the iconic character just right. So he dove into the Jack Reacher books and finished all 24 available to inform his version of the hero. 
'Reacher' is based on Lee Child's 'Jack Reacher' series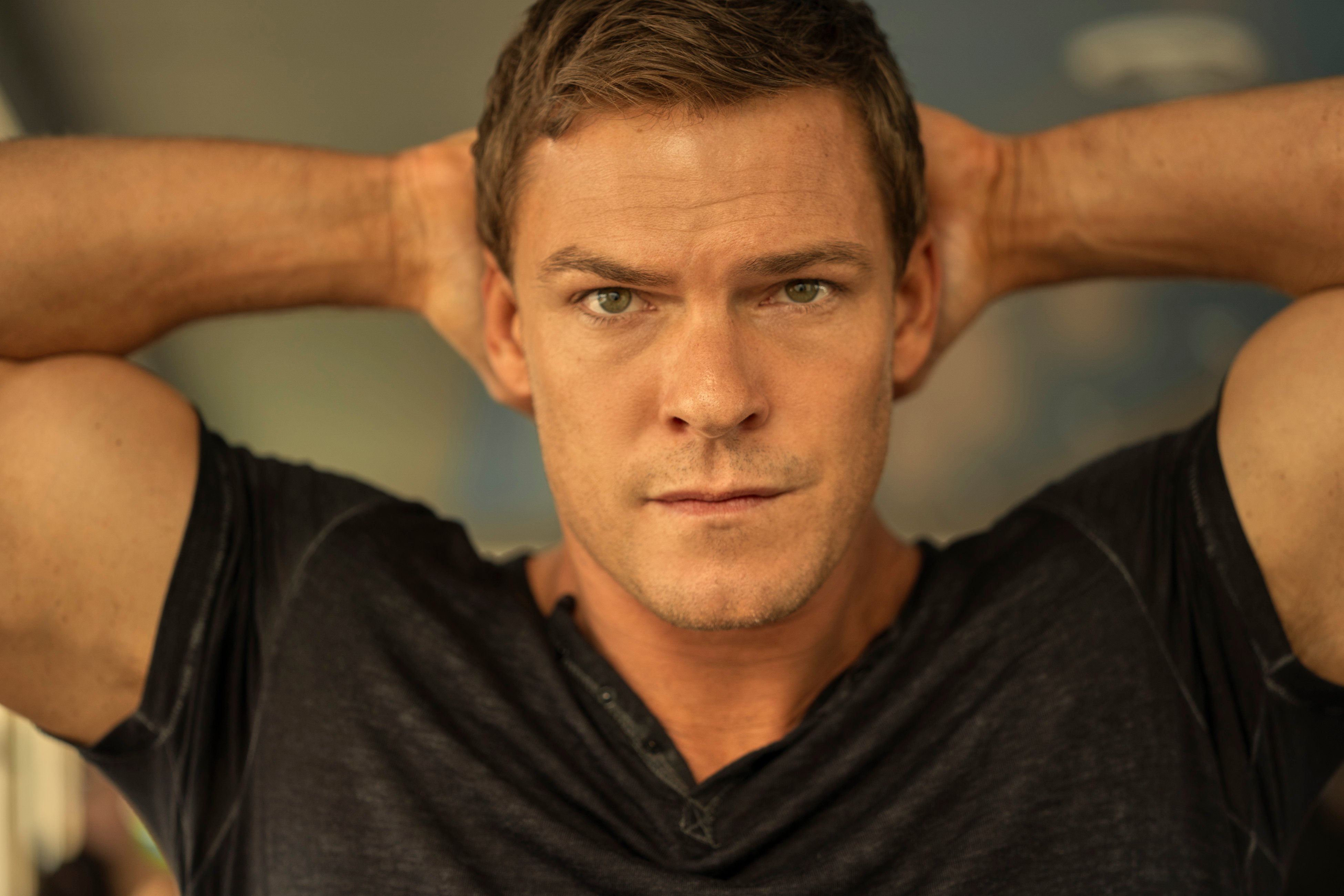 Lee Child introduced his towering hero, former Army Major Jack Reacher, in his first novel, Killing Floor, in 1997. The author then created his massive Jack Reacher series. And he continues to write new books every year. 
In 2021, Child released his twenty-sixth Jack Reacher novel, Better Off Dead. And he's gearing up to publish book 27, No Plan B, in the fall of 2022. 
Two of Child's stories, One Shot and Never Go Back, served as the basis for Tom Cruise's Jack Reacher movies. Season 1 of the Prime Video series follows the author's first book. 
To prepare for 'Reacher,' Alan Ritchson read 24 Jack Reacher books
Before Ritchson took on the role of Jack Reacher for the Prime Video series, Cruise was known for playing the iconic hero. Ritchson wanted to make his version of the character more true to the books. So he dove into the source material, and read every one of Child's books available at the time. 
"I had seen some of the scripts, so I had an understanding of the tone of the show, but it was all about the books for me," Ritchson said in a recent chat with Collider. "As an actor, the first step that I take is to absorb as much material as I can that exists, whether that's just the script or, in this case, I had 24 books to pore over."
But reading the Jack Reacher series didn't feel like a chore, Ritchson revealed. He fell in love with the novels and the character. And he feels he has a much better understanding of who his hero is. 
"I love the books and quickly became as big a fan as anybody," the actor said. "When I have so much material, and I've seen Reacher in so many situations, it really answers all the questions I could have about how he would treat a certain person or situation. It gave me a firm footing to get started with, and then the scripts were incredible as well."
Alan Ritchson will return to play the hero for 'Reacher' Season 2
Reacher hit Prime Video on Feb. 4. And within just two days of its release, Amazon revealed that the show had become one of its top five most-watched shows ever. 
The studio promptly renewed the series for a second installment. And in an Instagram post, Ritchson shared his excitement over the news. 
"Unlike Reacher who chooses to say nothing, I'm simply speechless," Ritchson wrote. "In just our opening weekend you've made #ReacheronPrime one of @primevideo most-watched shows EVER! That is insane."
Ritchson told Collider that the show will follow another Jack Reacher book next season. But he did not reveal which one. 
As of now, Amazon hasn't confirmed an official Reacher Season 2 release date. But it likely won't premiere until early 2023. 
Reacher Season 1 is currently streaming on Prime Video.