'Reacher' Was Shot Out of Order Says Alan Ritchson — 'It Was Maddening'
As one of Prime Video's most-watched series ever, Reacher impressed fans with the easy pacing of its action-packed mystery. But according to series star Alan Ritchson, things weren't as smooth behind the scenes. He recently revealed that a lot of the show was filmed out of order and suggested it was maddening at times.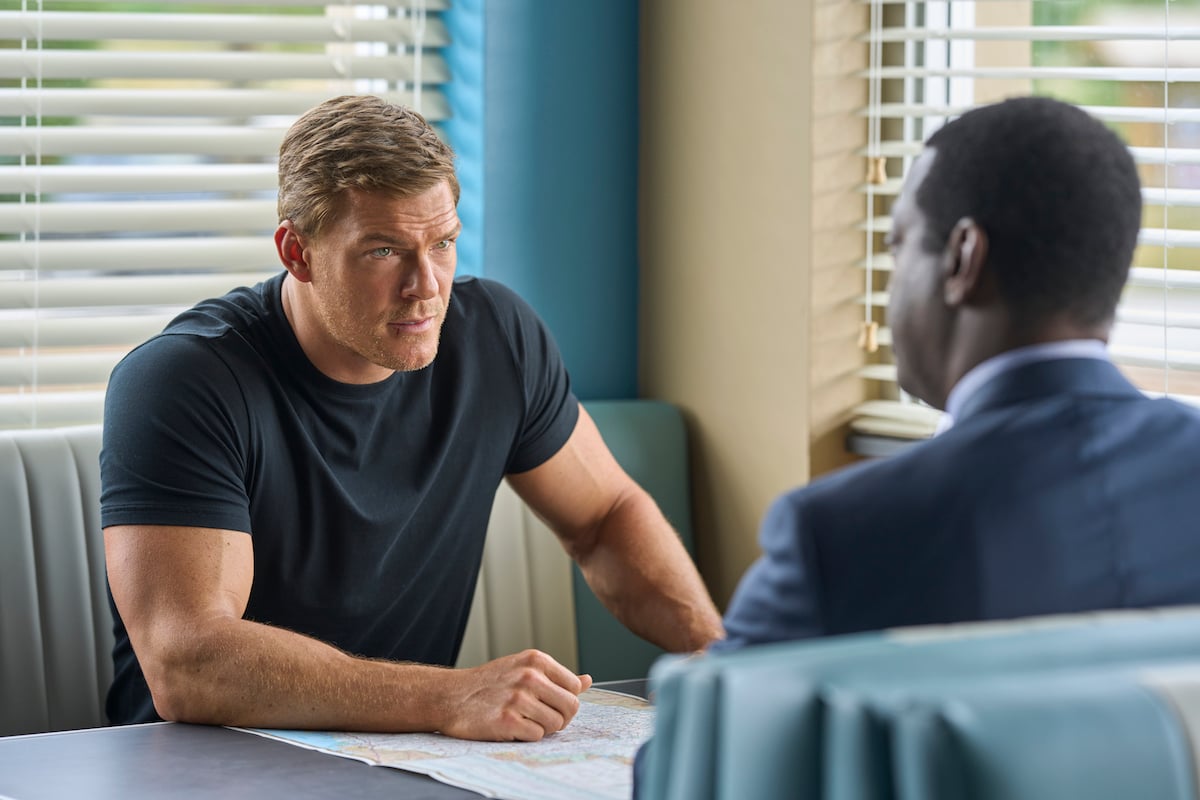 Reacher star Alan Ritchson says the show wasn't shot in order
Based on Lee Child's first Jack Reacher book, Killing Floor, Reacher follows the titular hero as he arrives in Margrave, Georgia, only to be arrested for murder. After clearing his name, the former Army Major discovers he's connected to the murder victim and vows to stay until justice is done. 
In a recent Reddit AMA, fans chatted with Ritchson about his chemistry with co-stars Willa Fitzgerald and Malcolm Goodwin (they portrayed Margrave police officers Roscoe and Finlay). And when one fan asked about the cast's chemistry building and story's slow-burn building throughout shooting, Ritchson revealed that the show was actually filmed out of sequence.  
"[It] was shot very very very out of order," Ritchson wrote. "Almost impossibly so at times. Much of that was weather-related. Every car scene [was] shot on a sound stage in front of LEDs at the same time. Talk about jumping around. It was maddening."
The actor admitted it was frustrating to film this way, But he's thankful it doesn't look like that for the audience. 
"I don't think you can see that on screen," he added. "Thank God. Yes, it was hard to know where I was sometimes. If I didn't know each script as well as I did, I think we would've been in a lot of trouble."
Alan Ritchson reveals his favorite 'Reacher' fight scene
Reacher features plenty of thrilling fight scenes. In one, Jack Reacher takes on a band of prisoners who attack him. And in another, he stealthily takes out the murder crew hired to kill him. But in his Reddit AMA, Ritchson revealed that his favorite fight scene was when he fights a hired killer behind a bar with a knife. 
"I loved the knife fight," he shared. "[It] was fun learning how to master that one."
Ritchson also noted that he "really loved the fire escape alley fight," in which he takes on another hired assassin while jumping up and around a fire escape in a suit and dress shoes. "It was the hardest but most satisfying," he added.
He also reveals his favorite 'Reacher' scene with Finlay
Every one of the fight scenes in Reacher was undoubtedly impressive. And Ritchson noted that filming them felt gratifying. 
"Some of the fights were extremely satisfying to film," he wrote during the Reddit AMA. "Like when I was done and felt like we got something cool after all the hours working on them. Very satisfying."
But aside from the fights, the actor noted his favorite scene was the one where Jack Reacher and Chief Detective Finlay talk about their pasts and connect. "One scene that really stands out to me is the scene with Finlay in the car on a stakeout where he really opens up," the actor wrote. "Just beautiful, masterful work by Malcolm. [It] was a treat to be a part of."
Reacher Season 1 is currently streaming on Prime Video.