Read Serena Williams' Note to Meghan Markle Following Her Oprah Winfrey Interview
In a bombshell interview, Prince Harry and Meghan, Duchess of Sussex, sat down with Oprah Winfrey to discuss their departure from royal life. During the tell-all, which aired on March 7, the duchess spoke about the hurdles they'd faced before then and the effects it had on her life. Following Meghan Markle's Oprah interview, Serena Williams penned a supportive note to her friend, saying she's "proud" of her for sharing her truth regardless of the adversity and obstacles she's faced.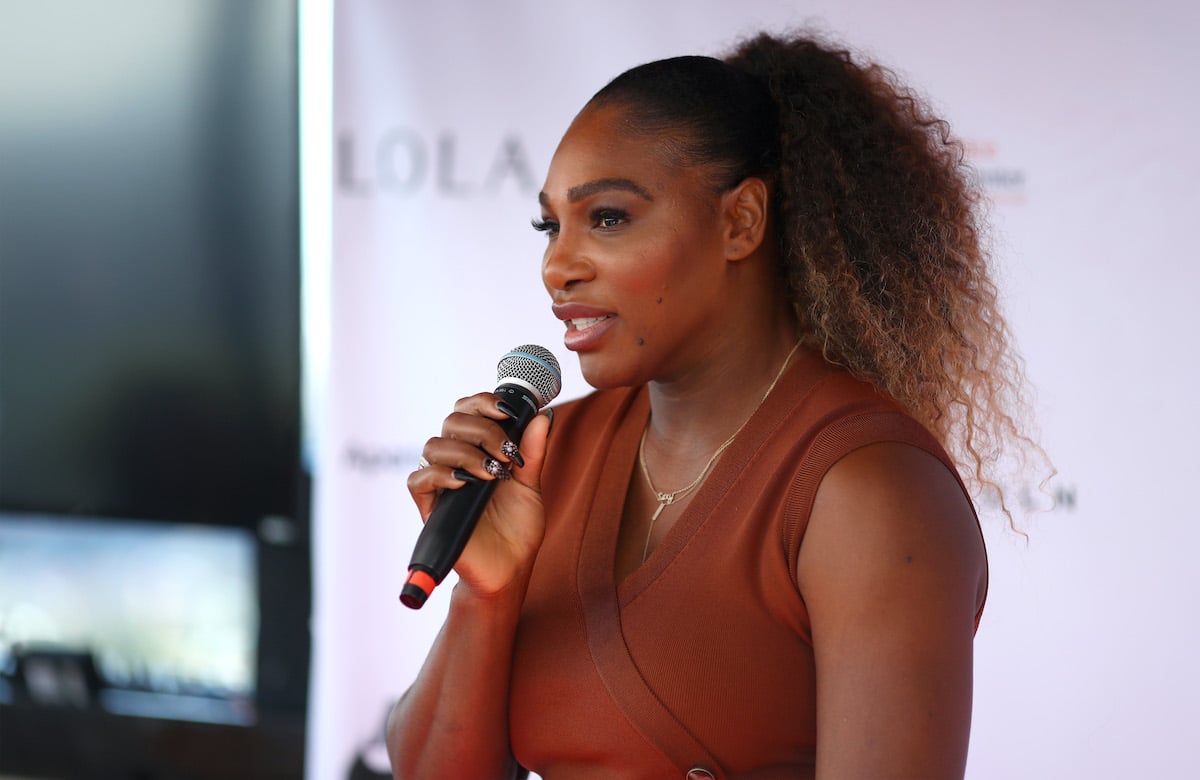 A recap of Meghan Markle's Oprah Winfrey interview
Over the course of two hours, Meghan discussed how she was affected by British tabloid reports about her, which seemed to be overwhelmingly negative, often included racist headlines, and were rarely ever addressed by the palace. As her mental health wavered, she sought support from the royal family, but she said her concerns were brushed off.
From there, Meghan said, she continued to spiral to the point that suicidal thoughts started to take over. She wanted to get help, only to allegedly be told that it wouldn't be a good look for the royal family.
"I just didn't see a solution," Meghan told Oprah Winfrey. "I just didn't want to be alive anymore."
With that "lack of support and lack of understanding," as Prince Harry explained, the two eventually made the hard decision to leave the United Kingdom, which they announced in January 2020.
RELATED: The 1 Thing That Would Have Stopped Prince Harry and Meghan Markle From Stepping Down
Related post url: 
At first, the couple planned to move to Canada while continuing to support Queen Elizabeth II. But after they were cut off financially and stripped of their security, they moved to California in March, where Tyler Perry opened up his Los Angeles home to them and provided them with security.
Now, the Sussexes, who have since inked lucrative deals with Netflix and Spotify, reside in Santa Barbara, California with their 1-year-old son, Archie Harrison Mountbatten-Windsor. They are also expecting their second child, who they revealed to Oprah is a girl.
Serena Williams has offered her support to Meghan Markle
After the interview aired, Williams — who attended Meghan's wedding in 2018 and threw her a baby shower for Archie — took to Instagram to offer warm words to her friend.
"Meghan Markle, my selfless friend, lives her life — and leads by example— with empathy and compassion," she began. "She teaches me every day what it means to be truly noble. Her words illustrate the pain and cruelty she's experienced."
Williams continued on to discuss her own experiences with the media as a fellow woman and person of color. "I know first hand the sexism and racism institutions and the media use to vilify women and people of color to minimize us, to break us down and demonize us," she wrote.
"We must recognize our obligation to decry malicious, unfounded gossip and tabloid journalism. The mental health consequences of systemic oppression and victimization are devastating, isolating, and all too often lethal," Williams continued.
Captioning the post, she added that she was so "proud" of Meghan for speaking out. "I am so proud of you for being so brave," she went on. "I know it is never easy. You are strong- both you and harry. I love you. I adore you. Your friend S."
How to get help: In the U.S., call the National Suicide Prevention Lifeline at 1-800-273-8255. Or text HOME to 741-741 to connect with a trained crisis counselor at the free Crisis Text Line.