'Real Housewives' Exec Producer Andy Cohen Reveals Why He Was Convinced 'RHOC' Would Bomb
Real Housewives exec producer Andy Cohen admitted he was ready to shelve The Real Housewives of Orange County because the name was too awkward and the story seemed … boring. Of course, the franchise exploded into anything but boring, but Cohen was deeply concerned that the multi-worded show title and content about carpools and cocktail parties wouldn't resonate with viewers. Today he's thankful he was wrong.
Why was 'Real Housewives' exec producer Andy Cohen worried?
The original show title Behind the Gates was scrapped because it didn't sound frothy enough. Because ABC's Desperate Housewives and The OC were trending, NBC execs decided to do a mashup name. However, Cohen was "vehemently opposed" to the name RHOC, Dave Quinn wrote in his new book "Not All Diamonds and Rosé: The Inside Story of the Real Housewives From the People Who Live It." In fact, Cohen was convinced if the network ran with that name, it would kill the show.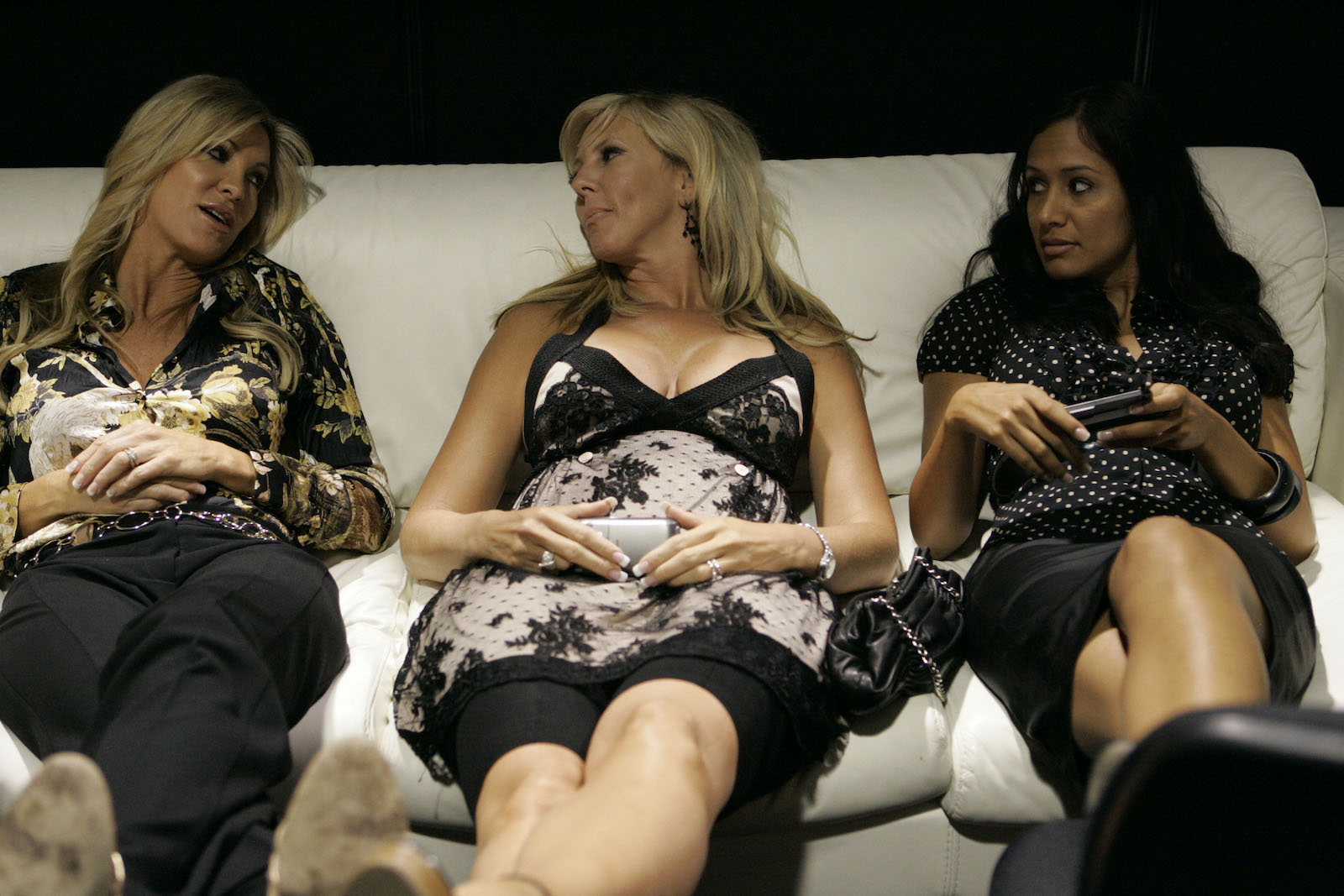 "How wrong we were," Cohen remarked (via The New York Post). Cohen had other concerns too. "The confessional interview where the ladies spoke straight to the camera weren't stylized — they weren't well lit, and the women didn't look their best," he recalled in the book. "The women also weren't going deeply into their emotions or being honest about what was happening with their friends."
How did 'RHOC' finally make it to air?
So how did they turn it around and create a series that almost immediately sucked in viewers? Network exec Lauren Zalaznick dug in and spent about $140,000 to reshoot and restyle the show. She recalled in the book that the network had a lot riding on Housewives becoming the new "face" of Bravo.
At the time Queer Eye for the Straight Guy was winding down after a meteoric rise on Bravo. "Queer Eye was dying," Zalaznick recalled. "It had hit big and then fizzled quickly. The future of Bravo was very much hanging on Housewives."
"Thank Lauren, and the Lord, that we didn't kill it!" Cohen exclaimed.
What hooked Andy Cohen into the series?
Cohen could see the potential in the series even though the flagship season wasn't meet with rave reviews. "I wanted to see what would happen next with these women," he said. "I cared. That's what soaps do. I thought, 'Wow, we could do this forever.'"
Indeed, because the series ended up holding a mirror to what was happening in society. "You jump into the Housewives of Orange County, and the collapse of the housing market, and you see Lynne Curtin being evicted from her house back then, which was just stunning," Cohen told Variety about the show's evolution.
"This was not the story that we were planning on telling in The Real Housewives of Orange County — this was meant to be aspirational lives of fancy women in a gated community. But this is what was really happening. That, to me, was a really stark example of our thesis proving its point."
'Real Housewives' are like soap operas
Cohen shared when the show really "clicked" for him. "But for me, when it really clicked and really started becoming like a soap opera was when I found out: 'Oh my god, Jeana is separating from her husband! What do the kids think? Is she going to start dating now? What do her friends think?'" Cohen told Variety.   
He likened the series to a docu-version of the soap opera. "These are the reactions you have about a friend or someone you care about. But it's also the reaction you have when you're watching All My Children, and Erica says, 'I want a divorce.' That was a huge moment for me. I was like, 'Oh my god! This is a soap opera, this is going to go on forever.' And now, 15 years later, we are still talking about it."