Real Housewives of Atlanta: Porsha Williams' Tumultuous Marriage to Former NFL Star, Kordell Stewart
Porsha Williams has made a name for herself since first becoming a full-time cast member on Real Housewives of Atlanta. She was a proud stay at home wife to former NFLer, Kordell Stewart, but viewers watched their marriage crumble on the show. She's since rebuilt her life with a successful career and various entrepreneurial endeavors. Williams has also found love again and is a new mother. Her journey post-divorce, however, was not an easy one.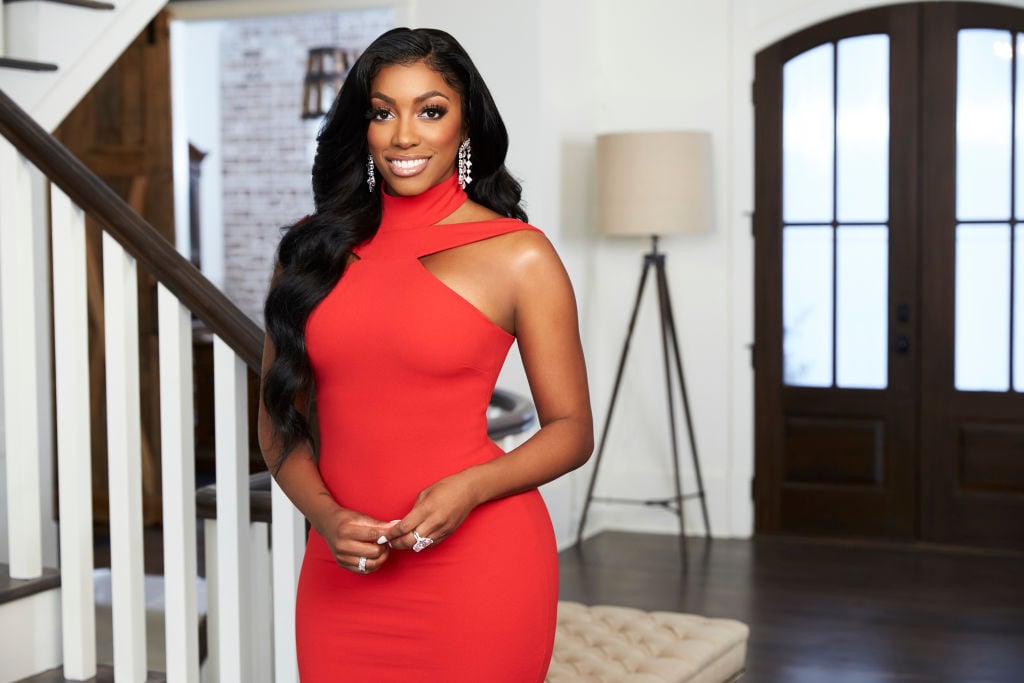 Porsha Williams and Kordell Stewart's marriage
RHOA viewers were first introduced to Williams when she was Mrs. Kordell Stewart. She joined the show in season 5 and was the youngest of the cast in franchise history. At the time of joining the show, she and Kordell were married for a little under two years.
The former Mrs. Stewart took extreme pride in being a traditional housewife. While her husband worked as a sportscaster and built his life post-NFL retirement, she took on the role of homemaker and full-time stepmother to Kordell's son. He took care of their family financially while Porsha managed their household.
In their inaugural season of the show, viewers watched as Porsha struggled with yearning for a level of independence and being viewed as her husband's equal but she clashed with Kordell who wanted to maintain their household struggle as it was. Porsha received much criticism from her castmates for being submissive to her husband and viewed Kordell as controlling. They even disagreed on starting their own family as Kordell wanted to be a stay at home mom and Porsha wanted to build a career and balance work and being a wife and mom.
Porsha Williams and Kordell Stewart's divorce
There were hints of cracks in the Stewart household throughout their first season on the show. Castmates continually questioned their relationship roles but both Kordell and Porsha remained adamant that their relationship was fine. When Kordell skipped the reunion taping, the writings were on the wall that their marriage was on the rocks.
In March 2013, TMZ reported that Kordell filed for divorce. He claimed that their marriage was "irretrievably broken." Though he and Porsha didn't have a prenuptial agreement, Kordell requested a judge block any request from Porsha for spousal support, claiming that Porsha was "an able-bodied person, earning income and is capable of supporting herself." Kordell also noted in the divorce filing that there was no marital assets that needed to be divided.
Porsha said that she was blindsided by Kordell's divorce filing and that she found out about it on Twitter, which was embarrassing to the reality star. Despite her disappointment, at the time she claimed she wanted to save her marriage.
Porsha Williams rebuilds her life post-divorce from Kordell Stewart
Fans watched Porsha fight to save her marriage in season 5. Kordell kicked his estranged wife out of their marital home and she moved in with her mother temporarily. She was also awarded temporary spousal support while they worked out a divorce settlement. Sadly, the former couple couldn't come to a resolution as they were both unwilling to compromise on certain issues in their marriage and they ultimately divorced, with Porsha forgoing a financial settlement from her husband and regaining her maiden name.
When asked why he filed for divorce during an appearance on the Steve Harvey Show in 2016, Kordell claimed that Porsha changed drastically once she became a part of RHOA and he did not like the woman she became. Porsha responded saying that evolving is part of life and she was unwilling to remain the submissive wife Kordell wanted without him compromising for her as well.
Through heartbreak, Porsha rebuilt her life. She was hired as a co-host on the televised radio show, Dish Nation, and started her own hair, lingerie and bedding lines. She's now engaged and the mother of a beautiful daughter, Pilar.