'Real Housewives of Beverly Hills': Everything to Know About the RHOBH Holiday Films
The Real Housewives of Beverly Hills is making many headlines these days. Some of those headlines are because of off-screen drama, such as in the case of poor Erika Jayne. Other headlines, however, are a little more positive. Let's take a look at what we know about their upcoming holiday film.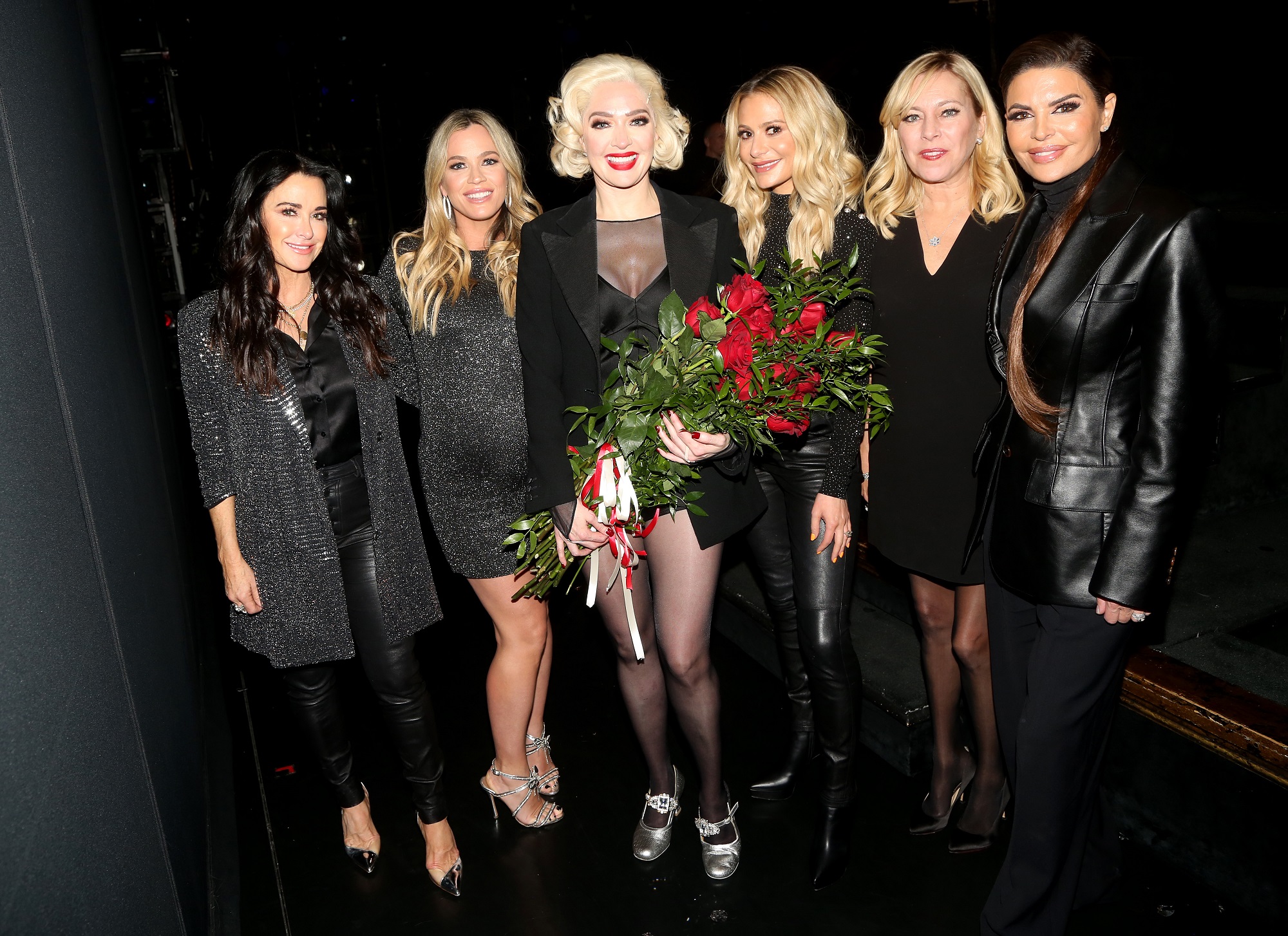 'Real Housewives of Beverly Hills' become 'The Real Housewives of the North Pole'
For the first time, the Real Housewives of Beverly Hills is expanding the franchise into the world of films. The Hollywood Reporter confirms that Kyle Richards will lead the upcoming holiday film called The Real Housewives of The North Pole.
Richards will star alongside Breaking Bad star Betsy Brandt. Much like a typical RHOBH storyline, Richards and Brandt will play BFFs whose friendship ends when they compete for a much-coveted holiday title.
Originally developed as a series, the film will start shooting later this month and will air on Peacock, NBC's paid streaming service.
Kyle Richards says she's 'so excited' to star in the film
Before she was on The Real Housewives of Beverly Hills, Kyle Richards — like her sister and co-star, Kim — was a sometime actor. She appeared on Days of Our Lives, ER, and 7th Heaven.
So it's unsurprising that being given a chance to return to her first love would be nothing but a thrill ride for the Housewife.
"I am so excited to be working on this new project!" she captioned an Instagram post. "So happy to be working with this incredible actress [Betsy] I can't wait for you all to see it!"
When will it air?
Vulture reports that the new holiday film will air on Peacock during the upcoming holiday season in 2021.
And according to them, they have no doubt that Richards will bring full-on Real Housewives of Beverly Hills drama for all the world to see.
"Her appearance in a non-reality film which has an awareness of the Real Housewives as people raises questions, namely: Does RHOBH star Kyle Richards exist in the universe of The Real Housewives of the North Pole? And if not, who's the target of Lisa Vanderpump's ire?" they ask, rhetorically.
RELATED: John Mulaney's Wife Says Erika Jayne's 'RHOBH' Remarks 'Speaks Deep to My Soul'