'Real Housewives of Dallas' Spoilers: Which Two Ladies Are Allegedly Joining the Cast?
LeeAnne Locken recently annonced her departure from 'Real Housewives of Dallas' and these two women will allegedly replace her. Meet the new housewives.
Recently, original housewife LeeAnne Locken announced she would not return to Real Housewives of Dallas for the fifth season. According to a Bravo insider, two Dallas-based ladies will allegedly join the cast after Locken's departure.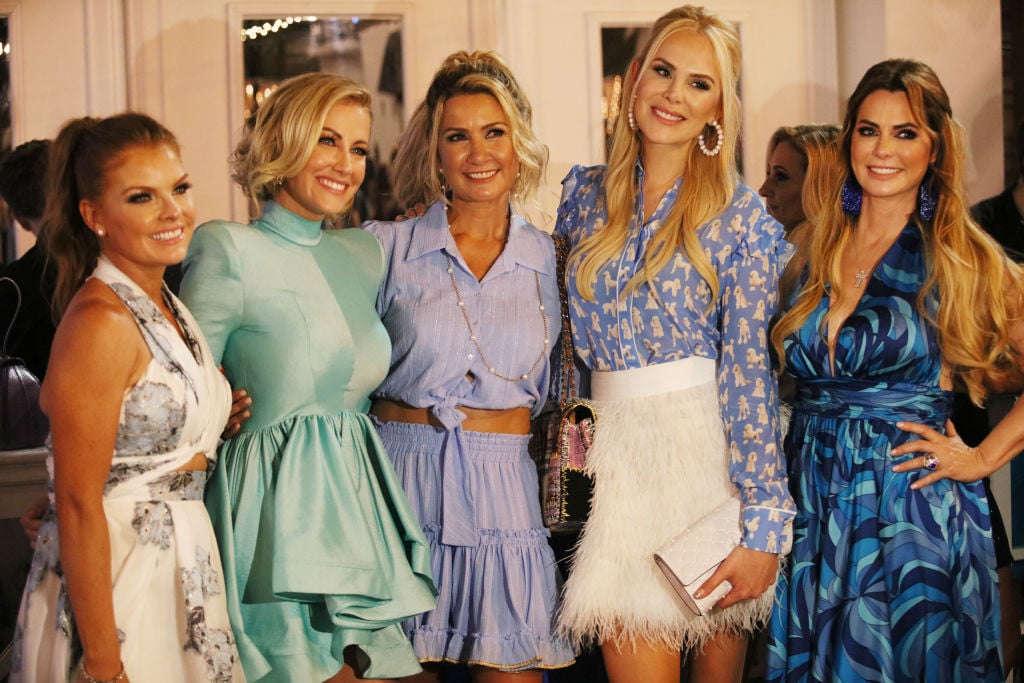 LeeAnne Locken leaving 'Real Housewives of Dallas'
In 2016, philanthropist and former pageant beauty LeeAnne Locken joined Real Housewives of Dallas as an original cast member. While she frequently butted heads with almost all of her castmates during the four seasons she spent on the show, many fans sympathized with her past and enjoyed her.
In the last season, Locken made racially insensitive comments towards the newest housewife Kary Brittingham, who is of Hispanic heritage by referring to her as a "chirpy Mexican."
When Locken faced backlash for her words, she apologized and denied she had a "racist bone" in her body. She eventually reconciled with Brittingham but announced she would not return for the fifth season.
Even though the philanthropist noted it was a "personal decision," former RHOD housewife Cary Deuber claimed Locken "got fired, like me." 
Two new ladies are allegedly joining 'Real Housewives of Dallas'
According to Real Housewives insider The Bravo Boy, anesthesiologist Tiffany Moon, M.D., and realtor Jennifer Long are joining the cast as full-time housewives.
Moon is an Associate Professor of Anesthesiology and Pain Management at The University of Texas Southwestern Medical Center. She is also married, and they parent two young daughters.
Her husband owns Sam Moon, a successful jewelry, accessories, and apparel store. Recently, Moon attended the International Fashion Gala hosted by Harper's Bazaar.
Jennifer Long is married to a man named David, and they have a two-year-old daughter, Davis "ViVi." The Longs are real estate brokers and own commercial properties in Dallas.
Moon is a friend of D'Andra Simmons, and Long is associated with Kameron Westcott. Almost immediately after the first part of the RHOD Season 4 aired, Locken's wedding planner, Steve Kimble, uploaded a 2017 video of co-star Brandi Redmond seemingly mocking Asians.
Redmond addressed the clip and claimed she made it when D'Andra Simmons called her eyes "squinty." Because this situation came on the heels of Locken's controversy, Redmond faced heavy backlash for the video and checked herself into a wellness center when it became too much.
Therefore, many fans believe Redmond might get demoted to "friend of," and these two ladies will replace Locken and the mother-of-three as full-time cast members.
Fans react to the potentially new 'Real Housewives of Dallas' housewives
The majority of Reddit users only responded to the casting of Dr. Moon as they're "excited to see a person of Asian descent as a main cast member." Additionally, the anesthesiologist will be one of the first doctor housewives.
Many fans also thought it would be "karmic" for Dr. Moon to replace Redmond because the mother-of-three recently came under fire for a racially insensitive video where she seemingly mocked Asians.
Bravo has not yet confirmed the casting of Long or Moon as of yet. Filming for Real Housewives of Dallas Season 5 is expected to start soon.