'Real Housewives of Dubai' Cast Includes 1 Bravo Fan-Favorite — But NOT Lindsay Lohan
ARTICLE HIGHLIGHTS
Andy Cohen confirms that the Real Housewives of Dubai is coming to Bravo.
A Bravo fan favorite Caroline Stanbury is rumored to be leading the cast.
But another well-known resident of Dubai will not be joining the show.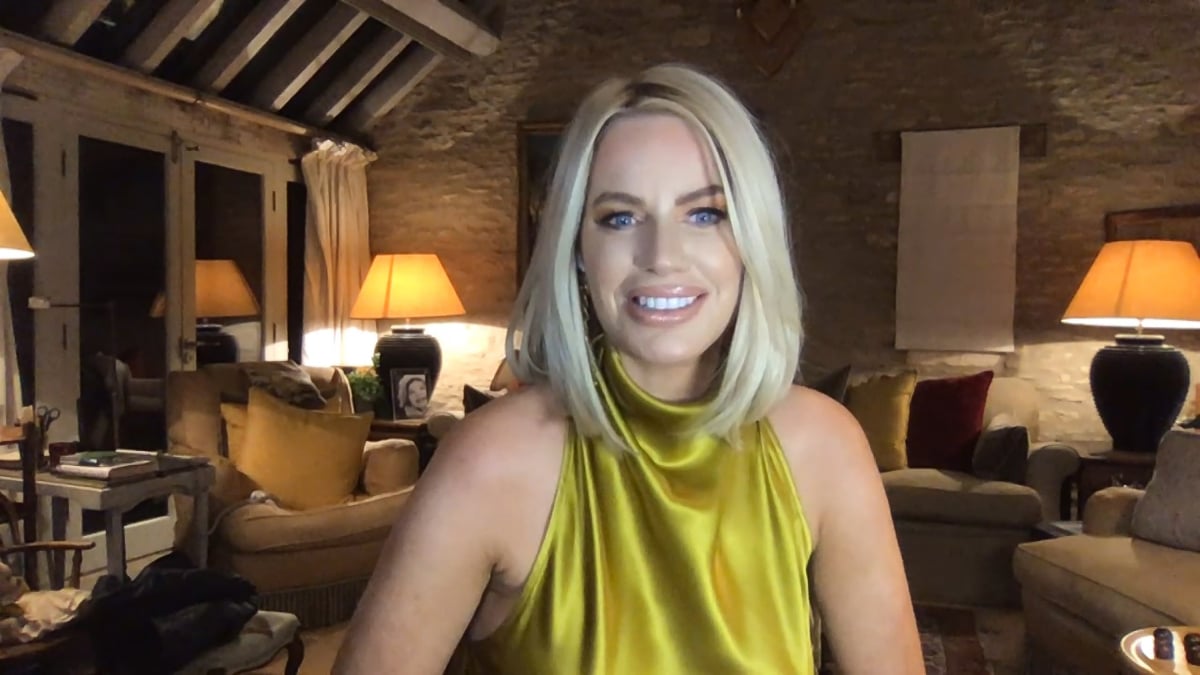 Real Housewives of Dubai will be the first international installment of the popular Bravo franchise. It's set to premiere in 2022, and the cast rumors are starting to swirl. Insiders say that the lineup will include at least one fan-favorite. But it won't be Lindsay Lohan.
Andy Cohen announces 'Real Housewives of Dubai' is coming soon
On November 1, executive producer Andy Cohen confirmed that Real Housewives of Dubai was coming to Bravo in 2022. Cohen made the announcement on The Today Show, and he promised "this is going to blow the lid off the entire franchise."
"Everything's bigger in Dubai, and I couldn't be more excited to launch Bravo's first international Housewives series in a city I've been fascinated by for years, with an outstanding group of friends as our guides," Cohen said in a press release, according to Page Six.
The Bravo boss promises 'over-the-top opulence'
Just like the US-based versions of the franchise, Real Housewives of Dubai will follow a group of women who live ultra-wealthy lifestyles while they navigate their relationships and careers. The backdrop of this version will be the lavish city of Dubai in the United Arab Emirates — one of the wealthiest countries in the world.
It's known as a billionaire's playground, and the Real Housewives of Dubai press release promises fans will get a glimpse of Dubai's "over-the-top opulence, jaw-dropping modern architecture, and wild nightlife scene."
Lindsay Lohan will not be part of season 1 of 'Real Housewives of Dubai'
Cohen did not reveal who would be in the cast of Real Housewives of Dubai. But one name that is off the table is Lindsay Lohan. Because she currently lives in the UAE, the fan speculation began immediately after Cohen's announcement. But according to TMZ, the Mean Girls star will not be joining the cast.
Insiders claim that Bravo never even approached Lohan about the upcoming series. But when asked if he'd be interested in the actor joining Real Housewives of Dubai, Cohen said he loved the idea.
The cast could include a Bravo fan favorite
Sources say that Cohen and the other Real Housewives of Dubai producers have already selected the cast, and there is one Bravo fan-favorite rumored to be on the list. Former Ladies of London star Caroline Stanbury moved to Dubai in 2016, and it appears she will be one of the new series' six full-time cast members.
According to an unverified RHODubai Twitter account, Caroline will be joined by
Dr. Sara Al Madani, Lesa Milan, model Chanel Ayan, Fruit Cake founder Nina Ali, and real estate director Caroline Brooks. This list has not yet been confirmed.
'Real Housewives of Dubai' is facing some fan backlash already
Despite Cohen's excitement for this latest installment of Housewives, many fans have shared their anger over the chosen location. In addition to being known for its glamour and wealth, the UAE is also a country known for its human rights violations. Particularly against women and the LGBTQ community.
The World Economic Forum ranked the UAE 120th on a list of 153 countries in gender equality. And a 2020 report from the US State Department declared that women face serious economic and legal challenges. While travel safety blog Equaldex named the UAE the ninth most dangerous country in the world for members of the LGBTQ community.
"Is it bothersome to you that you are going to be shining a potentially positive spotlight on a country where being gay is a crime?" one fan asked Cohen on Twitter. Another wrote, "They can't drink, party, or wear sexy clothes. And swearing is haram.  Sounds like a fun show."
Bravo has not yet announced a premiere date for Real Housewives of Dubai.