'Real Housewives of Dubai': Chanel Ayan Age, Net Worth, Husband, and More
The Real Housewives of Dubai promo gave fans their first glimpse at Bravo newcomer Chanel Ayan. Viewers of the franchise's first international installment will get to know Chanel — Dubai's first black supermodel — during season 1 while she proudly shares the life that she has built for herself over the last 18 years in the luxurious city. Here's what we know about one of the newest Bravolebrities, Chanel Ayan.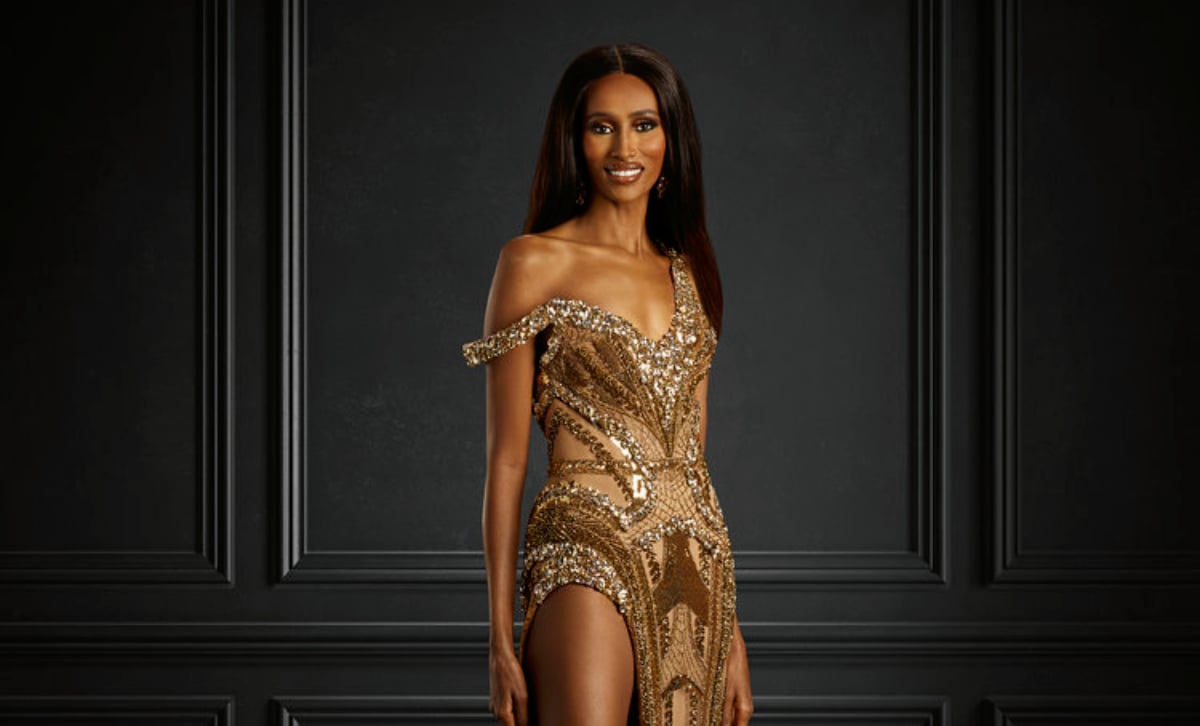 'Real Housewives of Dubai' will follow six successful women in the 'city of gold'
Chanel is part of the Real Housewives of Dubai cast that will feature five newbies and one familiar face. Joining her are rookies Nina Ali, Caroline Brooks, Dr. Sara Al Madani, Lesa Milan, and Ladies of London alum Caroline Stanbury.
Chanel was born as Pillott Ayan and raised in Kenya. In her early 20s she married an artist and fellow model from Idaho, a man named Luca Salves. They've been husband and wife for 22 years, and they have a 14-year-old son named Taj who is already following in his parents' footsteps. Taj recently posed for Vogue Arabia.
Her modeling career began in Brazil, but Chanel hit it big in Dubai and has a massive following in Africa and the Middle East. She's graced the cover of several international editions of Vogue and worked on major ad campaigns for the Emirates airline and the Dubai Tourism Authority.
She's also been the face of major fashion houses like Chanel, Dior, Tiffany, Cartier, Valentino, Dolce & Gabbana, Louis Vuitton, and Amato Couture. And, she's the annual face of Piaget, a Swiss luxury watch brand.
Chanel Ayan's age, net worth, and more
Chanel is now a beauty expert who runs a talent agency, and the entrepreneur recently launched her makeup and skincare line AYAN by Toni Malt Makeup.
The 43-year-old has lived in Dubai for 18 years, and she says she owes her modeling success to her "unique look, personality, and stage presence." The entrepreneur is proud of what she has achieved in her life and career, amassing a net worth of $1 million.
"First person from my village or from my generation to do something as really big as this. So I feel so proud!" Chanel said in a Bravo introduction video.
Chanel admits she is a force to be reckoned with and commands every room she walks into with her "outrageous" personality and over-the-top designer outfits.
"My style is as big as my personality: outrageous. I bring drama with my fashion," Ayan told Women's Wear Daily. "I show a lot of things. I show simplicity sometimes, but honestly, I'm not a very simple person. I'm not a basic person. I'm definitely one of a kind. Like someone you're only going to see in this lifetime. I love that people are going to see me like that because I've never been the type of person that likes to fit in. I'm the type of person that likes to live my life the way I want to live it."
Chanel Ayan reveals the 'best part' of 'Real Housewives of Dubai'
Chanel says that everyone in the cast of Real Housewives of Dubai is "too glamorous…too funny…too outgoing…too dramatic." She also noted that they are all mothers, and fans will get to see everyone in the cast "showing their lives."
"We are all literally incredible women in different ways. So you get to see all that from us and we are very open. I think that's the best thing about us. We're so proud of our lives," she said.
Chanel also noted that fans will get to see her speak her mind, as well as her deadpan sense of humor.
"They get to see all these things about me," she said. "Hey, be prepared, America and the world. Ayan is coming. I promise you, I'm coming. I'm going to show you how glamorous a gorgeous Black woman can look."
New episodes of Real Housewives of Dubai air Wednesday nights on Bravo.
RELATED: 'Real Housewives of Dubai': Caroline Brooks Age, Net Worth, Instagram, and More