'Real Housewives of Dubai' Chanel Ayan Reveals Which Housewife She's Already Talked to 'A Lot'
'The Real Housewives of Dubai' cast member Chanel Ayan recently revealed which Housewife she talks to 'a lot' before her season premiere.
Model Chanel Ayan has joined the cast of Bravo's newest franchise, The Real Housewives of Dubai. Shortly before the premiere, she revealed which Housewife she's already talked to "a lot," as well as other Bravolebrities who have reached out to her following the cast confirmation.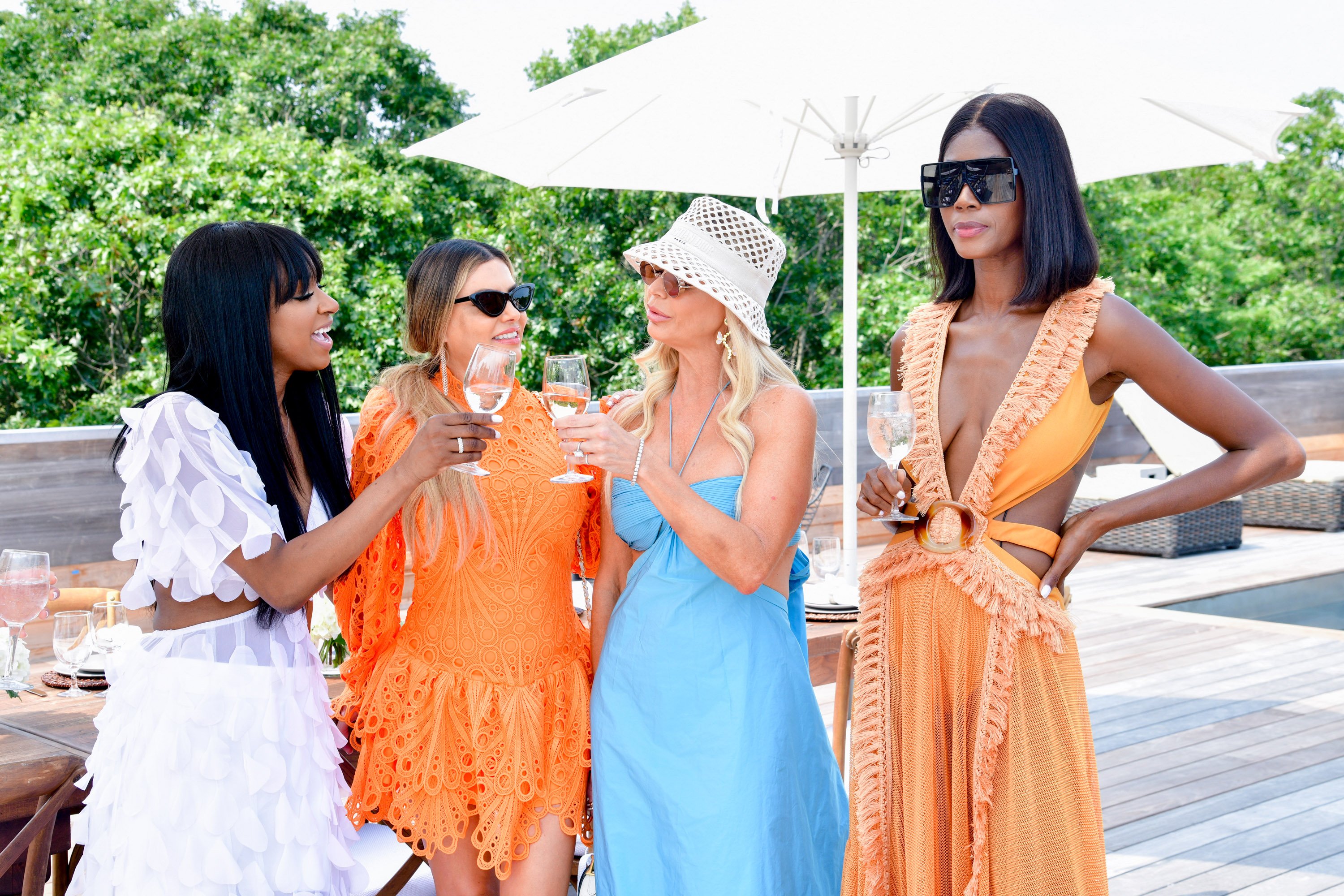 'The Real Housewives of Dubai' Chanel Ayan says she's already talked to several housewives
A couple of weeks before The Real Housewives of Dubai's premiere date, one of the cast members, Chanel Ayan, answered fan questions on her Twitter.
One follower asked how she felt about joining the franchise and wondered if any other Housewives had contacted her. Ayan replied that she's "massively excited" and revealed she talks to Real Housewives of Salt Lake City star Jen Shah "a lot."
The newcomer also claimed that she met the other RHOSLC cast members on FaceTime during one of their many conversations.
Additionally, Ayan named Dolores (Catania of Real Housewives of New Jersey), Askale (Davis of Real Housewives of Potomac), and Real Housewives of Miami stars Kiki Barth and Guerdy Abraira. In another tweet, she called herself a "huge fan" of the shows they are a part of, including Real Housewives of Beverly Hills and Real Housewives of Atlanta.
Chanel Ayan is a Kenyan model living in Dubai
Born Pillott Ayan, the newcomer is a Kenyan model who has appeared in various editions of Vogue and is reported as the first Black model to pose on the cover of a Dubai magazine.
She's also modeled for leading fashion houses, including Cartier, Chanel, Dolce & Gabbana, and Tiffany, becoming the face of a luxury watchband, Piaget.
The new Bravo cast member owns her own talent agency and makeup brand, AYAN. In a November 2021 interview with Cosmopolitan Middle East, she explained she moved to Brazil at the age of 18 to chase her dream of becoming a model.
While in the country, she met her husband Luca Salves, a model, and the pair lived in America before relocating to the United Arab Emirates. They currently have one son together, 14-year-old Taj, who also seems to have taken an interest in modeling.
Jen Shah has appeared in the first two seasons of 'RHOSLC'
Shah joined the main cast of RHOSLC in the first season, quickly making an impression on viewers. Following the first season, she reposted and "liked" comments about her co-star Meredith Marks' son and his believed sexuality, upsetting the family.
Although Shah attempted to make amends during the following season, her indictment for a telemarketing scheme further alienated Marks.
Shah's legal troubles took center stage during season 2 as it filmed Homeland Security searching for the cast member. It also included authorities entering her house to execute a warrant.
Much of her storyline revolved around the case as it affected her family, who were home at the time. Additionally, she decided to downsize in order to pay for her defense. Shah's trial has been postponed to July 2022. The Real Housewives of Dubai premieres June 1 on Bravo.