'Real Housewives of Dubai': Which New Bravolebrity Has the Highest Net Worth?
Real Housewives of Dubai will take Bravo viewers to their most luxe location yet. Known as the "City of Gold," this glamorous spot in the United Arab Emirates is dripping in wealth and has a reputation for being a billionaire's playground. But what about the stars of the show? What kind of money are they making? And, which one of these new Bravolebrities has the highest net worth?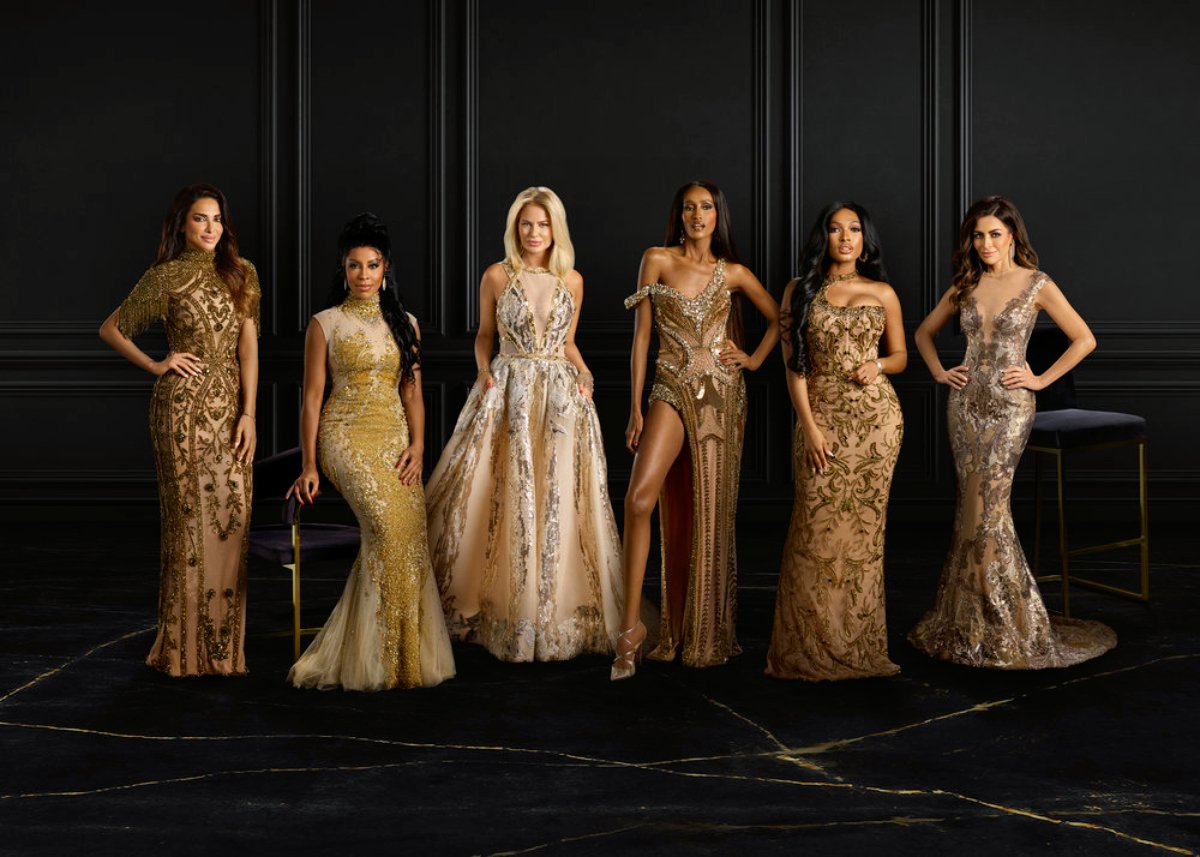 The net worth of one 'Real Housewives of Dubai' star is a secret
Nina Ali is a social media content creator who was born in Lebanon but raised in Texas. She has lived in Dubai since 2011 with her husband Munaf and their three kids, and she's found some success in business.
In addition to being a lifestyle expert and the face of @LipstickMommy, she's also the co-founder of Fruit Cake. However, her net worth is yet to be determined.
Caroline Brooks is a self-described "real estate powerhouse" who has worked as an executive director at Rent DXB real estate company for four years. The first season of Real Housewives of Dubai will document her attempt to launch her own salon.
She's a Boston-born socialite who loves to travel to exotic locations via private jet. However, her estimated net worth is only $85,000.
2 new Bravolebrities each have a net worth of $1 million
Dr. Sara Al Madani is an entrepreneur, public speaker, and investor who was born and raised in the UAE. She started her first business at the age of 15 with £4,000 (approximately $5,000), and she's been "financially independent" ever since.
The 35-year-old has an estimated net worth of $1 million, as does her co-star Chanel Ayan. She's a model and fashion entrepreneur who was born and raised in Kenya. She traveled to Brazil to pursue a career as a model, but found massive success in Dubai.
Ayan became the first black supermodel in Dubai, gracing the cover of Vogue and working on major ad campaigns for the Emirates airline and the Dubai Tourism Authority. She's also been the face of major fashion houses like Chanel, Dior, Dolce Gabbana, Louis Vuitton, and Amato Couture.
2 stars of 'Real Housewives of Dubai' are multi-millionaires
Lesa Milan Hall is a talented fashion designer and mom of three who runs the luxury maternity line, Mina Roe. The successful businesswoman is a former beauty queen who competed in the Miss Jamaica Universe pageant. She also studied journalism at Florida Atlantic University.
With a $5 million net worth, Hall is the second wealthiest person in the cast. The only lady ahead of her is Caroline Stanbury. The Ladies of London alum is the most well-known Housewife in this new international version, and she also has the highest net worth.
According to The New York Banner, Stanbury is worth an estimated $30 million after her split from investment banker Ceb Habib. They share three children. But since their divorce, she has relocated to Dubai with her new husband, Sergio Carrallo.
Real Housewives of Dubai premieres Wednesday, June 1 on Bravo.
RELATED: 'The Real Housewives of Dubai' Faces Backlash From Some Bravo Fans Pointing out Issues