'Real Housewives of New York' Fans Will Not Believe Who Pops Up in the Season 13 Premiere
Real Housewives of New York City is returning for season 13, and it's going to look a lot different. From new loves and new apartments to a new Housewife, the upcoming season of RHONY is going to cover a lot of hot topics. When it comes to the premiere, fans aren't going to believe who shows up.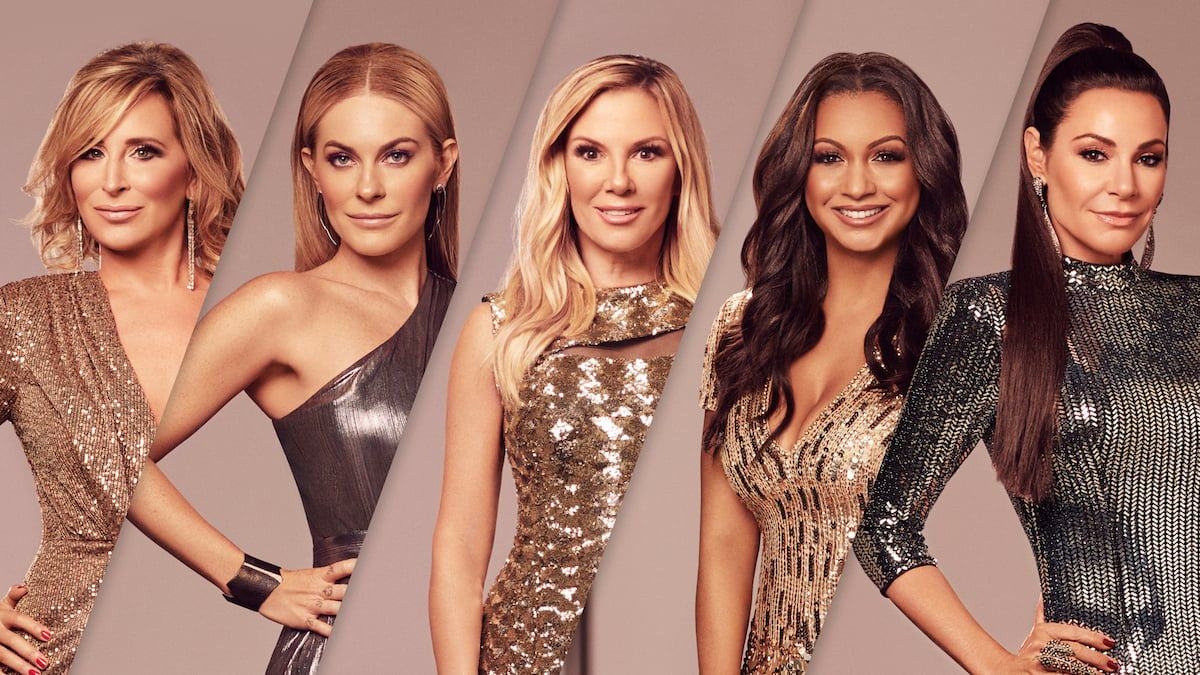 The new season of 'Real Housewives of New York' is going to be 'intense'
Season 13 of Real Housewives of New York will feature five cast members – Ramona Singer, Luann de Lesseps, Leah McSweeney, Sonja Morgan, and newbie Eboni K. Williams.
The ladies filmed the episodes during the pandemic, and Ramona told Entertainment Tonight that they "got more episodes under COVID than we did without COVID. That says it all."
"I'm really proud of season 13. I think that viewers will be very happy with it," Ramona said. "It's more intense than normal, because we're filming the five of us all the time without a lot of interaction with other people, so we really had to relate, and it was just very different."
Ramona Singer is already throwing shade at her former castmates
In her promotional interview for season 13, Ramona also took the opportunity to throw some shade at her former castmates. Ramona said that she doesn't really notice when a cast member leaves the show. So the fact that her ex-friend Dorinda Medley is gone hasn't really affected her at all.
"When a cast member leaves, somehow we just pick up where it was left off and don't really notice that they're gone," Ramona said. "We're all just like, cog in the wheel and… or a spoke in the wheel, and if one goes, the wheel keeps going. So it was fine."'
The former 'Real Housewivds of New York' co-stars are no longer speaking
Ramona admitted during the interview that she and Dorinda do not currently have any kind of relationship. Bravo fired Dorinda after season 12, and some have claimed that Ramona was to blame.
The RHONY star also took a shot at Bethenny Frankel. She believes that the SkinnyGirl mogul's recent engagement announcement was "very calculated." Ramona pointed to the fact that Bethenny announced her big news on the same day that the RHONY season 13 trailer dropped.
"Of course she did it on purpose!" Ramona said. "Come on, you know Bethenny very well."
Fans won't believe who shows up in the premiere
While the majority of the season will feature the five cast members interacting with each other more than others, fans will get quite the surprise in the premiere.
Ramona's ex-husband Mario Singer will show up in the first episode of season 13. This is because the exes actually quarantined together during the pandemic.
However, Mario won't be the only ex the ladies talk about this season. According to The Daily Dish, the names Tom D'Agostino and Harry Dubin are also mentioned. Fans will have to tune into the new episodes to find out why.
The 'Real Housewives of New York' season 13 premiere is part of a special week at Bravo
The month of May is going to start off with a party at Bravo. Ramona and her co-stars Eboni, Leah, Luann, and Sonja will be joining Andy Cohen on Watch What Happens Live after the season 13 premiere.
Their appearance will be part of the WWHL A-MAY-Zing Bravo Party Week. The week of special episodes will not just feature the new RHONY cast. Fans will also get to see Cohen visit with an epic list of Bravo stars from both the present and past.
Season 13 of Real Housewives of New York premieres May 4 on Bravo.