'Real Housewives of New York': Who Is Barbara Kavovit, the Possible New Cast Member?
'Real Housewives of New York' is trying out a new cast member named Barbara Kavovit. Find out what you need to know about her.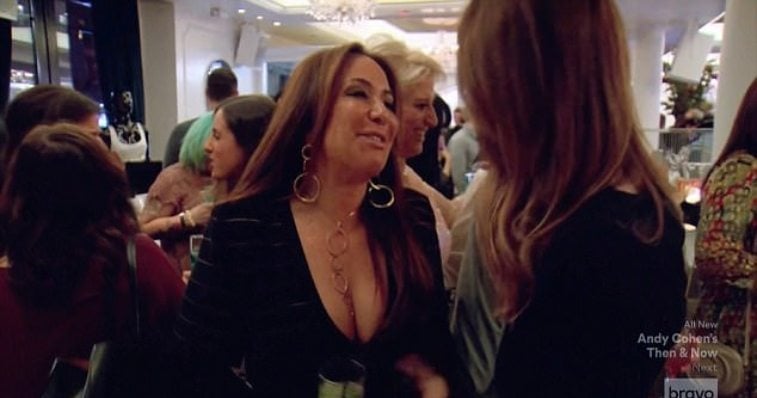 Real Housewives of New York had an explosive Season 10 ending with Carole Radziwill leaving the cast. So who will replace her? The search is reportedly on for the new cast member and Barbara Kavovit is being considered. Not sure who she is? Here is everything we know!
The show is reportedly testing Barbara Kavovit
According to Page Six, Kavovit is filming with the cast in order to try out to become a full-time cast member. This is actually pretty interesting given she was previously on the show and revealed something about Luann D'Agostino's marriage to Tom.
Kavovit previously dissed the D'Agostino wedding off-camera
The businesswoman entered the show as Luann D'Agostino's friend in Season 9, but things took a turn. Kavovit was talking to Radziwill off-camera but their conversation was heard through Radziwill's microphone. When Radziwill asked her if she was excited about the wedding she answered no. "I think she has something to prove," she said. "She'd rather go through with it and get divorced than call it off."
Radziwill also brought up the rumors of Tom D'Agostino Jr. cheating on Luann with women at the Regency. "That's pathetic," Kavovit said. "I told her."
She tried to block the shocking episode from airing
Kavovit took the show to court to try to stop the episode from airing but failed. She claimed that she later learned a conversation she had with Radziwill in January over the phone was also recorded for the show. Her lawyer revealed that these conversations affected her relationship with the reality stars and one texted her "Knowing what I know now, I wouldn't have invited you to my wedding" according to New York Daily News.
She has multiple businesses related to construction
The possible future housewife is also a business owner. She has Evergreen Construction, which is a construction firm. She also has DIYVA, which offers construction tools marketed toward women.
The home improvement maven wrote multiple books
Another tool Kavovit made doesn't quite fit a toolbox. She wrote two books to give advice about home improvement called Room for Improvement: Change Your Home! Enhance Your Life! With Tools, Tips, and Inspiration from Barbara K! and Invest in Your Nest: Add Style, Comfort, and Value to Your Home. She also told People that she plans to write a third book that will tell a story about a woman who dreams of building the tallest skyscraper in New York City.
This definitely looks like a possibility given there is already drama between Kavovit and the reality stars. But fans will have to wait to hear an official cast announcement for the next season of Real Housewives of New York.
Read more: The Shocking Salaries The Real Housewives Are Pulling In, Revealed
Check out The Cheat Sheet on Facebook!