'Real Housewives of Potomac' Star Candiace Dillard Explains Why Bravo Postponed Season 5
Bravo initially announced the highly anticipated fifth season of Real Housewives of Potomac would premiere on May 3, 2020. However, the network postponed the series for a few more months. RHOP star Candiace Dillard explained why Bravo had to reschedule the premiere date for the franchise.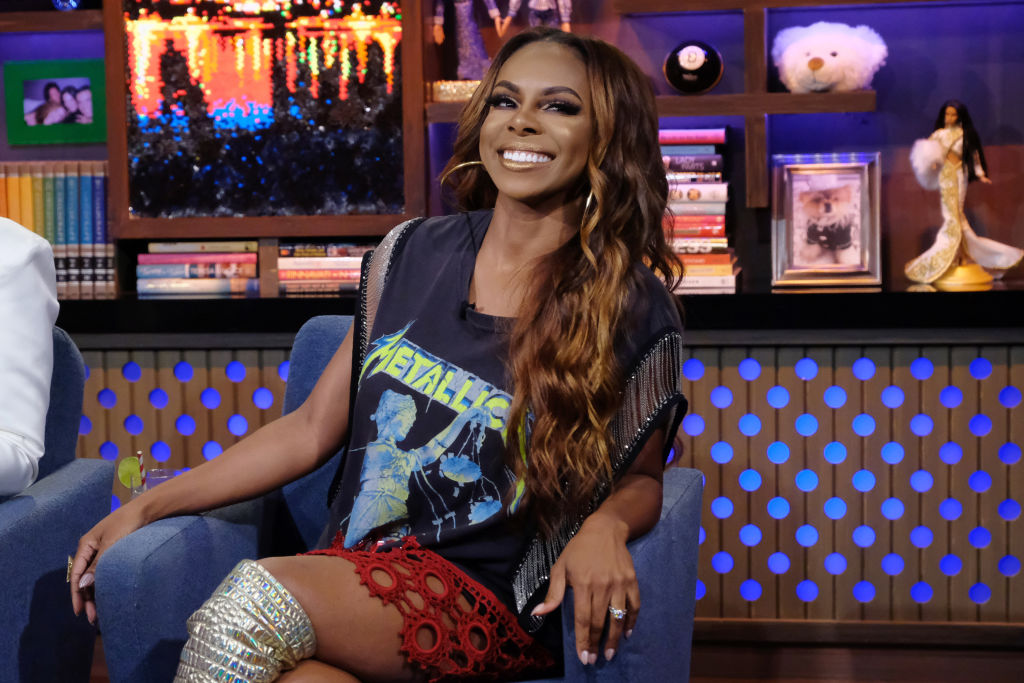 Candiace Dillard on 'Real Housewives of Potomac'
Newly engaged Atlanta native Candiace Dillard joined the cast of the Real Housewives of Potomac full-time in Season 3. Initially, she didn't get along with most of the other housewives because they didn't take her seriously, mostly due to her age.
Therefore, she hung out with co-stars around her age, such as Monique Samuels and Ashley Darby. The three were close until Darby upset Samuels by suggesting the mother-of-three was inebriated when she got into a car accident.
The two ended up reconciling in the following season over their shared experience with a miscarriage. During this time, Dillard and Darby had a falling out because the former pageant beauty implied Darby lied about trying to get pregnant.
Additionally, the 33-year-old continually insisted that her ex-friend's husband was attracted to men. Darby and Samuels' reconciliation then led to a fallout between the mother-of-three and Dillard, who felt like the podcaster only befriended Darby to hurt the former pageant beauty.
Even though they both expressed interest in becoming friends again during the Season 4 reunion, the two got into a volatile argument that turned physical in Season 5.
'Real Housewives of Potomac' Season 5 postponed
Bravo released the trailer for the most explosive season yet and announced it would premiere on May 3, 2020. However, only a couple of weeks before the scheduled date, Bravo revealed they would postpone the highly-rated series until the summer.
The network also postponed a few other series for later times, but many fans didn't understand why because filming for Season 5 already wrapped before the coronavirus (COVID-19) pandemic shut down production.
While there have been a few fan theories floating around, Dillard explained the real reasoning behind the postponement of the new season.
Candiace Dillard explains why 'RHOP' was postponed
In an interview with 93.9's Chey Parker, the former pageant beauty explained she heard a rumor that Bravo postponed their premiere date due to low ratings. However, Dillard promised the ratings are "through the entire roof," which is part of the reason why they were moved.
The 33-year-old condensed executive producer Andy Cohen's statement and explained that Bravo films "different shows at different times." When the pandemic shut production down, there were several shows currently filming, which were slated for release later this year or in early 2021.
According to Dillard and Cohen, the interruption of production "created a domino effect" that messed up scheduling and programming for other shows that have already completed filming and were supposed to air at a specific time.
Therefore, Bravo pulled "certain shows" and shifted them around to have new content for the summer and the fall. Real Housewives of Potomac Season 5 premieres Summer 2020.