'Real Housewives of Salt Lake City': Fans React To the Premiere
Fans of The Real Housewives franchise are really in for a treat with the latest show: The Real Housewives of Salt Lake City. The women are all very different, with interesting backgrounds and different religious views. Fans are hopeful for what the rest of the season will bring now that the series has finally premiered.
These women are wealthy and live extravagantly while surrounded by a pristine wintery landscape in Salt Lake City, Utah. However, the drama is oh so real, and we get to see that in episode 1.
The women of 'The Real Housewives of Salt Lake City'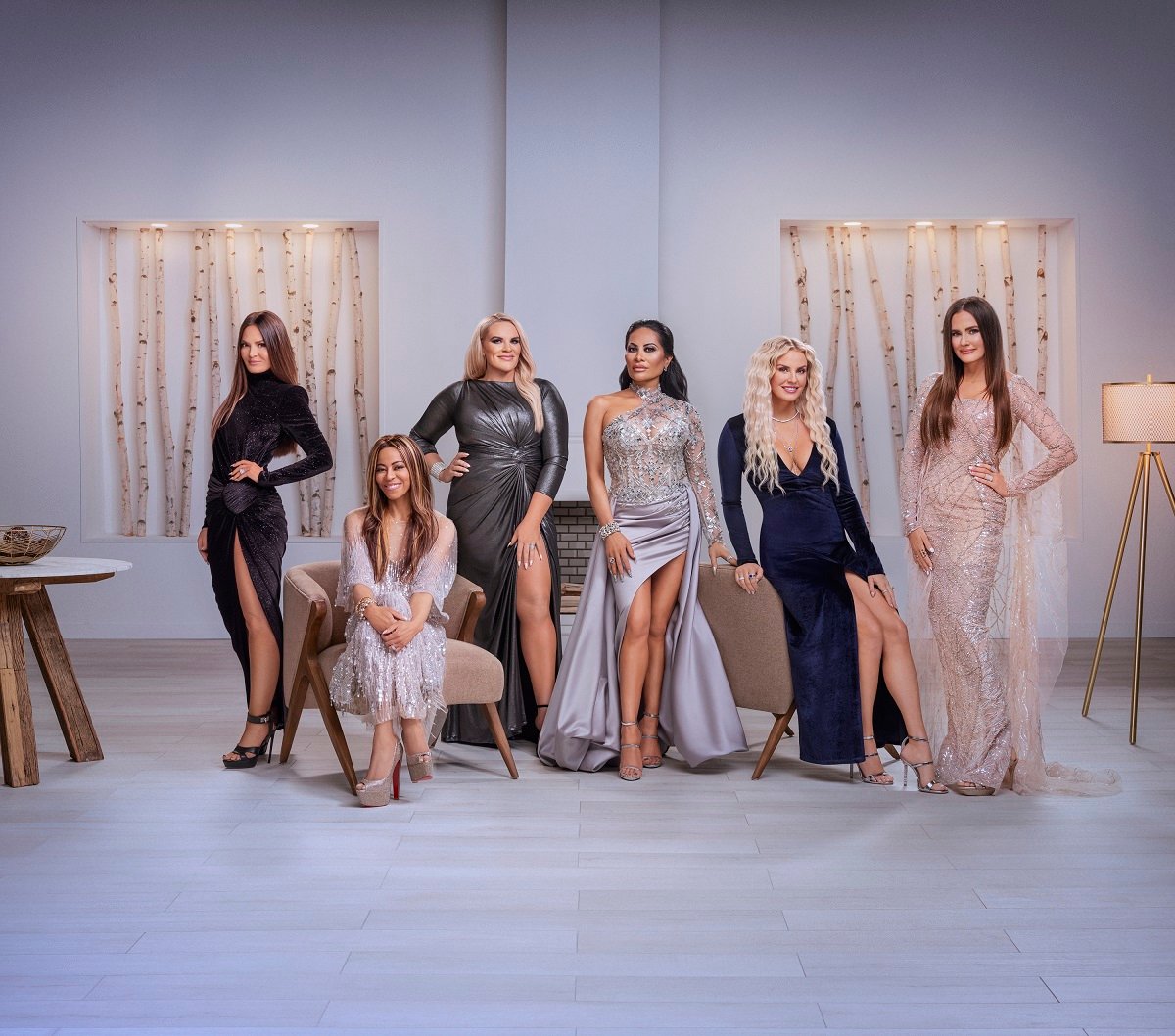 Fans get to meet all the housewives in the premiere, and they're all unique. Heather Gay is divorced from "Mormon royalty" with her own business called Beauty Lab and Laser. She says she is a "good Mormon gone bad." Her ancestors were "pioneers," and they settled in Utah.
Jen Shah is Tongan and Hawaiian, and she converted from Mormonism to Islam. She made the shift when she learned about the historical mistreatment of Black people in the religion. Her husband is a university football coach, who works a lot. She always seems to be dressed to impress, and she is known for throwing some amazing parties.
Meredith Marks designs jewelry and she has a following that includes celebrities She's been married for over two decades, and she's Jewish and from Chicago.
Whitney Rose is the next housewife on the list, and she's Heather's cousin. Her heritage stems from "Mormon royalty," and she was married, but she had an affair with her boss, Justin, who was also married to someone else at the time. He's also 18 years older than Whitney. They left their significant others for each other, and Whitney became pregnant, so they decided to get married. They were actually excommunicated from the Mormon church for their affair.
Mary Cosby is next up, and she's the Pentecostal First Lady of her church. She's also married to her step-grandfather, Robert Cosby Sr., which turns a lot of heads. She mentions that it was like "an arranged marriage." She finds herself in an argument in the first episode with Jen, because she made a comment that it smelled "like hospital" around Jen, who takes offense to this. It turns into a drama-filled session at Meredith's birthday party.
The last of the housewives is Lisa Barlow, who is from New York originally. She has multiple businesses that include a marketing company called LUXE, as well as a tequila brand called VIDA. She calls herself "Mormon 2.0." She went to college with Heather, but that becomes an issue in the premiere when she acts like she and Heather weren't that close during that time.
Fans react to the premiere
On Reddit, fans are buzzing about the new series and they can't stop talking about it. They seem to be optimistic about this all-new season and what it will bring.
"I feel like Bravo has lost its spark with some of the more recent seasons. This episode singlehandedly reminded me what I love about this show!" a fan wrote. "Each housewife seems to have real, authentic storylines for this season. Yes, some are trying hard for the show, but I don't feel they are hiding the messiness in their life."
Another fan thinks the premiere was "pretty strong" and also described it as "well-paced." "Pretty strong premiere tbh," they said. "I kind of feared going in via reading the episode description that it maybe would have felt too bloated, but that certainly wasn't the case. It overall felt really well-paced, and I'm glad for that to be the case."
A fan says they actually "applauded" their television after watching the new series, and we're honestly here for it. "I just…Y'ALL. I just finished watching this and literally rose to my feet and applauded my television. I'm not even exaggerating. I actually did that," they admit.
The main event in the premiere was getting to know the women, as well as Jen throwing a massive blowout party for Meredith's birthday, but it seemed to be more about Jen than Meredith. Her chalet is turned into a white and pink themed bash, and the drinks flow. When guests arrive, there's a wall of white roses with pink roses spelling out, "Shah Chalet." She even has Tongan dancers perform to "incorporate her heritage" into the party.
Jen is a contender for the new favorite among some fans. "Jen is funny and outrageous, but I predict a Nene Leakes arc for her," a fan suggests. "She's going to be the fan-favorite for a while, until she does something crazy that people can't handle."
Another seems to like Jen so far as well. "Jen: I kind of love her? Her house is insane, her family is cute, and she dresses crazy," a fan admits. "She stands out as my favorite but I can't put my finger on why.
Hospital smell drama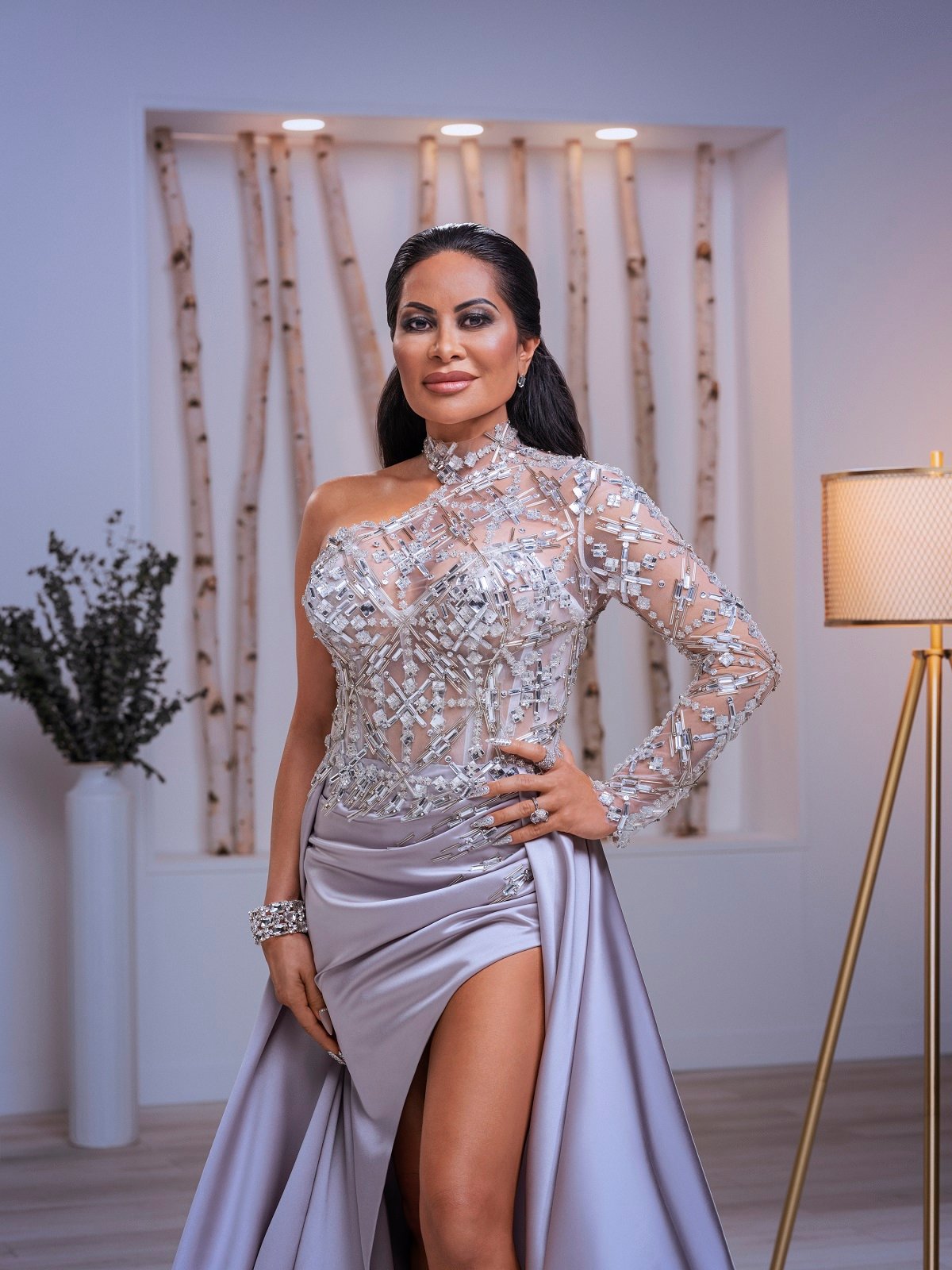 RELATED: 'Real Housewives' Fans Will Not Believe What 'RHOSLC' Star Mary Crosby Had to Do To Take Over the Family Business
Another moment during the party happens when Jen and Mary finally sit down for a chat. Previously, Jen had gone to the hospital to see her aunt, who had to have her legs amputated. When they later greeted each other while out, Mary mentioned that "it smelled like hospital," which obviously Jen took offense to.
At the party, they talk things over, and Mary reveals that she had multiple surgeries to have her odor glands removed. But it all just leads to more drama when Keri, Jen's friend, gets called over and admits that Mary did say that comment about the hospital smell. Then Mary is ready to dismiss Keri, even though they called her over.
"I don't know about y'all, but I have finally found a feud worthy of carrying an entire season and it's about a hospital smell," a fan wrote on Reddit.
Another fan calls the whole thing "petty." "Jen and Mary's argument about whether Mary said Jen smelled like hospital or it smelled like hospital in the room was so petty, I loved it," a fan noted.
One fan thinks it's the "strongest premiere" for Bravo. "This is the strongest premiere in Bravo history," a fan said. "My soul is cleansed, my skin has cleared, and me? I smell like a hospital."
There was a lot to unpack in the premiere. Hopefully, the rest of the season will be just as drama-filled. Fans seem to be surprisingly happy with the first episode, and there's more to come.