'Real Housewives of Salt Lake City': Heather Gay Says All Her Co-Stars Are 'The Worst Mormons'
Unlike the other Real Housewives series, religion plays a big role on The Real Housewives of Salt Lake City. That is because the city is home to a sizable Mormon community, and it is apparent that religion influences the daily lives of the cast members of RHOSLC. However, cast member Heather Gay recently said that her co-stars might be "the worst Mormons."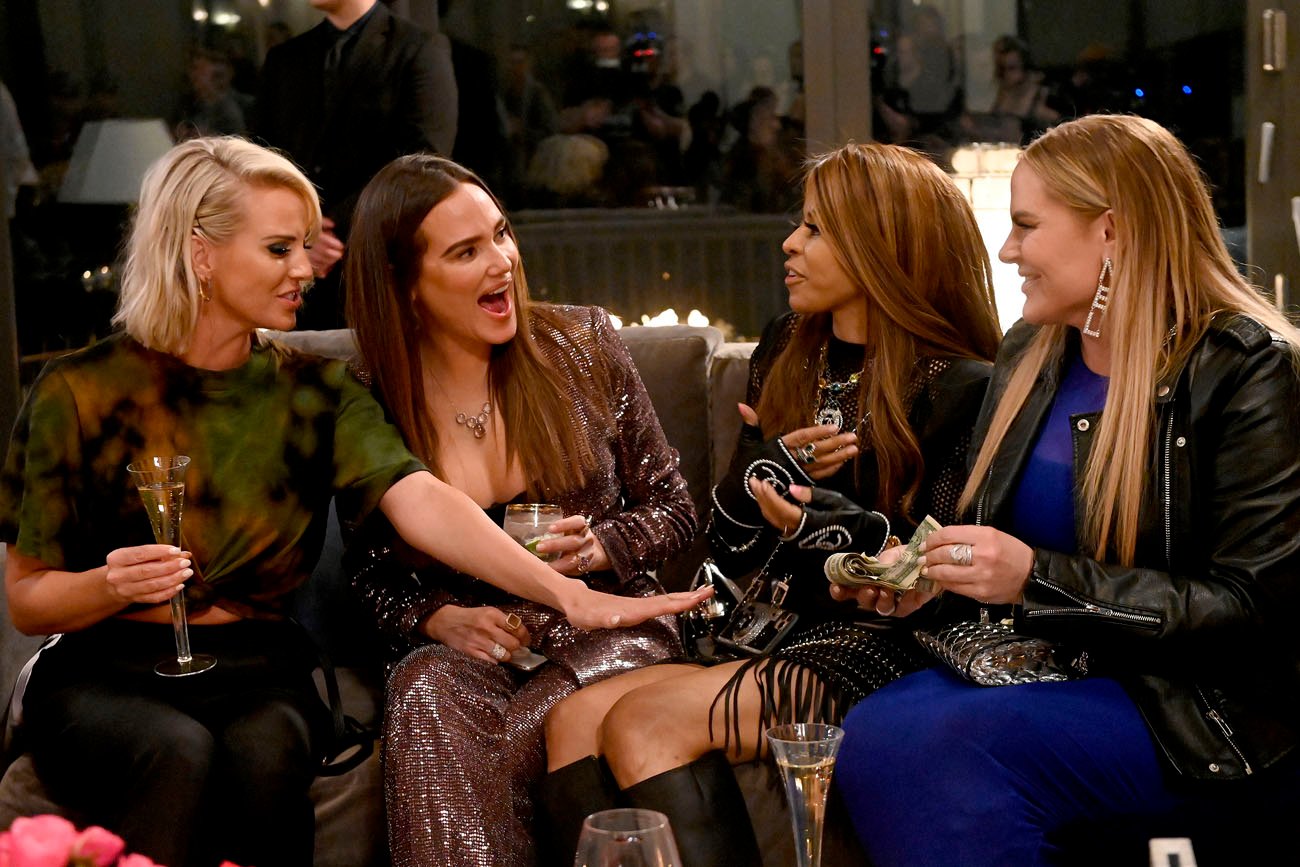 Heather Gay jokes that her co-stars are 'the worst Mormons'
In an interview with Us Weekly, the cast of RHOSLC were asked to share who might be the best Mormon in their group. Heather Gay joked that they are "all the worst Mormons," but she did point to Lisa Barlow as the best. Her reason? Barlow "defends [the religion] vehemently."
The ladies of RHOSLC have admitted to breaking some "rules" of the church. For example, they have parties with alcohol. Gay is also divorced, which goes against what many Mormons believe about marriage.
Some Mormons have criticized 'RHOSLC' for its portrayal of their religion
Reality shows that try to portray an ethnic or religious group often run into criticism of misrepresentation. RHOSLC is no different. Since its premiere, a number of Mormons have complained about the show spreading misinformation to the general public.
"I'm actually livid about the housewives. NOT OFFENDED but livid at the worlds double standard," Mormon influencer Brittany Maddux said, according to Buzzfeed News. "It's okay for them to BASH a religion & share fake information and it's 'entertainment' but HEAVEN FORBID it was another religion or race or group of people because that would be prejudice, bullying, an etc. [sic]."
Meanwhile, influencer Emily Jackson said that "it was upsetting" to hear what cast members of RHOSLC said about the religion, as reported by Vice.
However, executive producer Andy Cohen defended the show. He told the Los Angeles Times, "I think there will be a lot of people who say this doesn't represent Salt Lake City or the Mormon church. It's not supposed to. It's supposed to represent a certain group of friends in that area."
Not every cast member on 'RHOSLC' is Mormon
While the Mormon Church is often discussed on the show, it's important to note that not everyone on the show is Mormon. In Salt Lake County, where Salt Lake City is located, only 49 percent of people are Mormon, so it is not surprisingly that there are other religions represented on RHOSLC.
Jen Shah, for example, is Muslim. As Shah shared in the first episode, she grew up as Mormon in Utah. However, she converted to Islam after marrying her husband, Sharieff, because of the Church's long-held racial beliefs.
"They didn't accept Black people into the Mormon church until 1970-something," Shah explained. "That's when I started questioning [and said] 'You know what? I can't sign up for a religion that didn't accept my husband and my kids.' That's the point when I was like, 'Okay, I'm converting to Islam.'"
Another cast member who is not Mormon is Mary Cosby, who is a leader of a Pentecostal church. Meanwhile, cast member Whitney Rose, whose family can trace their ancestry back to the first pioneers in Utah, left the Mormon Church after she had an affair with a married man while also being married herself.