'Real Housewives of Salt Lake City': Meredith Marks Is 'Shaken' After 'Intense' Conversation With Former Member of Mary Cosby's Church
Real Housewives of Salt Lake City fans are finally getting more insight into Mary Cosby's church. In the season 2 episode "A Wolf Pack of Secrets," Meredith Marks meets a former member of Cosby's congregation at a Fresh Wolf event. After learning about his experience and leaving her with the warning, "Be careful," Marks tells Lisa Barlow about the "intense" conversation. 
[SPOILER ALERT: Spoilers ahead for The Real Housewives of Salt Lake City Season 2, Episode 8, "A Wolf Pack of Secrets."]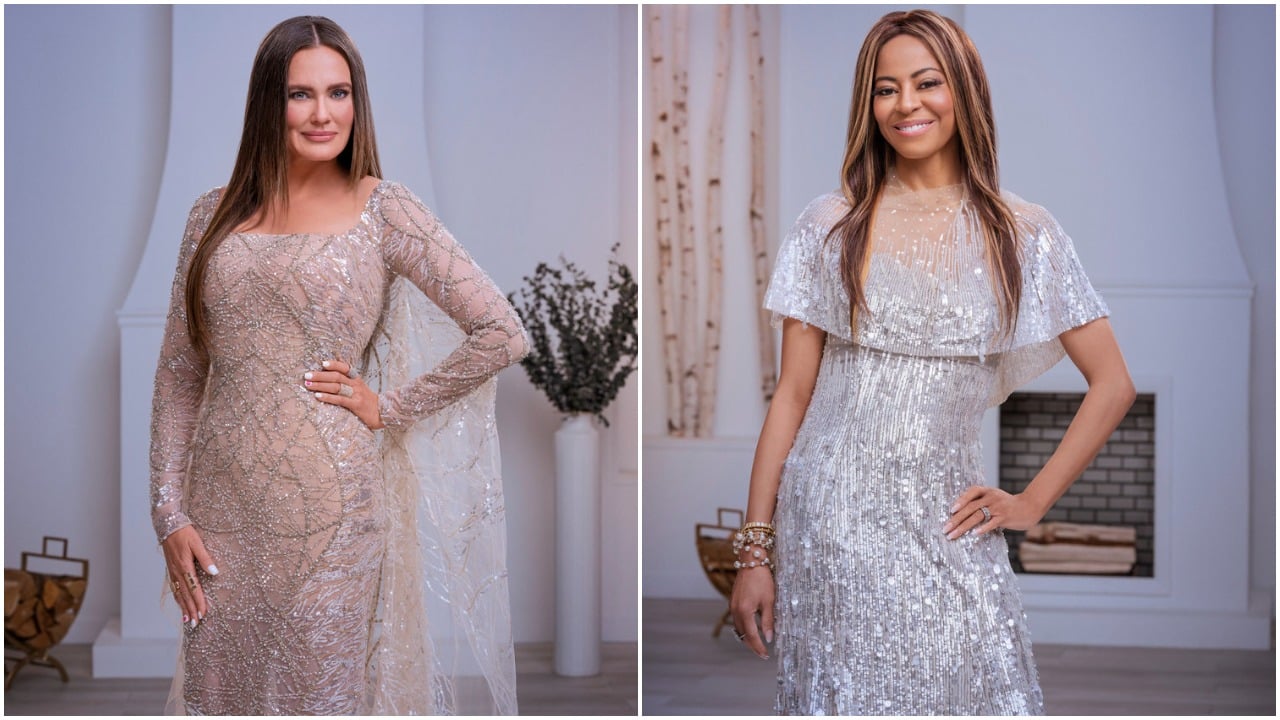 Meredith Marks meets Cameron Williams, a former member of Mary Cosby's church 
During a charity event for Barlow's kid's company Fresh Wolf, Marks meets Cameron Williams. "He's our connection to Mary," Barlow explains. "Meredith and Mary are extremely close." 
After Barlow steps away, Marks asks Williams more about his relationship with Cosby. "I used to attend her church," he tells her. "Thankfully I'm out of that situation. I no longer attend that church." 
Inquiring for more information, Marks learns details about Cosby's congregation. "People at that church are God-fearing people — they're beautiful people, but…Mary, her husband — they've done some things that have been very harmful," says Williams. "I hope for healing for everyone. I truly do."
Meredith Marks receives 'cryptic messages' from Cameron Williams
After hearing Williams out, Marks tells him: "I don't like hearing this, because I do love Mary." He says he did too, at one point. 
"Mary and I were extremely close," he adds. "Just be careful." Then, Marks regaled Williams with her experience in the church in RHOSLC Season 1. He understood the appeal but said "the truth was revealed" after his seven years in the church. "I knew I couldn't stay with that truth," he adds. "I had to walk away." 
When Marks asked what the church became, Williams was silent. "That's Mary's story to tell." 
Later, a "shaken" Marks grabs Barlow to talk. "That was intense," Marks tells her. "That was a really strange conversation. I'm just really freaked out. I'm upset." 
Marks also tells Barlow about the "cryptic messages" Williams sent her about Cosby. She was most concerned with his warning: "Be careful." 
Barlow believes Williams has experienced "real trauma" as a result of Cosby's church. "There [are] some things that he's told me, but I'm not comfortable talking about it tonight," Barlow tells Marks. 
Mary Cosby's church in Salt Lake City is a hot topic among Bravo fans
Thanks to her status as "First Lady" of her Pentecostal church in Utah, Cosby is tied to several legal issues and rumors about the churches she inherited when her grandmother, Rosemary Cosby, died. The biggest allegation is that the Faith Temple is home to a cult.  
Several former members, including Williams, told The Daily Beast Cosby operates her church like a "cult," referring to herself as God, berating congregation members, and instilling fear of being condemned to hell among those who wish to leave.
"Is it a cult?" Williams told the outlet. "Yes. Does she call herself 'God'? Yes."
That's not the only thing Cosby has had to face as a public figure. She's also married to Bishop Robert Cosby, who was previously married to her late grandmother. Mary and Robert Senior tied the knot in what she describes as an "arranged marriage" in 1998. Their union was at the behest of Cosby's grandmother. 
Will Marks confront Cosby about her conversation with Williams? Watch The Real Housewives of Salt Lake City Sunday nights at 9 PM EST on Bravo.