'Real Housewives of Salt Lake City': Did Meredith Marks Just Admit to Calling the Feds on Jen Shah?
A recap of 'The Real Housewives of Salt Lake City' Season 2, Episode 2, plus details about Meredith Marks' involvement in Jen Shah's arrest.
The Real Housewives of Salt Lake City Season 2 episode "Icy Apology" focuses on Jen Shah's relationship with the housewives. Find out what happened when she and Heather Gay sit down for a conversation about their friendship. Plus, what Meredith Marks said during Watch What Happens Live regarding Jen Shah's arrest.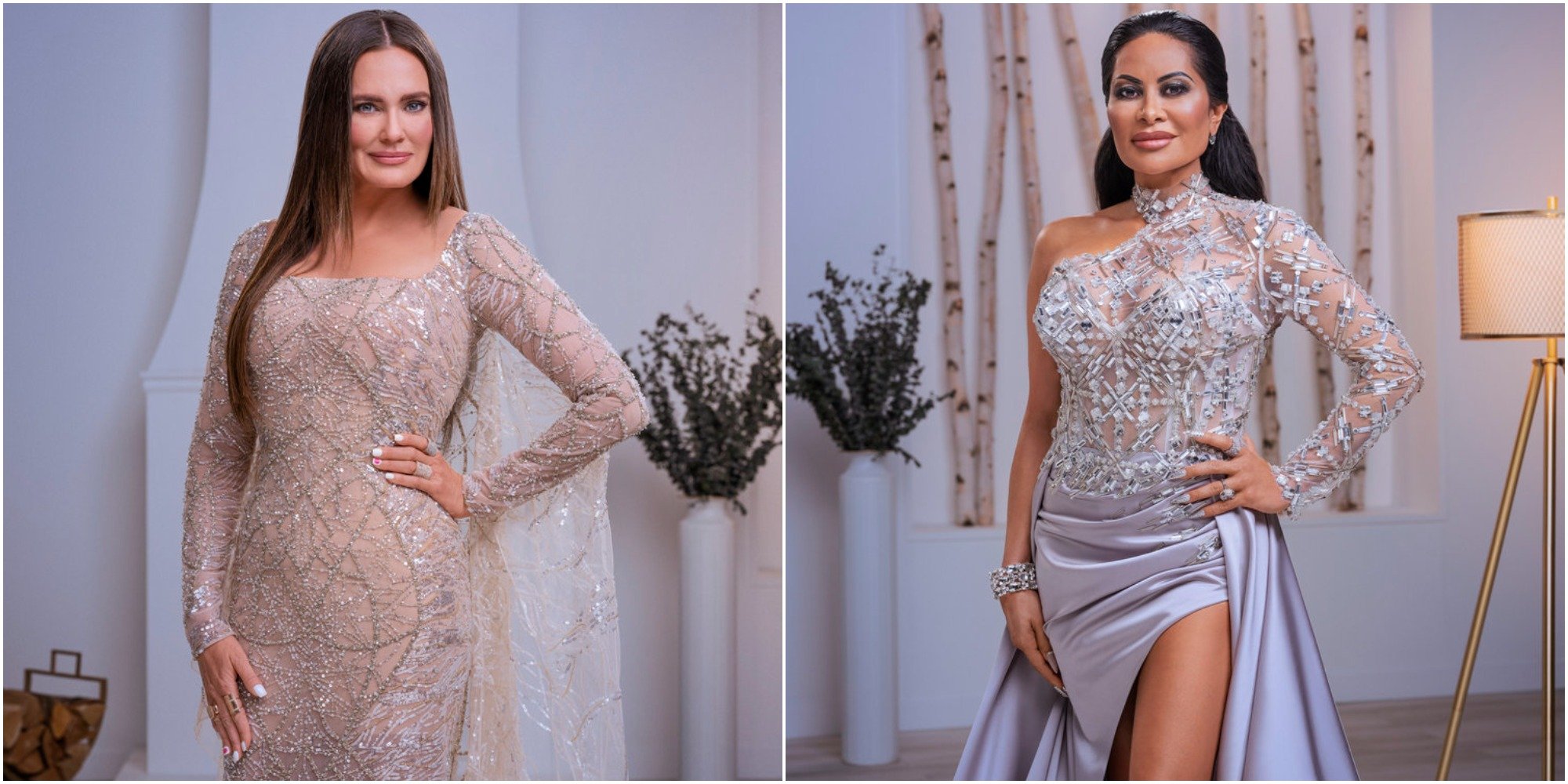 Jen Shah and Meredith Marks' feud continues in 'The Real Housewives of Salt Lake City' Season 2
Last season, Jen allegedly exposed her vagina while having drinks at Meredith's house. Meredith's son Brooks saw Jen's vagina and was uncomfortable. Since then, Jen has allegedly been "going after" Brooks on social media. 
"She wants to take control of Brooks' life and define who he is," Meredith tells her husband, Seth, in episode 2 of season 2. Allegedly, Jen liked a tweet that suggested she should slap Brooks and call him a "sissy b****." 
Meredith thinks Jen is deflecting the attention she is receiving for her behaviors. Whether she's referring to Jen's legal issues or the feud with Brooks is unclear. 
"He has not labeled himself as gay, and she's been busy labeling himself that way," Meredith continues in the episode. "I would never 'like' something like this about her kids. Retweeting something is as good as saying it. Stop f***ing with my child and my family." 
Jen Shah's legal issues discussed on 'Watch What Happens Live' with Meredith Marks  
While filming season 2, Jen Shah was arrested after being "indicted by a federal grand jury on fraud charges."
"Federal prosecutors out of NYC sought the indictment, accusing Shah and assistant Stewart Smith of telemarketing/wire fraud and conspiracy to commit money laundering," journalist Ben Winslow tweeted.
Meredith and Brooks were guests on Andy Cohen's late-night show, Watch What Happens Live, after episode 2 aired. "The whole thing came about because Jen repeatedly showed her vagina in my home after two assistants told her to cover up," Meredith explains to Cohen. "Brooks was uncomfortable and that was it." 
Meredith touched upon other aspects of the season 2 episode, including Lisa's conversation with Jen and Jen's constant apologizing. "Empty words don't do anything," Meredith said. 
A viewer-submitted question asked Meredith if she was the one to call the feds on Jen Shah. "Andy, haven't you heard me tell everyone not to come after my family?" says the Real Housewife.
"Brooks looks stunned by that answer," Cohen added. Whether or not that was an admission from Meredith remains unclear. 
'RHOSLC' Season 2, Episode 2: "Icy Apology" recap 
Jen's relationship with Heather Gay was a focus in episode 2. Heather and Jen agree to discuss the comments Jen allegedly made about her, including referring to Heather as a racist, a manatee, and "Shrek." 
"Why are you throwing out little dumb digs behind my back?" Heather asks. 
"You have hurt my feelings too," Jen says, citing their conversation from the season 1 reunion. Jen denied saying things about Heather and got upset about "not feeling like she's good enough" and "held to a different standard." In the episode, Heather admits it will be hard to trust Jen, but she still considers her a friend. 
Other notable moments from the season 2 episode "Icy Apology" include:
Whitney Rose wants to make Iris+Beau a billion-dollar company; she also needs more sex from her husband. 
After Lisa Barlow introduces Jennie Nguyen to Jen Shah, Jen immediately takes to her because she touched her butt. 
Jennie used to be a wedding singer and demonstrated her talents for the camera. 
Mary Cosby wants to redecorate her house after spending too much time in it during the pandemic — "it's like a bad marriage." 
Tune in to The Real Housewives of Salt Lake City Sundays on Bravo to see how Jen's arrest unfolds.